Jab Harry Met Sejal movie review: Imtiaz Ali's absolute worst film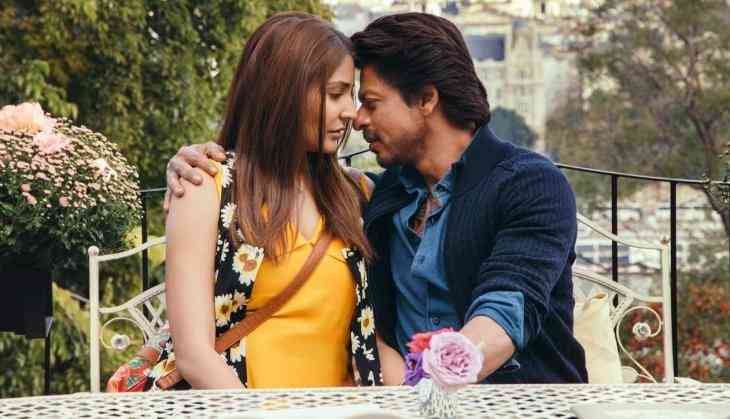 Some say the true marker of brilliant cinema is that it makes one feel extreme emotions. If they're right, Jab Harry Met Sejal is a stupendous film, for it made me feel pure, unbridled RAGE.

Imtiaz Ali has made some flawed, yet beautiful films in the past. Tamasha was heartbreakingly real in parts, Jab We Met could make one laugh non-stop, Rockstar weaved its music into the story effortlessly, Highway pinched right where it hurt, Socha Na Tha was a thorough entertainer, and Love Aaj Kal – his weakest so far – at least had a relatable love story.

Jab Harry Met Sejal makes all his older films look absolutely blemish-free. The film has no depth, makes zero effort in characteristion, and reimagines sequences from his older films, only to defecate all over them. It is parochial, unimaginative, and disrespectful to Ali's own work, ripping gaping holes in the image he has built up over the years.
It's not you, it's us
But the Victor Frankenstein to this monster isn't Ali, it's us, the audience. For, year after year, he has attempted to reimagine the impossibly overdone genre of romance with a dash of originality. And year after year, we have progressively rejected those films, often ridiculing them for their flights of fancy.

So he roped in Shah Rukh Khan and Anushka Sharma, two big-budget bankable actors, produced a film with SRK's Red Chillies, patched a story together from every other film in Bollywood, and regurgitated it on to the big screen.


The film starts in some random European city, goes to another, then another, and doesn't stop. The premise is that Sejal Jhaveri (Anushka Sharma) has lost her engagement ring during a Euro-trip (yes, yes, DDLJ) and forces the tour operator Harinder 'Harry' Singh Nehra (Shah Rukh Khan) to help her find it.

Of course, if you have enough shiddat, the qayanat conspires to bring you rings, and love. Harry is desperately in need of love, for he's been sleeping around with every woman he encounters. But, as basic Indian morality will tell you, love can't be found where sex is.

Sejal, or a Gujju version of Geet from Jab We Met, must vanquish his demons, and rescue SRK from this evil life of debauchery. Ring toh bas bahana tha.

Now, because Ali can't trust his audience to understand his films anymore, he makes his characters say everything that's obvious. Sample this:

Harry to Sejal: Mujhe kabhi kabhi lagta hai tum mujhe bacha sakti ho.

Sejal to Harry: Main bacha lungi.

I swear, I groaned audibly.
A dose of 90s sexism and morality
The film is also highly sexist for it celebrates pure, innocent women, judging those who are sexually active and comfortable in their skin. Sejal is attractive to Harry for she's sweet and innocent, and not like the women he sleeps with. Wah.

He constantly patronises her, following her around in foreign cities, for she can't be left alone. The film is on his side, showing us how things can go wrong when she wanders off on her own.

Of course, there's another dialogue to seal this intention:

Harry to Sejal, at an airport: Tujhe apna khayal khud rakhna hai. Kyunki main tere sath nahi hun.

Slow clap.

JHMS is frustrating, not only because it's Ali's worst film, but also because it is so stuck in the 90s even Karan Johar wouldn't make it. That's right, it employs all the problematic tropes Karan 'nepotism' Johar has recently acknowledged was true for his film Kuch Kuch Hota Hai.
To say that Anjali from KKHH was a problem, for she had to change into a saree to appeal to SRK (again!), and not see the problem with Sejal being compared to the perfect China doll in JHMS would be hypocritical. If Johar has been held accountable, that too for a mistake he made eons ago, Ali must explain this celebration of the delicate vulnerable pixie princess while establishing that all other women are garbage.

What's even more amusing is the stupendous manner in which Ali fails to recreate an SRK romance. While someone like Johar would've used music to his advantage, lulling audiences into that false sense of satisfaction that once gets from hummable tunes, the placement of music in JHMS is completely bizarre.

There's no need to comment on the over-acting, for I'm certain that was the intention when SRK and Anushka were roped in to create this otherwise unsellable romance. The two have chemistry that's down in the negatives, their dialogues are unoriginal and repetitive, and SRK is no Ranbir Kapoor to act his way through a bad film.

As if to ensure that every single aspect of the movie is bad, even the subtitles are botched. While the English dialogues are subtitled, it is done so in English script. Who exactly are we trying to help here?

Gas (Chandan Roy Sanyal), the only watchable character, appears for all of four minutes in the film. Too bad no one realised he was the best thing about the movie, wasting him instead.
Should you watch it?
God, no! Especially if you're an Imtiaz fan.

Rating: 1/5