How an infant from Balochistan became one of India's most loved actors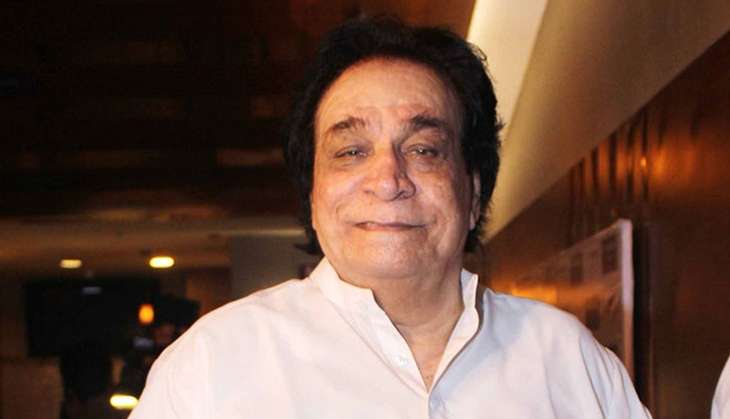 By mentioning the "freedom struggle in Balochistan" during his Independence Day speech, Prime Minister Narendra Modi has put forward the most significant and open expression of India's solidarity with the Baloch people.
But keep the geo-politics aside for a moment. Instead, let us look at the story of a migrant from Balochistan who came to Mumbai as a child and went on to become one of Bollywood's most loved personalities: actor and dialogue writer Kader Khan.
"My mother was from Quetta in Balochistan. My father was from Kandahar. Officially I was born in Kabul but some of my relatives say that I was actually born in Quetta," Khan said in an interview some years ago.
Though a Pashtun, Khan's maternal family hails from Pishin in Balochistan. Situated 55 km north of Quetta, Pishin is part of Balochistan's Pashtun belt. In fact the district is said to have the largest concentration of Pashtun tribes in the province.
Like his place of birth, Khan's exact date of birth isn't known either. "I was told that I was born when Sohrab Modi's Pukar was released. Many years later, I asked Sohrab Modi the release date of the film, and he told me that it was October 1939. I would always remain grateful to him for telling me, as that is how I found out when exactly I was born," Khan said at a function.
Recalling the tragic circumstances that led up to his family's migration to Mumbai, Khan said, "Life was very difficult there (in Quetta and Kabul, where Khan's family lived). My parents had four sons before me. All of them reached the age of eight and died one after the other. And then, I was born. It was very tough for my parents," he said in an interview.
"My mother was traumatised and she was afraid I would not survive there. My parents then decided to come to Mumbai. With me - a tiny, lifeless infant in their arms - they came all the way, thousands of kilometres away, to Mumbai," Khan said.
Survival in Mumbai
His family started living in the slum of Kamathipura, which is also Mumbai's oldest red light area.
"It was the filthiest place one could imagine. There was squalour everywhere. We lived amidst prostitutes, eunuchs, drug-addicts and petty criminals. It was a completely different place from what we had left behind," Khan recalled.
But the family's ordeal didn't end there. Khan's parents didn't get along and divorced when he was still an infant. His maternal uncle and grandfather from Quetta insisted that his mother remarries as they felt "she couldn't live as a single, beautiful woman in a city like Mumbai". His step-father was a carpenter who, in Khan's words, didn't do much work.
"In my desperation to make ends meet for our family, I wanted to go and work at a small factory as a child. But my mother stopped me. She told me 'the 2-3 rupees you earn won't solve our poverty and hunger. If you want to take us out of this, then study. I will fight for you till then,'" Khan recalled.
"I never looked back from that point on and went on to complete my higher education."
Khan did a post graduate diploma in engineering and in 1970 began teaching civil engineering at the MH Saboo Siddik College of Engineering at Byculla. He acted in a play during that time and was acclaimed by everyone present. Apparently actor Dilip Kumar, himself a migrant from Peshawar, heard about Khan and insisted on seeing him act. Kumar was so impressed that he signed Khan for his 1970 Bengali film Sagina Mahato
.
So it is by acting in a Bengali film set in Siliguri, given to him by a Hindko speaking migrant from Peshawar, that this migrant from Quetta became part of Mumbai's film industry.
More in Catch:
Modi raises Balochistan & PoK on Independence Day: What about India, sir?
PM Modi's Balochistan offensive has got the Congress in a churn