Cotillard-Pitt romance lacks any spark in World War II movie Allied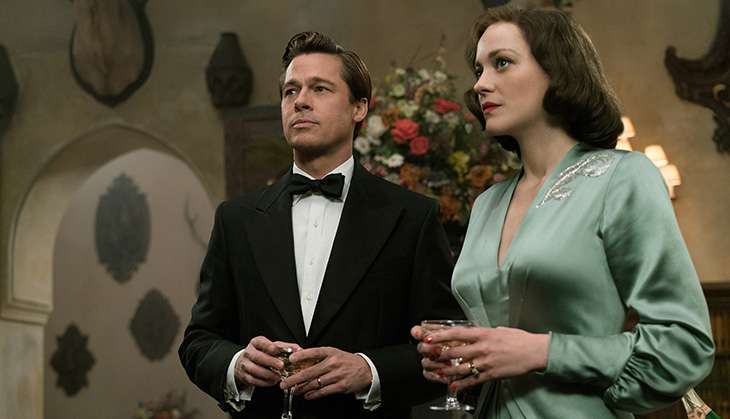 World War II movie Allied
A director (Robert Zemeckis) on a downward spiral, an actress (Marion Cotillard) seemingly past her peak and an actor (Brad Pitt) out of his comfort zone. That's Allied for you. Supposedly based on a story once told to scriptwriter Steven Knight (of Locke fame) about 30 years ago, the story, which involves espionage, unfolds around a relationship that takes place during World War II.
Two halves, two movies
Canadian RAF intelligence officer Max Vatan (Brad Pitt) encounters a not-so-well dressed (in the first half) French resistance fighter Marianne Beausejour (Marion Cotillard). The two of them team up on a deadly mission in Nazi territory. That's the first half of the movie.
The second half sees their relationship move to the streets of London, where the now married couple seem distinctly different. Marianne, for reasons not explained in the movie, dons a far more glamorous avatar, while Max is on a mission to find out whether there's truth to the suspicions that his wife is a German spy.
The two halves could easily have been two separate movies, their only link being the two's marriage that lacks even a fleeting moment of spark. If any rumours of their romance during filming is to believed, the two have been utter professionals in keeping it off screen. Even when it was required on it.
It's a film that starts with a little bit of violence and sex and takes off only when the plot kicks in during the second half. If the first half was about converting a fake romance into a real one, the second half was about the two posing in handsome suits and dresses, hosting parties and being faithful parents to a girl child.
For director Zemeckis, Allied represents a weak attempt at evoking the emotions of World War II. It lacks the violence needed for Pitt to shine and Cotillard is not convincing when she's trying to seduce Pitt in English. Cotillard's French is impeccable and it shines through as one of the only charming moments in the film. Ultimately though, even her shortcomings can be forgiven as it is Pitt who drags the film down, giving one of his weakest performances since Ocean's Twelve and Troy.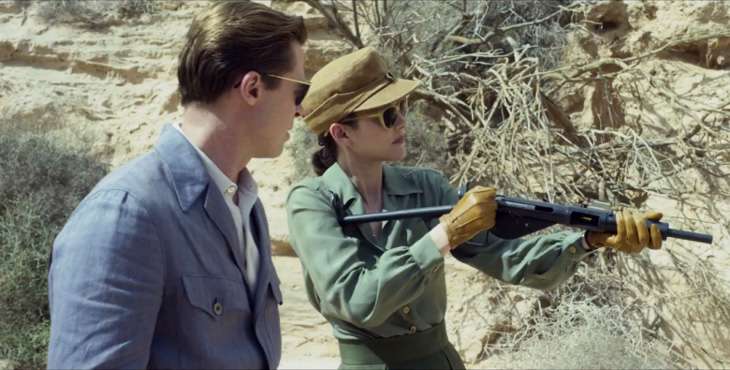 Noir wartime movie it isn't
The two of them toil through their contrasting lives in both halves. It tries to masquerades as a Casablanca - the entire first half even takes place in Casablanca - or any wartime noir romance thriller, but fails to do the genre justice. With lines like "Don't slow down. This is how you drive in Casablanca," and "In Casablanca, the roof is where husbands go after they've made love to their wife," the script is trying its utmost to elicit the things that made Casablanca the classic that it is.
Having just seen Casablanca, this movie fails to ignite any of the wartime feels - jazz, drinking, sex, action or just a compelling story - and instead portrays a half-baked romance. Hopeless romance, as some would say. What might have done the movie some good would have been if it was shown in black-and-white.
Of jump cuts and censorship
What dragged the film further down was the excessive number of jump cuts in the film - a number of them due to censorship (yes, no sex and no skin) here in India. There is one scene where Cotillard unbuttons her shirt while Pitt is having his breakfast, as a test of his commitment to the cause.
But as she starts buttoning up, there is a cut. Whatever friction and spark is left between the two characters is destroyed by the cuts - mostly bang in the middle of the scene.
However, the treatment of the movie also does a number on any hopes of chemistry between the leading pair. Some of the scenes seemed rushed despite the slowness of the film.