Bloody censorship: Film about menstrual taboos Phullu gets A rating from CBFC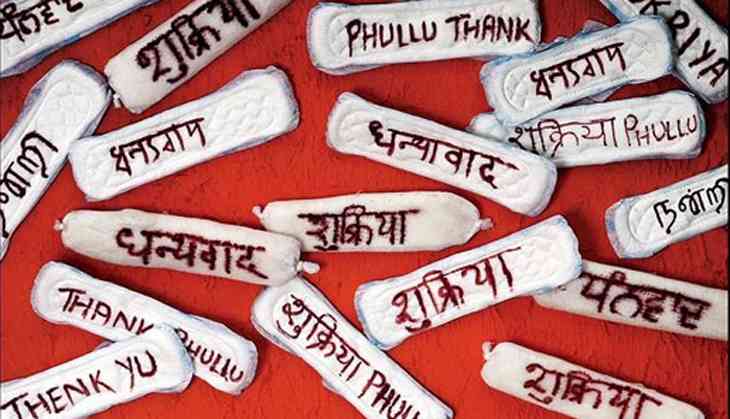 Menstruation. Period. Blood. Monthly cycle. Sanitary pads. Blood. Tampons. Menstrual cups. Blood. Sanitary tax. GST. Blood.

Isn't it time we got used to talking menstruation in society? Apparently not. Because if anyone makes progressive moves in this regard, the power-drunk Central Board of Film Certification (CBFC) will make sure that it comes undone. This is exactly what has happened with Abhishek Saxena's film Phullu.

The film, which discusses the need to break menstrual taboos, was "too adult" for CBFC, and so Pahlaj Nihalani and Co. gave it an 'A' certification.

That's right, a film that talks about bringing boys into the conversation, educating them, can never be watched by a young boy or girl. At least not in a movie theatre.

Phullu, which releases tomorrow, has a theme similar to Akshay Kumar's upcoming Padman. Except that film, Saxena says, would never meet the same fate. This, despite Saxena's film having been envisioned, announced, and even shot, almost a year before its big budget big brother.

In this interview with Catch, director Abhishek Saxena talks about the CBFC's bullying, period awareness, and random censorship.
Edited excerpts:

Durga M Sengupta (DS): How did the CBFC explain an A rating for your film?

Abhishek Saxena (AS): Honestly, when we got the A certificate nobody was talking about menstruation as they are today, [in reference to the GST Bill debate]. So we thought we might as well go with the little we're getting, especially since we were getting late for the National Award submission date. We had exactly one day, and by the time I got the certificate in my hand, it was too late.

Whoever has seen the film, be it critics, or others, everyone has said there's nothing in the film that warrants an A certificate.

DS: When did you learn of the A certification?

AS: The certification was done in November last year. So I asked the spokesperson, Rahul Vaidya ji about it, and he said that my [film's] content was adult. He said that the only alternative to an A certificate was a whole lot of cuts. And that would've made the film pointless.

They suggested around 70 cuts. Now if you cut 70 shots, nothing would be left in the film.
DS: Your release date was delayed? There have been reports...

AS: Our release didn't delay, but our promo was to be out on 19 May with Half Girlfriend. I'd applied for CBFC clearance [for the trailer] on 3 May, and they gave that an A certificate too. So I had to make a lot of calls to CBFC, run after Pahlaj Nihalani, sit in their office daily for about 4-5 days.

I decided that I'll deal with the consequences, but I must get this fixed. When I met Pahlaj ji, I asked him why they'd give the trailer A. He said that this wasn't his work, that he'll look at it when he wants, and that I should email him.

He delayed it for two days, and then saw the email. Then around 2 June they finally gave us a U/A certificate for the trailer.

DS: Could you have pushed back for the film's rating then? When you met him?

AS: If we'd pushed further, they could've stalled more. Producers put in so much money, and next week [Salman Khan's] Tubelight will be out, then you know, 'dabba bandh' kehte hai filmon mein...

I know that Akshay sir's film [Padman] will 100% get a U/A certificate. When there are bigger stars in the film, the film gets more consideration. Directors like us, we go there and get pushed around.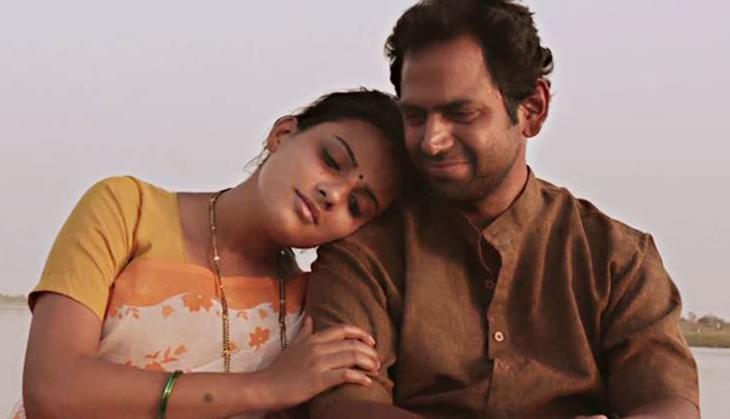 A still from the film
DS: Why is the current CBFC so big on censorship? Your thoughts?

AS: I think Pahlaj ji is trying to increase his PR. Can't be much else. He stays in news, people know him. It's not like he has anything against us, we don't even know each other.

Aap film ko honestly certification dijiye. Baat khatam.

Look at Befikre. It got a U/A certificate [with all its kissing scenes]. Look at that film and look at mine. Ours is such a small film, it'll be so hard to sell rights. TV barely shows adult films. Even if it does, it'll play after 11PM, reducing audience.

Multiplexes reduce shows the moment they see A rating. They haven't seen the film, they won't know of the content, and so they go by the certification.

U/A means kids will come with parents over the weekend, more money. A rating means, nope, give this film less shows.

DS: For a film that aims at social awareness, doesn't this rating take away from your aim?

AS: I wanted to educate children, especially young boys through this film. Growing up, in school and at home, no one spoke to me about menstruation.
If there was a sanitary napkin ad on TV, someone would change the channel. And that sort of thing continues to happen in India, boys are never educated about this.

It's also boys'/men's responsibility to help. We should be able to go to stores and purchase sanitary napkins, for at least the women in our families.

If we can talk to our children about condoms and think about sex education, why can't we tell our children about menstruation? In fact, it's a purely biological process. We exist because of it.

Without menstruation [humans] will stop existing. And we still can't talk about it?

Even today, if you go to a chemist, – and I'm talking about Bombay – he'll wrap it in paper, then put it in a black plastic bag before giving it to you. What's in there that's so offensive?

DS: How much of your film is inspired by Arunachalam Muruganantham's story?

AS: It's not based Arunachalam Muruganantham's story. It's a fictional story, inspired by a whole lot of uncelebrated people in smaller towns making an effort to bring sanitary napkins to women.
For instance, there's Rohit Rajput in UP, where we have shot this film. At 26, he's making cheap sanitary napkins. We went to the remotest parts, met people who had never even seen a sanitary napkin... They use and reuse cloth, which can be quite harmful for the body.

We're talking about GST, but they don't even use sanitary napkins. And it's them the removal of luxury tax would benefit, but they refuse to stop using cloth.

Our mothers, our grandmothers used cloth, they'd say. We've tried to show all this in the film.

DS: But if it's largely fiction, why did you choose a male protagonist to talk about menstruation?

AS: See, in India there's a culture of denial. I'm a married man, and if my wife were to discuss menstruation with me, I may still change the subject.
Be it about menstruation or pads, women are making the effort to talk, and they're comfortable talking to each other.

That's not the case with men. So that's why I thought a male protagonist, that too an illiterate man, would make sense. To have a man like him talk would mean to set an example.

We're all so educated, and we still abide by this taboo. So to have an illiterate man break it, would mean to have the viewers think if he can talk to his family about menstruation, why can't we?

I'm sure my film wouldn't get people talking like Akshay sir's. And honestly, I'm thankful he considered a subject such as this one.