Blackmail review: Irrfan is fantastic but frustratingly predictable and slow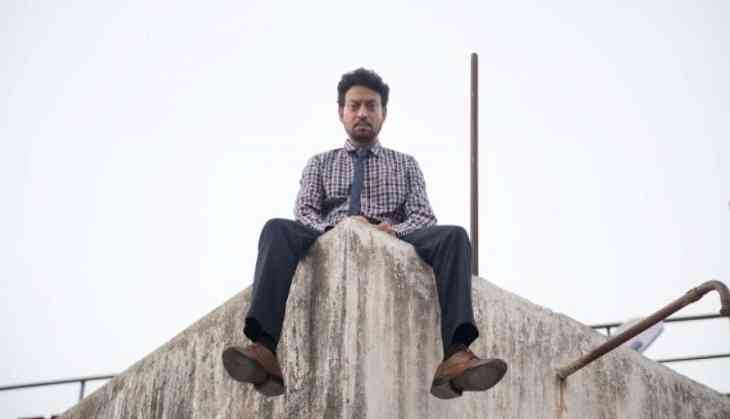 The first half an hour of Blackmail seems like a mighty stretch. It's full of songs and zero-character development. Brave them out and you'll be rewarded. That is if you're not familiar with the playbook of many of these movies.
What director Abhinay Deo (of Delhi Belly fame) has done is made a predictable but funny thriller about a middle-class blackmail merry-go-round. The light-hearted feel of the movie comes from the boss of My Handy (Omi Vaidya).
Blackmail stars Dev (Irrfan Khan) as the loveless and dissatisfied toilet paper sales executive. He stays later than everyone and tries as much as he can to top his own Pacman score. He's a dutiful employee until the day he leaves office early to surprise his wife.
Unbeknownst to him, he reaches home and finds his wife with her lover. That starts a chain of blackmails, all of which start and end with Dev.
Caught in this web is Dev's wife Reena (Kirti Kulhari), who is a bored housewife, getting her daily pleasures not from her husband but from Ranjit (Arunoday Singh). Then there is Ranjit's luscious wife Dolly (Divya Dutta) and two of Dev's colleagues – one who can't shut up after a couple of drinks, and the other whose greed takes over her.
There's this notion that no one is innocent and that is supposed to keep the audience on their toes. Yet, if any of the audience members have been exposed to movies before, this one will be a tiresome and messy watch. The audience will know who is willingly playing their part and who has been roped in.
The lighting seems all over the place, the acting (apart from Irrfan Khan and Omi Vaidya) feels inconsistent and the script is uneven, at best.
The plot, is on paper, strong but on screen, it is not well executed. What director Deo relies on is a repetition of some absurd scenes with the main lead. Whether he is masturbating to wives of fellow employees or imagining killing each and every character in his path, it doesn't serve to advance the plot. It merely serves to distract the viewer and extend the films running time.
Not enough time is given between some of the twists and turns and that, once again, may throw off the viewer. On the other hand, the humour is definitely there. Very sharp and slapstick. Not overdone. That keeps the viewer reeled in. Along with that, there is Irrfan, whom you just can't stop watching. He's fantastic in most of what he does, and in Blackmail, he may be the only reason to make it to the cinema halls.
Should you watch it?
If you want a light-hearted, decently paced, blackmail thriller, then yes. If you're a movie aficionado, you're best off giving this a skip and just catching it on the telly, whenever it premieres.
It won't pack in the audience, but with the current slate of movies – read Basmati Blues and Baaghi 2 – in the halls, this one might just outshine them all.