Begum Jaan movie review: Too much masala, very little taste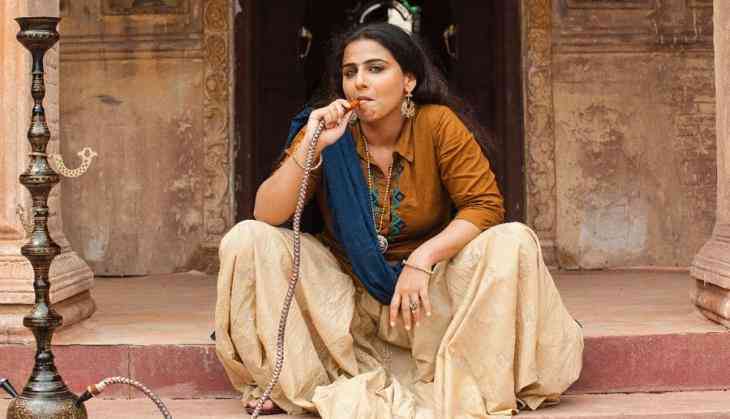 Srijit Mukerji's remake of Bengali film Rajkahini, Begum Jaan is a masala movie based on a sensitive topic. And that's only the start of its problems.
The story is set in the backdrop of partition – the original told the story of Bengal, but this one takes us to Punjab. The premise is simple: land-owning women fighting for their home, a home that a certain Radcliffe line would break into two halves, placing them in two new countries called India and Pakistan.
Conceptually, it sounds more than promising, what with Vidya Balan, Naseeruddin Shah, and Chunky Pandey in prominent roles. But the film falls flat on its face, caricaturing what indeed is a powerful tale, reducing it to 'honourable prostitutes' vs 'evil suited men'.
The painful acting
Balan's Begum Jaan is the madam of a fairly opulent brothel. She owns the land, has her own security, and has her taxes paid by the king (Shah), who is a regular visitor. Her word is final on all matters in this non-traditional household.
But Begum too has a traumatic past – widowed as a child, abandoned, until she finally finds her footing as a tawaif in Lucknow. Her girls are all rescued and have their own subplots in the story. Barring Gauhar Khan's romance with a helper in the kotha, there's not a single relationship that seems real. And that's thanks to some very bad acting.
In one scene, a child growing up in the brothel demands that she be allowed into her mother's room while she solicits. It establishes nothing. Not the child's pain, not the tense environment she grows in, not the mother-daughter relationship. Absolutely nothing.
Barring hitman Kabir (Chunky Pandey), an old-school villain, there is almost no scene where an actor's presence arrests the viewer in Begum Jaan.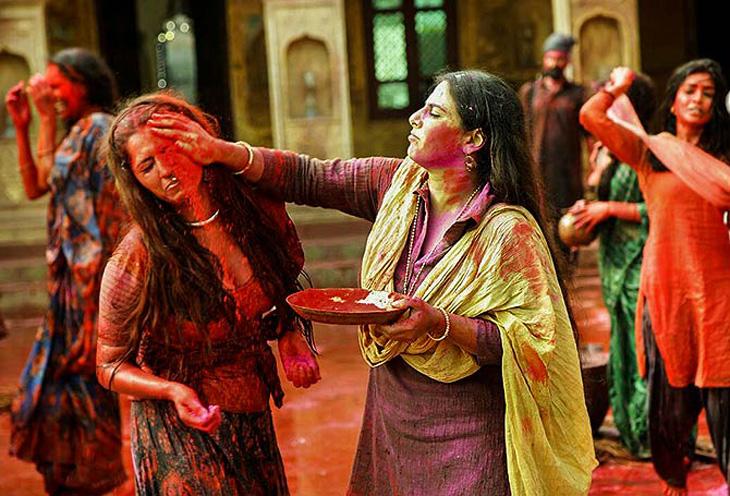 A random Holi song
Important themes brushed aside
What's most frustrating about this film is not that it's dramatic or a bit OTT. No, it's that it takes a story that could have been something and mercilessly flattens it out with a rolling pin.
Begum Jaan pans out in such unbelievably predictable ways that one can't help but wonder if Mukerji wanted to botch up a good story. It's almost cruel.
It also resolves conflict in embarrassingly simplistic ways. In one sequence, a police-wallah ready to rape a mother in front of her kids is shamed by the child. Because of course, the child is like his own daughter. Because, of course, a woman can be respected only if she reminds you of your mother, sister, or daughter. Everyone else is meat.
At one point in the film, there's a short insinuation of romance between two girls in the brothel. It lasts for all of one sexy scene, before the nuance of such a relationship in such a space is lost forever. Perhaps Mukerji could've watched Leena Yadav's Parched to take a few notes on handling female friendships, especially if he wanted to insinuate queer romance.
The ownership of land is a significant theme that is repeatedly established by the characters as they shout "ye humara ghar hai!" Got it, but could the makers have perhaps pointed out how that's a privilege only a woman who trades her body could gain at the time. The politics of that land, which is all that the film revolves around, is never discussed.
Instead, there are songs, completely shallow characters, and themes that are opened but never explored. And, to top it off, there's Vidya Balan's theatrics, sure to rid one of any empathy they may attempt to develop for the story and its characters.
Rating: 1.5/5