Baahubali 2 film review: This is signature Rajamouli and that's its strongest point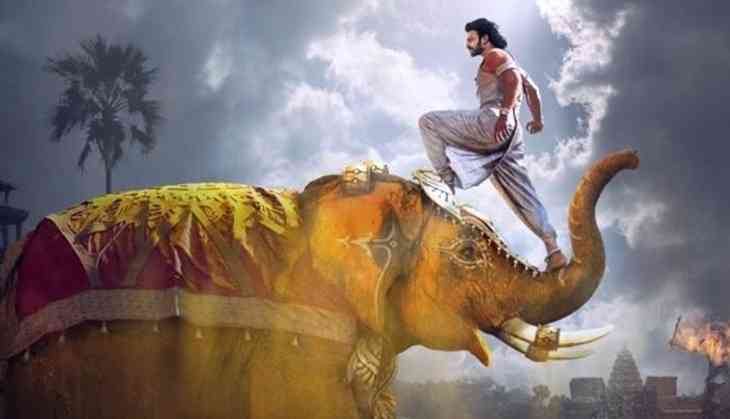 For nearly two years the nation wanted to know why Kattappa killed Baahubali. And the answer is out with Baahubali 2: The Conclusion.

If the biggest achievement for Baahubali: The Beginning (2015) was the way it crossed over from being a vernacular superhit to a grand all-India success, for Baahubali 2: The Conclusion its success was scripted much before its release. It perhaps was India's most-awaited sequel.

Yes, there was Anurag Kashyap's Gangs of Wasseypur (2012). But the wait in that case was a matter of months, not years.

So, the big question that this Friday release faced was – whether it would be worth the wait. And it was.

Baahubali 2 picks up from the point where the first part had left the audience. The credit titles are accompanied by a stylised recap of some of the major plot points of the first part. Just before they end, the screen proclaims that it is 'an SS Rajamouli' film.

And that is evident. Baahubali 2 IS a very Rajamouli film. And that becomes even clearer when the two parts are put together. It isn't about the excellent production value alone. It is also about the way the narrative pans out.
Picking up where we left
The style of storytelling is reminiscent of Vikramarkudu, Magadheera and, to an extent, even Eega. Baahubali 2 takes the viewer back to the grand Mahismati empire. Before his coronation as Amarendra Baahubali (Prabhas) is asked by the Queen Mother Sivagami, who is also his aunt (Ramya Krishnan), to go and explore the country incognito.

Their journey takes Baahubali and Kattappa (Sathyaraj), the trusted aide of the royal family, to Kuntala, a vassal state. There the to-be-king is floored by Devasena (Anushka Shetty), Kuntala's spunky princess.

Sivagami's son Bhallala Deva (Rana Daggubati), who was established as the antagonist in Part 1, gets to know this from a spy he sent after Baahubali. He and his father Bijjala Deva (Nasser) then conspire to usurp the throne and get rid of Baahubali.

Once this flashback narration by Katttappa, which started in Part 1, is over, the story returns to the present where Amarendra's son Mahendra, who looks exactly like him, is launching a climactic attack on Mahismati.
Viewers on their toes & waiting
The toughest task for Team Baahubali here was to weave an intricate plot of conspiracy that would keep the viewers hooked and waiting with bated breath for the concluding part of the movie. And this has been accomplished thanks to neat screen writing (by Rajamouli himself) and a rounded story (by his father KV Vijayendra Prasad).

Rajamouli's direction ensures that the story works like an well-oiled machine. Baahubali doesn't remain about its scale, size and grandeur. It becomes about human emotions – love, hate, ambition and trust.

All this couldn't have been pulled off had the actors not been able to hold their ground. They do. Right down to those who have the most minuscle roles of playing royal attendants or common citizens. There are hardly any changes to the main cast and almost everybody has given their best, be it Prabhas, Rana, Sathyaraj or Ramya. But perhaps Anushka outdid all of them. She literally owned the character of Devasena.

A special mention must also be made for all those who gave voice to the characters in the Hindi dubbed version, especially Sharad Kelkar for his voice over for Prabhas. While on that point, a doff of the hat also to Manoj Muntashir for his Hindi dialogues. Had those been out of place, the entire experience could have gone for a toss.
Visual treat
Visually, Baahubali 2: The Conclusion is actually a tad more appealing than Baahubali: The Beginning. The entire Kuntala track sits lightly on the eyes and is a welcome break from the geometric precision of Mahismati.

Certain things do stick out though. Several computer-generated animals look like computer-generated animals. The VFX there could have been better, especially given the kind of money spent and the wide release schedule of the film.

In the climax, Bhallala Deva's armour added to his ferocious-quotient. But it also looked more from the DC/Marvel world, instead of one from Baahubali's.

Also, the run-time could have been cut – at the end of the day it is one half a story and not an entire story.

On the whole, Baahubali 2 entertains just as well as Part 1 as long as the viewers are ready to suspend their disbelief that such a grand kingdom could have existed in India in the Middle Ages.

The point now, however, is: What will Rajamouli do next? Can he get even bigger than this?

Verdict: 4/5
Edited by Jhinuk Sen