You may want to be clever like Birbal, but it's Chanakya who is inspiring many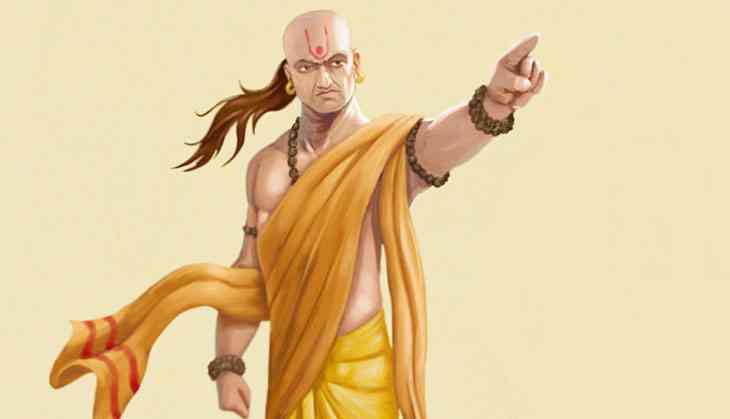 Radhakrishnan Pillai is an authority on Chanakya - the philosopher, economist, jurist and royal advisor - who wrote the ancient political treatise Arthashastra.
For Pillai, however, Chanakya, was not just an authority on all things political but offered a solution to all of life's problems. Therefore, his newest, in the Chanakya series, is called Chanakya in Daily Life published by Rupa.
This book, Pillai feels, is for anyone and everyone who is looking at simple solutions to living a perfect personal, professional and family life.
However, if, like me, you are sceptical about how Chanakya's niti will work in the 21st century, here's what Pillai had to say to Catch in an email interview.
Edited excerpts:
LH: Often a person who is intelligent and shrewd is referred to as Chanakya -- as opposed to the image of Birbal which is of a supremely clever and witty man. Why is that? Why is being Chanakya not a compliment?
RP: It is a indeed a compliment to be called a Chanakya of the kingdom or an organisation. Birbal was witty and clever, however, he was not a kingmaker. He was just an advisor to the king. He was doing a job. His contribution to Akbar was very important. But, Akbar was not made a king by Birbal.
In the case of Chanakya, he decided to make Chandragupta Maurya, his disciple, a king. There is a guru in Chanakya. So people not only respect their gurus, but also fear them a bit as they are one step ahead of the others. If required, Chanakya could remove Chandragupta from his position of power.
Chanakya knew how to handle power. In fact, he was more powerful than most, as his base came from deep roots of spirituality. Such a man is totally fearless.
LH: You talk about the 'Chanakya solution'? What is that? Can there be a Chanakya solution to all of life's problems?
RP: The Chanakya solution to all problems is a different way of looking at things. It is like going to different doctors for the same disease. There are different types of doctors, and then there is an expert doctor. The person who is the best in the field. In the same manner, whenever Chanakya encountered a problem, he would look at it and understand things differently. This is called giving the 'Chanakya solution'.
Chanakya was a strategist and a very intelligent person. He not only knew how to think correctly but also taught others to do so. Aanvikshiki, the science of thinking, is mentioned in the Arthashastra.
Yes, there is a Chanakya solution to all of life's problems. As it is said about him, 'If you really understand Chanakya, you will not understand what failure is...'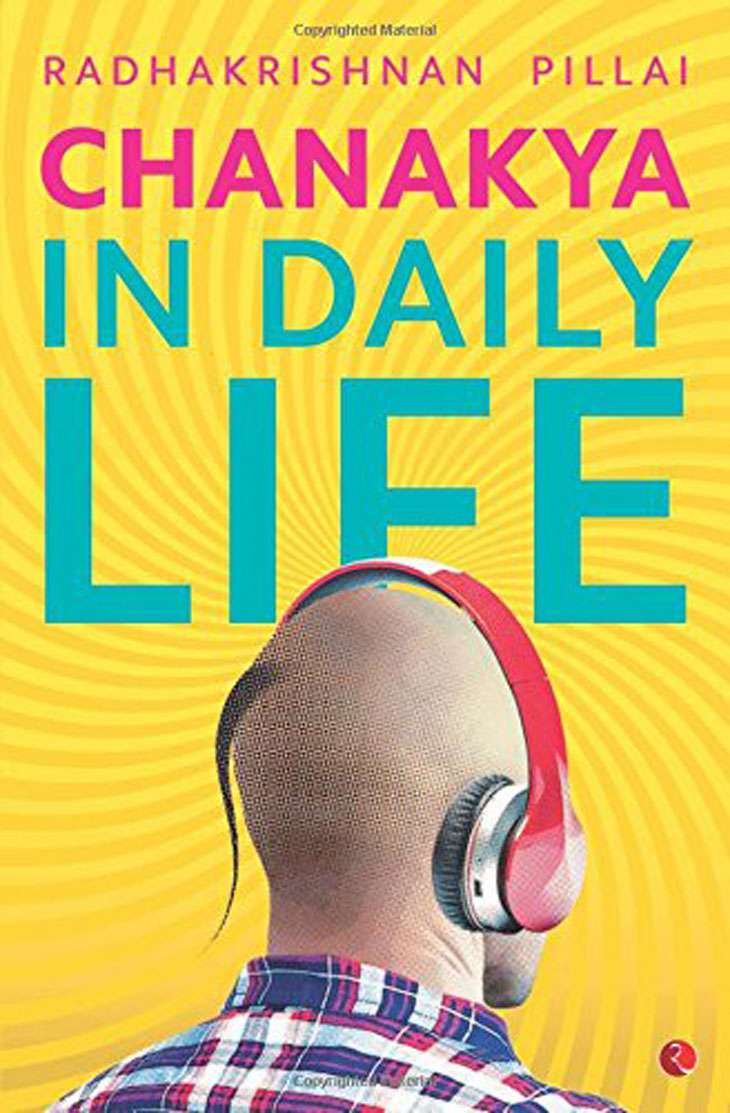 LH: The premise of your book obviously is that Chanakya's recommendations are not dated and are tailored to suit our modern lives as well. How difficult is that thought to sell to generations who have a total disconnect from their roots, their culture, their history?
RP: The lessons taught by Chanakya can be looked at from two perspectives. Some of these ideas are relevant and some are irrelevant to our times.
For example in the Arthashastra Chanakya gives utmost priority to the department of elephants in the army. It showcased strength and power against the enemy. This may have been good during Chanakya's times. But today missiles and high-end aircraft are more important strengths for our modern armed forces. So, focusing on elephants in the army need not be given utmost priority. That is an outdated idea.
But there are many ideas and principles that are still relevant today. For example, Chanakya says, 'In the happiness of the people, lies the happiness of the king (leader)'. This idea is not just ancient, it is eternal. Even today those leaders who work for the happiness of their people are true leaders.
Every generation has a responsibility to pass on the tradition, culture and wisdom to its next generation. Not just as a ritual but with logic and scientific reasoning. So for me, too, as a teacher, it is my duty to bring to our generation the wisdom of the past in modern light. So, I teach Chanakya and his wisdom in a modern format. And it has shown very good results. The number of books on Chanakya being sold show that our new generation is awakening to its past glory.
LH: An instance where Chanakya's roadmap for life may not work...
RP: Yes. No two individuals can be equal, they can be unique. Our problem in the present Indian society is that most of us follow a herd mentality. Take birth, study, get a degree, find a job, get married, buy a house, have children, get them married and our life is over...
At the end of life, we discover there was no joy at all. It was a very mechanical life. So as per Chanakya, we should lead a life of purpose. Develop leadership qualities. So if we have to plan our life, we should not just duplicate others' but be original.
So we need not plan the roadmap of our life, like others. Yes, we can take help from others and get inspired by others. But we need to live our life in a manner that gives us happiness and satisfaction. Define your own success, this is the path to real success.
LH: Is the Chanakya niti secular?
RP: Yes and no. Chanakya niti is based on spirituality. So in a way it has got deep roots in 'dharma', the way one should live a spiritual and purposeful life.
But it is not a narrow way of looking at spirituality. It is a very broad way of thinking. Therefore, it is secular, in the sense that a king should focus on 'good governance', which should be above all religions. Yet taking into consideration the spiritual side of religion is equally important.
Chanakya niti brings in this balance of wisdom and tradition, which is very important.