Why India's best new electronica artists are going overseas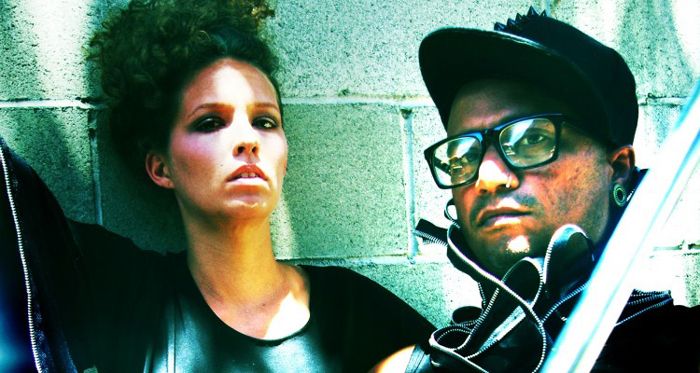 So far this year, three big international music festivals have seen performances by electronica artists made right here in India. This may not seem like a big deal. But ten years ago, it would have been unthinkable.
Until recently, India barely had enough of a music scene to produce and support more than a handful of homegrown artists. Now? We've got musicians from Mumbai and Pune performing at festivals like Coachella and South by Southwest.
According to Mumbai-based singer-pianist Sohrab Nicholson, there's a bigger market abroad.
"All musicians everywhere in the world want to play in countries other than their own. That's not unique to India. It's the most common thing. Whether you're Coldplay or a small musician in a bar, you still want to tour abroad," Nicholson told me before a three-city tour of the UK in May, including an hour-long set at the Great Escape Festival in Brighton.
But this recent surge of Indian musicians performing abroad may have something to do with the kind of music they're making. The increasing popularity of electronic music across the world means Indian artists are no longer content playing only to Indian audiences - and that they don't have to be.
Global alternatives
Nicholson wasn't on his own in the UK. Also touring were Delhi-based electronica producer Abhishek Bhatia, who performs as Curtain Blue, and Bengaluru trip-hop duo Sulk Station.
Sulk Station - that's producer Rahul Giri and vocalist-keyboardist Tanvi Rao - had already performed in the UK: a one-off gig at the World Event Young Artists Festival in Nottingham in September 2012. This time, they joined Curtain Blue for four shows at the Great Escape and Alchemy festivals and at a club in Bristol - all of it organised by Delhi-based event management firm and webzine Wild City.
Wild City is the passion project of Munbir Chawla and Sarah Elizabeth Chawla, both UK-born and experienced in music programming. "With my background and passion always lying in electronic and bass music," Munbir told me in an earlier interview, "we really wanted to create an online platform and events company that could present and showcase emerging Indian talent."
Wild City has been key to the growth of the alternative music scene in India. Chawla now aims to promote Indian artists abroad as well. This year at Alchemy, a festival of South Asian arts and culture in London, Wild City presented the 'Alternative India' showcase, featuring Nicholson, Curtain Blue and Sulk Station. It was so successful, it was reproduced at the British Council in Delhi this weekend.
Unusual suspects
While other Indian artists - such as Bengaluru-based Raghu Dixit, and sarangi player and vocalist Suhail Yusuf Khan - have performed at Alchemy in the past, this was the first time electronica artists from India made an appearance.
Even about three years ago, it was a bit unheard of for electronica artists - apart from now-defunct group Jalebee Cartel - to score international tours, rather than just one-off gigs here and there.
Meawhile their counterparts in the Indian metal scene - Demonic Resurrection, Kryptos, Inner Sanctum - were already touring.
Raghu Dixit, currently one of the most popular Indian independent artists, tours abroad regularly, but that probably has something to do with his folk appeal. Folk has a cultural cache that gives it an edge on the international market, and many feel opportunities are easier to come by for those playing recognisably 'Indian' music.
Even three years ago, it was unheard of for Indian electronica artists to tour internationally. That has now changed
Electronica artist Sanaya Ardeshir, aka Sandunes, isn't so sure. "It's neither easier nor tougher - it's the same. The same challenges and struggles to get the music out."
But she concedes that there are "a lot more funding and grants - even visa opportunities - than there are for contemporary musicians."
Creating opportunities
Ardeshir seems to have beat the odds, though. Playing since 2012, she's already got two releases to her name, apart from collaborations with the likes of Shankar Ehsaan Loy. She's played in Sri Lanka and Germany. And this March, fresh out of OneBeat, a prestigious music exchange and entrepreneurship program in the United States, she scored a gig at the India showcase at South by Southwest in Austin, Texas.
The showcase, organised by Delhi-based artist management firm REProduce, also included Indian-origin rapper Himanshu Suri aka Heems, Danish producer HVAD, and Delhi-based producer Ashish Sachan aka Hashback Hashish.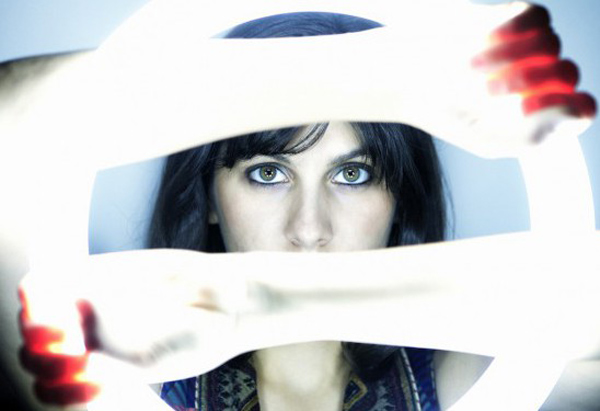 "I was already [in the US] as part of the residency," says Ardeshir, "which is why it worked out. Otherwise they'd say, 'Oh we'd love for you to play, but we're not going to fly you down from India'."
Money tends to be one of the big challenges for those trying to find opportunities to play abroad. "If I had to put in my own money to go somewhere to be able to play," says Ardeshir, "I don't think I'd be able to afford it. And it would have to be a really insane opportunity, otherwise I wouldn't do it."
Ashish Sachan clearly thought SXSW was "a really insane opportunity" - he paid his own way from Delhi to Austin.
Mumbai-bred Ritesh D'Souza went one step further: he moved.
Going all-in
D'Souza became famous for his commercial house sets and Bollywood remixes as DJ Nasha in the '90s. In 2010, he began playing bass under the moniker B.R.E.E.D. Three years later he expanded B.R.E.E.D. to include his partner, vocalist Tara Mae, and relocated to Los Angeles.
He's not alone. Delhi-bred techno producer Arjun Vagale - once part of Jalebee Cartel - moved to New York last year and signed on with Liaison Artists, one of the biggest booking agencies in the US.
D'Souza had already performed across the world as DJ Nasha, but much of the demand was for his Bollywood remixes. B.R.E.E.D., on the other hand, is pure original electronic music.
"We felt the move was going to advance our goals with our music in different ways," says Tara Mae. "We also felt that it was the right time to go international. We did a lot of gigs in India and felt we needed to break out and start getting into new markets and places."
B.R.E.E.D. got their big payoff earlier this year when they performed at the Coachella Valley Music and Arts Festival in California. "Coachella was just insane," says Tara, "By far one of our favourite festivals to play to."
The primary reason they landed the gig was the response they'd received for their releases. B.R.E.E.D.'s debut album Binate and EP The Inside had both done well on the album sales charts of Beatport, one of the world's best-known music streaming stores, says Tara. "The word spread and we were introduced to some people who produce the Do Lab stage for Coachella and we just got booked for it. It all came together in the end."
With another EP due in July, B.R.E.E.D. head out to Croatia in September for the Outlook Festival.
Next up
It's becoming clear that these appearances by Indian artists at festivals abroad aren't exceptions; they're part of a growing trend.
Next in line is Mumbai-based EDM act Lost Stories, currently in the midst of a 16-gig tour of Europe ending in Tomorrowland, perhaps the world's biggest electronic music festival held annually in Belgium.
It's safe to say we're going to see more and more Indian acts at international festivals. Where this will lead, who knows.
Nicholson, who's only been playing since 2014, says he's not thinking too far ahead at the moment - he's just happy to be making music on his own terms.
"I didn't know I would make music until 15 months ago. I only started doing it only quite recently. It wasn't really a plan. I mean, when I went to music school it was a plan and after music school, it wasn't. Now it's happening in the way that I want - I'm writing my own content."
As for international gigs? "The plan is to just play," he says, "things happen if they have to."
Ardeshir, on the other hand, having played to audiences of 10 and 400 plus at her international shows, feels promotion is key. "I don't think anyone knows who I am in the west. So it's really important to speak to promoters and keep your eyes open for that crowd. Otherwise you're just going to be wasting a Friday or Saturday evening playing to five people. I did that when I was living in London and it became clear that you can't just play. Even if you have the venue and you have the spot, it doesn't really work unless it's well promoted."
'The point is to play for audiences that have a different culture of music consumption from India' - @sandunes
What about fans? "It's too early for me to tell if I've got fans there. Maybe in a few years I'll know."
While she was at London's Point Blank music school in 2011, she'd told herself: "I'm going to try to get my feet as deep into the soil as I can." She still places a high value on creating new networks in new places, and will continue to apply to residencies abroad as a way of connecting with new audiences.
And that's not just about getting more fans. The point, says Ardeshir, is "to play for audiences that potentially have had a very different culture of music consumption from [what we have in] India."
The point though is also not to escape India altogether: "What I do and experience in other countries, I may not have in India. But similarly, the experiences I have here, I'm not able to have in those places."