WATCH Sheetal Sathe: a troubador who swears by Jai Bhim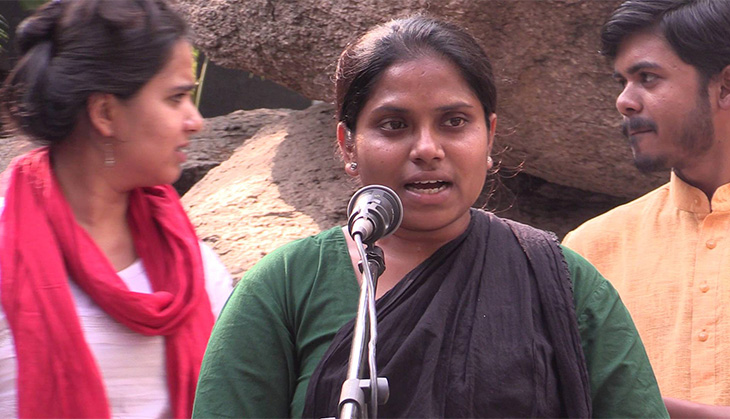 She doesn't sing songs to entertain people, to make money or to get fame. She sings for Dalits, for tribals and women, to fight against the caste system, exploitation, inequality and injustice.
Meet Sheetal Sathe, folk singer and Dalit rights activist from Maharashtra. She shot to fame with Kabir Kala Manch, a cultural organisation formed in response to the 2002 Gujarat communal mayhem.
In 2011, Sathe and her team members came under the scanner of the Anti-Terrorism Squad for promoting Maoist ideology. She and her husband Sachin Mali went underground and came out of hiding after two years at the Maharashtra Legislative Assembly.
Denying any militant links, they said theirs was an of Satyagraha for free expression. At the time of their arrest, Sathe was pregnant and denied bail initially.
"Our constitution gives everyone equal rights. It does not tell us that women can't step out after 7 pm, as orthodox texts like Manu-Smriti lays down," says Sathe, who is awaiting the release of her husband and bringing up their son on her own.
Catch spoke to Sheetal Sathe when she was in Delhi earlier this year. Here's what she said about her music, life and journey.
Edited by Joyjeet Das