Laughter ahead: The nominees for 2015's Bad Sex in Fiction award
Asad Ali
| Updated on: 13 February 2017, 9:41 IST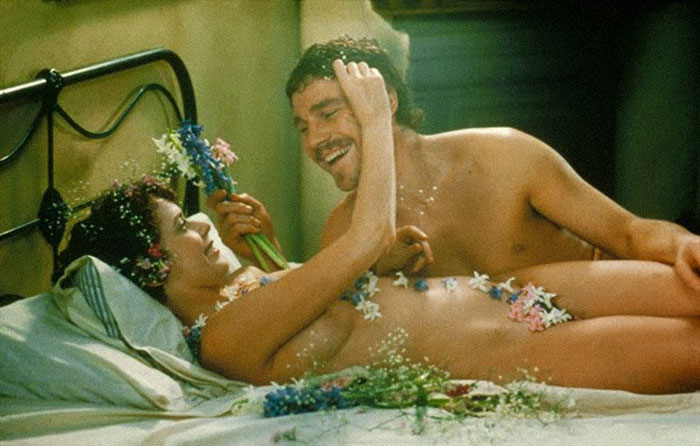 Ladies and gentlemen, presenting this year's authors who've taken the sex out of sexy and left you with Y?
Much worse than this opening sentence have been these authors' attempts at describing sex scenes in literature in 2015.
The award for Bad Sex in Fiction is given annually by the London-based Literary Review which says, "The purpose of the prize is to draw attention to poorly written, perfunctory or redundant passages of sexual description in modern fiction, and to discourage them."
Considering they've been giving the awards since 1993, the discouragement end of it isn't working. This year's nominees include:
Before, During, After by Richard Bausch
Book of Numbers by Joshua Cohen
Against Nature by Tomas Espedal
Fates and Furies by Lauren Groff
The Making of Zombie Wars by Aleksandar Hemon
Fear of Dying by Erica Jong
List of the Lost by Morrissey
The Martini Shot by George Pelecanos (screenwriter of acclaimed HBO series The Wire!)
So Bad It's Terrible: these are the nominees for 2015's Bad Sex in Fiction award
Apparently Morrissey is 'in' with a good chance for this extract which leaves the reader breathless with its, err, "bulbous salutation":
"At this, Eliza and Ezra rolled together into the one giggling snowball of full-figured copulation, screaming and shouting as they playfully bit and pulled at each other in a dangerous and clamorous rollercoaster coil of sexually violent rotation with Eliza's breasts barrel-rolled across Ezra's howling mouth and the pained frenzy of his bulbous salutation extenuating his excitement as it whacked and smacked its way into every muscle of Eliza's body except for the otherwise central zone."
Go here to read all the scintillating extracts of bad coitus.
A glittering legacy
Some pretty celebrated literary names have made it to this list.
The first ever winner of the award was Melvyn Bragg for A Time to Dance, a story about a retired bank manager and his illicit affair with an 18 year-old solicitor's secretary.
The plot was obviously cliched. Clearly, the sex was no different.
But dull has probably been the least of the literary sins committed in the name of sex. Most have verged on the ludicrous.
Nicholas Royle in his novel The Matter of the Heart (that won the award in 1997) had a female character "making a noise somewhere between a beached seal and a police siren,'' while her partner, Ambrose, was ''punching smoothly in and out of her like a sewing machine.''
The same year saw Arundhati Roy's Booker Prize-winning novel The God of Small Things nominated for a certain extract that described "nut-brown breasts (that wouldn't support a toothbrush),'' and ''haunches (that could support a whole array of toothbrushes)."'
Arundhati Roy, Salman Rushdie, Richard Flanagan: the best writers in the world have been defeated by sex
Roy was in good company. Salman Rushdie had made the shortlist for ''The Moor's Last Sigh'' the year before her nomination.
Indians haven't just been nominated though. Two Indians have won as well.
Here's an extract from the winning extract from Aniruddha Bahal's Bunker 13, the 2003 winner for this phenomenal piece, which can at best be described as automobile erotica:
"She is topping up your engine oil for the cross-country coming up. Your RPM is hitting a new high. To wait any longer would be to lose prime time...She picks up a Bugatti's momentum. You want her more at a Volkswagen's steady trot. Squeeze the maximum mileage out of your gallon of gas. But she's eating up the road with all cylinders blazing. You lift her out. You want to try different kinds of fusion."
If this doesn't rev up your desire, you may need to replace the engine.
Manil Suri, longlisted for the Man Booker in the past, won the bad sex award in 2013 for this extract, which sounds a bit like romantic robots mating in space or a repressed astrophysics prof discovering sex for the first time at age 80:
"Surely supernovas explode that instant, somewhere, in some galaxy. The hut vanishes, and with it the sea and the sands - only Karun's body, locked with mine, remains. We streak like superheroes past suns and solar systems, we dive through shoals of quarks and atomic nuclei. In celebration of our breakthrough fourth star, statisticians the world over rejoice."
Ben Okri, who won the Booker in 1991, and has also won the Commonwealth Writers' prize and the Aga Khan Prize for Fiction, also made it to the top of the list in 2014 for this rather 'electrical' extract:
"When his hand brushed her nipple it tripped a switch and she came alight. He touched her belly and his hand seemed to burn through her. He lavished on her body indirect touches and bitter-sweet sensations flooded her brain. She became aware of places in her that could only have been concealed there by a god with a sense of humour"
Okri beat another Booker winner, Richard Flanagan who made the cut for his description of coitus that was interrupted by a dog killing a fairy penguin:
"As they lost themselves in the circumnavigation of each other, there came from nearby shrill shrieks that ended in a deeper howl. Dorrigo looked up. A large dog stood at the top of the dune. Above blood-jagged drool, its slobbery mouth clutched a twitching fairy penguin."
The winner of this year's award will be declared on December 1, and the competition looks, for want of a better adjective, stiff. But for now, let's just celebrate the libidinous mindscape of the authors who spit out such egregious erotica and keep the passion of prose burning.
Like a bad rash.