Urdu education through history, and where it stands in the post 9/11 world
M J Warsi
| First published: 9 November 2016, 1:07 IST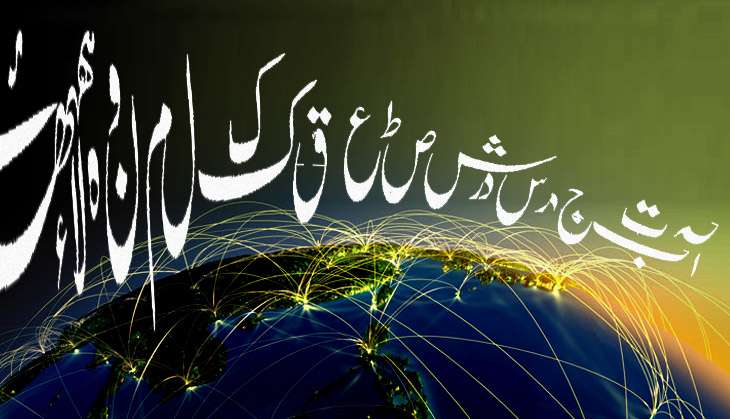 In the 12th and 13th centuries, Muslims from throughout Arabia made their way into the Indian subcontinent, bringing with them strong cultural influence as they eventually ascended to power in the region.
The Indian subcontinent was ruled by Islamic Dynasties until the onset of the British, the last Mughal ruler conceding defeat in 1858. With a Muslim influence, the regional language of Urdu was born, mixing local and foreign speech.
When Pakistan was founded in 1947, Urdu became the national language of Pakistan, a nation created in response to Muslim-Hindu conflict during the British occupation. In sync with Pakistan's defined Muslim identity, so, too, Urdu is a recognised as a Muslim language that is spoken in the Muslim world and derived from ancient languages that are now also considered Muslim languages.
Also read - The lost art of Urdu poetry: Shahr Ashob was a lament for a city
Urdu is one of the Indo-Aryan languages spoken in South Asia. Together with Hindi, it has the second largest number of speakers among the world's languages (after Mandarin).
Urdu is also well known for its romantic literature. The two most famous genres of Urdu are the ghazals and masnavi.
Studying Urdu
In a post 9/11 world, America's interest in Islam and Muslims has peaked. Subsequently, courses are being taught at universities throughout the United States that directly address issues within and surrounding the Islamic World.
Essential to understanding the thought process and social history of Islam is fluency and familiarity with the languages of Muslim regions.
Arabic, Farsi, Turkish and Urdu are recognised as distinctly Muslim languages, their study enabling comparative reading of various traditional and contemporary Islamic texts and insight into the thought process of the Islamic world.
All over the United States, university departments that study topics concerning and surrounding Islam as a global presence are recruiting professors and researchers in response to the growing demand for classes pertaining to the study of Islam and Muslims.
Also read - Urdu poet Mashhadi: want to keep secular tradition of Bihar intact
During the 1960's and 1970's, there were significant waves of immigration from South Asia, and many Indo-Pakistani families settled in America. Whether the children of these immigrants are in the working world, studying in college, or still planning for college, they are all coping with the difficulties surrounding assimilation into an American culture whilst struggling to maintain the morals and values of their parents.