Udham Singh was an assassin & martyr. Now he's an animated hero
The man
Udham Singh aka Frank Brazil is the subject of a new music video
The man is considered a freedom fighter and martyr by Indians, and an assassin by the British
After witnessing the massacre at Jallianwala Bagh, Singh went to England to assassinate O\'Dwyer, the then-governor of Punjab
For this, he was arrested, tried and executed in England
The music
For once, it\'s not political parties trying to cash in on historical figures
The Ska Vengers, a well-regarded band, has made a video as a tribute to Singh/Brazil
Catch spoke to the band about why Singh was their inspiration
One of India's more ignored freedom fighters just got a shout out. For a change it wasn't the Left and Right trying to appropriate his bravery. Mercifully, it didn't come in the shape of a monstrously large statue. Or in the form of a poorly named government scheme.
The Ska Vengers, one of India's better known indie outfits, decided to mark the 75th anniversary of freedom fighter Udham Singh's execution with a ska-styled tribute called Frank Brazil.
It's a welcome change to the usual discourse on India's past that we're subjected to these days. Today, when someone invokes India's 'glorious' past, it usually begins somewhere in the Vedas and ends with a 'go to Pakistan if you disagree'.
Meanwhile, the freedom struggle finds itself relegated to Independence Day and Republic Day. After all, those weren't times when India was 'inventing' the airplane, travelling to other planets or successfully achieving the world's first (and only) inter-species head transplant. When our colonial past is mentioned, it's usually because the Left and the Right are desperately trying to appropriate freedom fighters - probably against their will.
So when Shashi Tharoor launched into his oh-so-propah appeal, arguing India's compensation for colonisation, it was a breath of fresh air. It going viral was proof that India's freedom struggle is probably the only topic that can unite sanghis and fiberals.
Considering the trivial themes used in most of today's music, Frank Brazil is a marked departure from the norm
Fresh on the heels of the renewed discourse on our colonial past comes Frank Brazil. While the name may not scream 'India', Frank Brazil was one of the aliases used by Udham Singh. And like his alias, Singh's life was equally over the top.
Orphaned at an early age, Singh was serving water to the protesters at Jallianwala Bagh when the massacre took place. Horrified by the destruction he'd witnessed, Singh blamed the then governor of Punjab Michael O'Dwyer for the incident.
Singh eventually travelled to England and assassinated O'Dwyer. He didn't attempt to flee the scene and was arrested, tried and executed in England. It's the stuff movies are made of and, indeed, three have been made already.
History meets music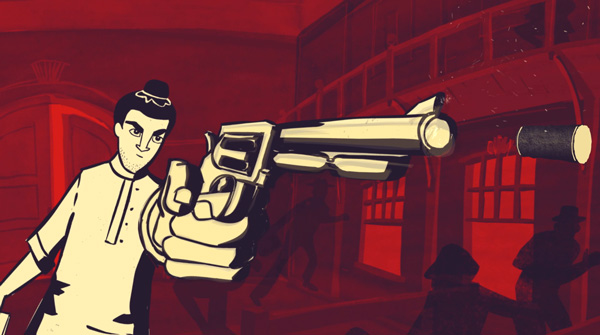 Frank Brazil captures the essence of Singh's struggle while celebrating his martyrdom. A murder ballad - the lyrics, paired with a reggae-ish bassline, some blues-y vocals and undertones of Punjabi percussion, tell his story.
While the song evokes the essence of Singh's fight against colonial rule, its video - a grungy animation - brings his story to life. It jumps back and forth to instances in Singh's life, beginning with his journey to England and culminating in his eventual assassination of O'Dwyer.
Singh witnessed the Jallianwala Bagh massacre and made it his life's mission to kill the then governor of Punjab
Considering the materialistic and trivial themes to most of today's music, Frank Brazil is already a marked departure from the norm. The Ska Vengers' choice of the relatively obscure Udham Singh as a muse makes it even more so. But it wasn't a random decision.
The song was born out of the band's shared fascination with Udham Singh. In a conversation with Catch, vocalist Samara Chopra (Begum X) told us that the band was in-part inspired by an older Asian Dub Foundation song on Singh called Assassin.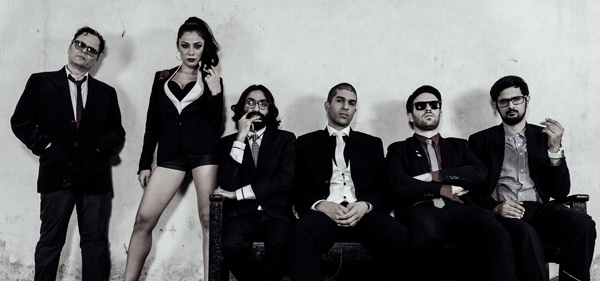 In addition, the band's other vocalist, Taru Dalmiya (Delhi Sultanate), used to live next to the prison where Singh was executed. During a jam session, he tried putting Singh's story into words and this was the genesis of Frank Brazil.
While the idea for the song happened spontaneously, the band did their homework on Singh. They even went through his court transcripts to write the lyrics. That research can be seen clearly in the video - some of Singh's quotes appear as diary entries.
The song's final feel as well as its chorus was adapted from a number by Bessie Smith called Send me to the 'lectric chair, itself a murder ballad.
As for the message? Chopra told Catch that, with the song, the band hopes to stir up some discourse on our colonial past. Singh's story is one that divides opinion with Mahatama Gandhi famously disapproving of his methods. This isn't lost on the band.
"Singh epitomises the idea that one man's martyr is another man's terrorist, and through Frank Brazil we hope to spark a debate on that duality. The murder ballad is just the medium", says Chopra. "We've already seen some debate on social media and that's encouraging."