#TVAlert: Crazy Ex-Girlfriend is weirdly good and delightfully dark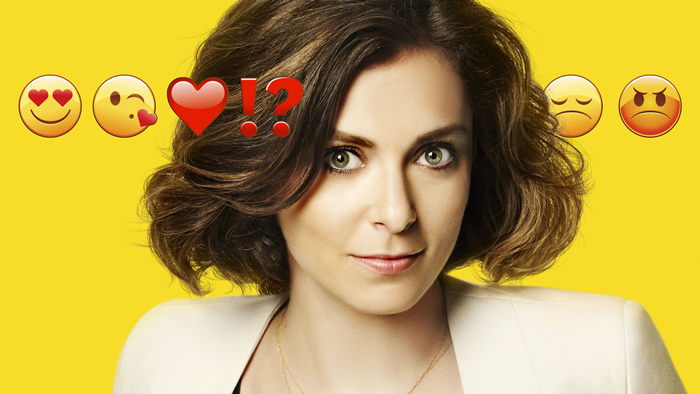 The title Crazy Ex-Girlfriend is kind of galling, isn't it? Women face enough obstacles in this world, especially on TV. Did we really need a show that explicitly points that out?
When I wrote this monster list last month on new shows releasing in 2015, Crazy Ex-Girlfriend looked incredibly unappealing. It sounded like an insult to women. It's the kind of thing you know you'd feel bad recommending to friends or admitting you watch.
And it's possibly the worst title so far since Selfie.
What made it look even more unappetising is the fact that the show is a musical - something you don't mind in an hour-and-half long Disney film, but would probably find asinine week after week.
I watched episode one and I'm here to admit: I was wrong.
Addressing the pretzel in the room
The show's brilliance is the darkness that undercuts it.
Written by Rachel Bloom (creator and lead actor) and Aline Brosh McKenna (The Devil Wears Prada), the titular crazy ex is Rebecca Bunch - a really miserable-but-successful lawyer in New York.
We first meet her in 2005, at a summer theatre programme, desperately in love with boyfriend Josh Chan (Vincent Rodriguez III). Josh breaks up with her shortly afterward, noting not incorrectly that Rebecca is "really dramatic and weird".
This breakup irrevocably alters Rebecca's life.
She quits acting and becomes a lawyer. When the show picks up in the present, she is a very successful associate on the verge of making partner. But she's miserable. Her existence so far has been programmed by insistent phone calls from her godawful mom. Then she starts noticing a butter ad with the slogan: "When was the last time you were truly happy?"
A chance encounter with Josh causes her to reconsider her whole life. In short order, she quits her job and breaks out into joyous song as she picks up her whole life and moves out to West Covina, California - "two hours from the beach, four in traffic" - because "that's where Josh is".
This is the part where the song launches into full-scale musical production - ending with Rebecca being raised up on a giant pretzel.
There's another musical performance that is actually worth a watch so I won't launch into a description. Check it out here:
It's important to note that - despite my brain continuing to tell me otherwise - the show's title is not MY Crazy Ex-Girlfriend. This is not about Josh. Josh is a symbol.
Most importantly, it's the female characters who control the 'crazy' narrative - not the men who surround them. And that makes all the difference.
At no point during the pilot does anyone in Rebecca's life call her crazy. In fact, the only time the label comes up is when she's insisting that she's not crazy, mostly to herself. When she finally breaks down about her real reasons for coming to West Covina when confronted by her new coworker Paula, it's Rebecca who berates herself with the crazy trope: "Oh my god, I'm crazy," she says in horror. "I'm crazy and I'm irrational and I'm everything my mother said."
"We want women to identify with this," Bloom said in an interview. "We want it to start a conversation with what the word crazy even means."
This still is definitely one of the weirdest shows to come out this year, so we'll see how it goes along. In the meanwhile, kudos to The CW for creating one more show with a strong female lead after Jane the Virgin and iZombie.