2 million dollars & a film deal: Garth Hallberg is the unknown author you need to read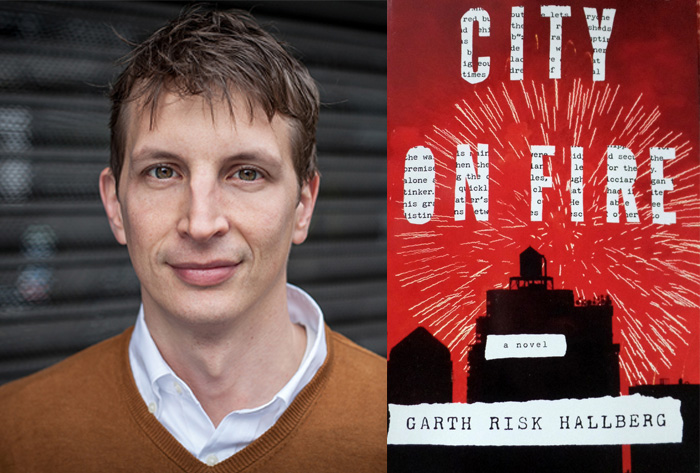 In 2013, an aspiring novelist sent a thousand page manuscript to 14 editors. Twelve editors wanted it. Seven publication houses bid over $1 million for the book.
Knopf, the publishing house with Haruki Murakami and Orhan Pamuk on its roster, won.
And Garth Risk Hallberg had a contract for $2 million for his novel, City of Fire, when he had never written a book before. 17 countries subsequently bought the rights for the book.
In case you're not already impressed, let's put this number into perspective. Vikram Seth's A Suitable Girl received $1.7 million two decades after the spectacular success of A Suitable Boy.
But this was just the beginning.
Scott Rudin, a Hollywood producer credited with producing No Country for Old Men and The Girl with the Dragon Tattoo, optioned the rights for the film the day after receiving the manuscript. He paid an undisclosed amount in six figures for it.
Six thousand and five hundred advance copies were distributed in the run up to the book release. In most parts of the world, the benchmark for a bestseller is the sale of five thousand copies. This means that City on Fire was a bestseller, at least in readership terms, even before it was released.
The Big Rotten Apple
The book begins on New Year's Eve 1976 in New York city. But this isn't the New York of Woody Allen's imagination. This is the bankrupt, spray-painted, crime-infested New York of the 70s. It more closely resembles Gotham.
This is the New York that had 6,00,000 unemployed people. One out of every seven New Yorkers was living on welfare. A city of drugs, abandoned buildings, arson and muggings. Where a car parked on a street would have its radio stolen.
A New York city that had to be bailed out by the Congress because it was bankrupt. At a time when the Dow Jones lost half its value (1972-1975), when the price of oil quadrupled, and when the Ramones gigged at local bars for the entry-fee of one dollar.
This is the New York city of New Wave musicians, punk rockers and avant-garde writers, a few years before they were hit by the AIDS epidemic. And it is in this New York that the novel begins. (You can read up about the economic crisis of the 70's here)
With a likely cast.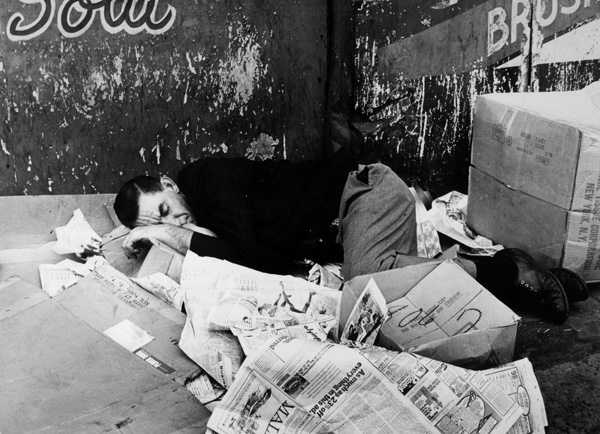 There's an African-American gay novelist and his boyfriend, plus a heroin-addicted heir. The sister is married to a trader on Wall Street. There's a hardboiled detective on crutches, a punk-rocker anarchist in a band called Ex-Nihilo with the stage-name Nicky Chaos.
(Nicky Chaos quotes Nietzsche and frequently makes bets about whether the increasing economic depression will cause class-warfare or hasten development.)
A murder of a young girl in Central Park brings this assorted cast together.
And then the 1977 blackout of NYC happens.
One in which the entire city, with the exception of a few parts of Queens, was left without electricity. There was rampant looting and arson. One thousand serious fires broke out in the 25 hours that NYC went without electricity. One thousand and five hundred businesses were looted or set on fire. Three thousand and seven hundred people were arrested.
Many of the instances of arson were in fact landlords burning their old buildings for insurance. This left much distressed property for optimistic businessmen to snap up. And it was on the ashes of this that present-day New York was built.
The NYC Blackout of July 13 1977 features in the climactic end of the novel. Set amid the madness, anarchy and rage, the book reaches its fitting conclusion.
The Blackout itself was one of the most fascinating things to happen to New York, and you can watch a gripping documentary on it here:
This is a New York that hasn't been written about as richly before. With such few pickings available documenting those times, City on Fire was always destined for success.
Middle Name Risk
Hallberg's middle name is literally Risk. And at 974 pages long in its published version, his debut was inarguably one too.
To say it's paid off lavishly is too pithy. Because whether the book can stand up to its hype remains to be seen. It released worldwide only this month.
It begins with a bang. The start, one hundred and thirty-one pages long, sets the pace, establishes the characters, lays out the settings, and creates suspense. It ensures that you know that you're in for a feast of Chinatown whodunits.
And over the course of six 'interludes', ninety-four chapters, a prologue and a postscript, this knotty, gritty, thick-with-human-interwebs, wrought-with-historical-significance murder mystery unfolds.
It's said to be influenced greatly by television. The writer himself, who spent nine years on the book, calls it a "super collision" of influences. He acknowledges that it derives greatly from The Wire. But you'll find some Breaking Bad, Six Feet Under and Mad Men too.
To begin, there's a cast of heterogeneous characters with very little in common, and with no compelling reason for their lives to intersect. They play bits in another's story. Till a climactic turn of events renders side-characters as main players. Each becomes deserving of more in-depth treatment later.
This is the HBO series format. And the episodic nature of the book lends itself very well to it. In fact, it has an added advantage.
House of Cards needs Frank Underwood to break the fourth wall in order to reveal what he's thinking. In the Sopranos, Tony frequents the psychiatrist to give the audience a peek into his consciousness. In City on Fire, the author can simply switch narrators. And with ninety-four chapters at his disposal, he can do this ninety-four times.
The Nay Sayers
The book has been dismissed for being "machine-tabled for maximum market impact." Some reviewers claim it was written more for editors, less for the audience. Others have said that if it is adapted for film, it won't need a script. Not even a designer.
This could be both because of its influences (TV being a big one) and because of the richness of detailing and research.
Whether it is both, or neither, a great feat of historical fiction, or a self-indulgent product of market hype, we will know soon enough. And will ensure you do too.
Watch this space for a review next week.
Also Read: