There is a new country taking animation by storm, and it is an unlikely one: Pakistan
As an American with Indian roots in Maharashtra, I'd never given Pakistan, let alone Pakistani film and television, much thought. Like most Indians and Americans, when I did encounter a Pakistani TV series or movie, my eyes glazed over. 
The TV series were largely repetitive and cheesy. The films, primarily Bollywood knock offs. 
But to my surprise and delight, there was a different genre that was thriving. Because when it came to a younger audience, there was amazing stuff going on. 
I became enthralled by the young school teacher Jiya who dons the burqa to fight for justice and peace in Hawalpur in The Burqa Avenger, and by the three precocious children fighting evil forces in 3 Bahadur, and by the uncompromising beauty and detail of the upcoming film, The Glassworker. 
What they have in common? They're all animated, and they're all done in Pakistan. And not only are they incredibly entertaining, they're giving new life to the tired face of Pakistani film and television.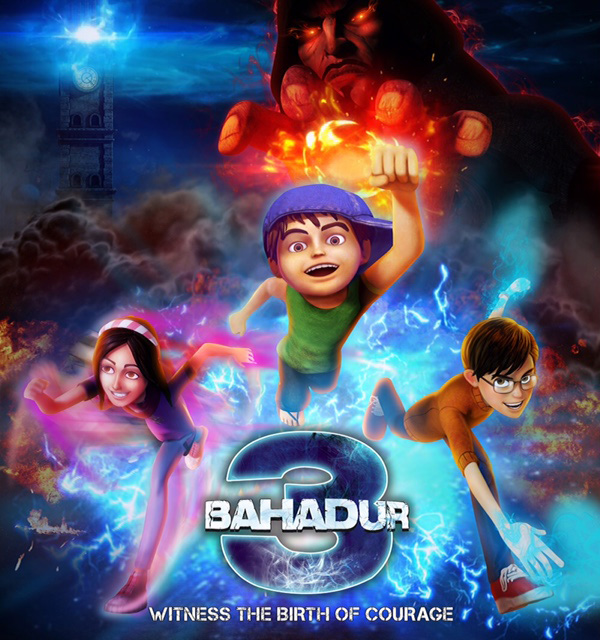 While anime is a favourite Japan export, Pakistan is making inroads there too. Releasing soon is the country's first completely hand-drawn anime film, The Glassworker, the brainchild of musician, director, artist, and Global Ted Fellow Usman Riaz, and being created by Mano Studios in Karachi. 
A coming of age tale about a young boy named Vincent, The Glassworker traces his story as he learns the magical art of glassblowing from his father in their glass shop. As he grows older he begins to fall in love with a frequent visitor to the shop - a young girl named Alliz. 
Interestingly, the film began life as a Kickstarter project; Mano Studios hit their first goal of $50,000 in just 16 days! They're now up to over $103,000 and counting. 
If the storytelling is inventive, equally so is the score - also written by Riaz - with compositions featuring the piano, strings and glockenspiel to evoke the fragile nature of glass. 
At a time when CGI animation is everywhere, the beauty and intricate skill of this handrawn film promises to put Pakistani anime on the map.
And an unforgettable feature
Between picking up her two Best Documentary Oscars and fighting for social justice in her home country, filmmaker Sharmeen Obaid Chinoy managed to find time to create another talking-point - the full-length animated film 3 Bahadur. 
The film is set in a fictional town and follows three 11-year-olds, each of whom receive special powers in order to fight the evil forces trying to destroy their families and way of life. Released by Waadi Animations only months after the Peshawar school massacre, this film serves not only as an example of state of the art 3D animation, but as inspiration for the courage and resilience of Pakistan's youth. With its critical praise and Rs 6.75 crore box office collection, a sequel is planned for December 2016.
And having made its way to from Pakistan to India is The Burqa Avenger, an animated TV series which follows schoolteacher Jiya as she dons the burqa at night and fights crime and terrorism in the fictional Hawalpur. Taking a fresh look at how females are portrayed in cartoons, Jiya is in no way a typical damsel in distress.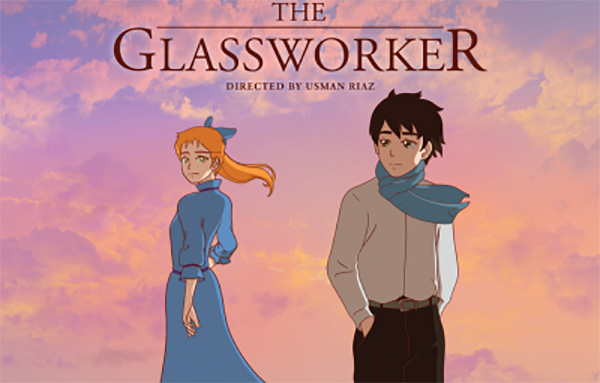 The show has received critical praise, including a Peabody Award, for tackling the issues of promoting women's education, protecting of polio vaccination health workers, and defending women's rights, in a manner that appealing to youngsters. Although there was initial criticism for the use of the burqa, its clever use is subversive and counters the traditional understanding of the burqa as a symbol of oppression and transforms it into a symbol of female empowerment. Now in its fourth season, the show has crossed borders and is entertaining kids in India on ZeeQ.
And that's really the big deal about Pakistani animation. Steeped in local cultural references - but with techniques and skills at home anywhere in the world. A genre that completely blows the lid off the stereotype image of Pakistani film and television.
Edited by Payal Puri
More in Catch:
"When you get flak even for dying, what hope of living?": a suicide survivor's searing story
The Jungle Book review: a dark return to childhood wonder
SunEdison and SkyPower: How India's solar dream is becoming unviable
Need to store 455 billion gigs of data? All it takes is a gram of DNA