The tabla of dissent falls silent. RIP Lacchu Maharaj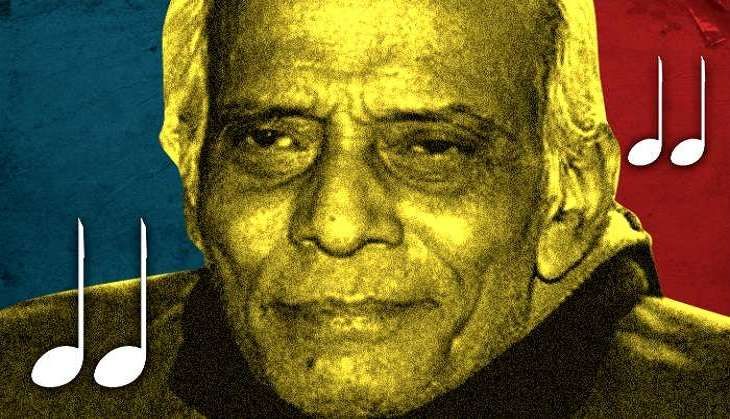 Varanasi's Dal Mandi locality. A noisy market teeming with people. Incessant calls from hawkers and urchins. And amid all this chaos, the masterful beat of the table piercing through from the second floor of a nondescript house, on the same street where the mystic Kabir once stood offering to burn his own house.
No matter how popular he became as a proponent of the tabla, this remained Lacchu Maharaj's address all his life, till he finally left for his heavenly abode on Thursday, 28 July 2016.
One of the leading lights of tabla around the world, Lacchu Maharaj was also known for being the son-in-law of famous Kathak dancer Lacchu Maharaj, and the uncle of Bollywood actor Govinda.
Opposing Emergency through tabla
There were many facets to Lacchu Maharaj's personality: stubborn, arrogant, bohemian, revolutionary. Perhaps this latter facet led the powers-that-be to imprison him during the Emergency with socialist stalwarts like George Fernandes, Debabrata Majumdar and Markandey.
In jail, the monotony was often broken by the maestro's tabla.
As socialist Narendra Neerav recalls: "He was not merely entertaining his fellow prisoners, but opposing the Emergency through his art."
Famous theatre artist and poet Vyomesh Shukla says: "The tact of viewing disagreement solely from an artistic point of view has died with Lacchu Maharaj. He never accepted the dominance of one particular style in the art of tabla playing."
Known to never kowtow
The maestro largely remained outside the 'elite' circle of artists, with very few coveted awards to his name. However, Lacchu Maharaj cared little for such accolades. Sitting in front of the pictures of his ancestors - wearing a red gamchha and a janeu (sacred Hindu thread), Lacchu Maharaj's daily riyaz would begin at 10 am and continue till 6 pm.
Locals say meeting him was no less difficult than seeking an appointment from a political leader.
"Lacchu Maharaj's obstinacy deprived him of many opportunities. The stories of his carefree attitude overshadowed his achievements," Shukla adds.
There are several anecdotes about Lacchu Maharaj's love for the tabla. Once, he was invited for a concert to All India Radio. However, Lacchu Maharaj refused to play at the last moment as the station director arrived five minutes late.
On another occasion, he was playing at the world famous Sankat Mochan Sangeet Samaroh. The tabla broke during the performance. Miffed at the delay in arranging for a new tabla, the maestro left the concert midway.
Dal Mandi, known in the past for its dancing courtesans, waited eagerly for this wizard of tabla to step out of his house.
According to Shukla: "Most people belonging to the family of a tawayaf (courtesan) feel ashamed of their background, even if they are great achievers. But Lacchu Maharaj was never apologetic about it."
The end of dissent
Lacchu Maharaj's demise is the end of the voice of dissent in the world of music. He was one of those few musicians who never sought favours from the powers-that-be. His rivalry with Pandit Kishan Maharaj, another famous tabla player, is a thing of folklore now.
Despite these eccentricities, nobody can deny Lacchu Maharaj his place among the greatest tabla players of all times.
Life in Dal Mandi will go on. But the residents will miss the constant presence of the beat in their lives, coming from the masterful old man who would walk eight kilometres from Ganga Ghat to Dal Mandi every day.
Translated by Deepak Sharma, edited by Shreyas Sharma
More in Catch
End of an era: Author, social activist Mahasweta Devi is no more
The dot is in the heavens now: Rest in peace, SH Raza
RIP Mudrarakshas: the Hindi playwright who refused to take up a job