The Revenant review: Inarritu's vision of survival is a brutal punch to the gut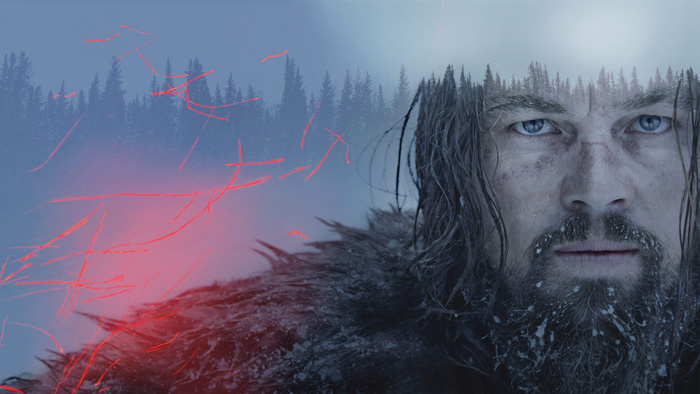 This is, by far in recent memory, one of the most visually stunning movies to have released.
But whether it's the "best film of the year" is quite debatable. But it could certainly take the prize for being the "most gruelling," or "most brutal" movie of the year.
Now for the big question: Will Alejandro Gonzalez Inarritu's The Revenant be anointed Best Picture in two day at the Oscars, a year after the same honour was bestowed on his film Birdman?
Also read -Gods of Egypt review: a laughable movie that's ridiculously watchable
It may sound blasphemous to many of you, but after watching it I hope not. But it probably will.
That's because it's vastly inferior to The Big Short, The Martian, Spotlight, Bridge of Spies and Room. At least when it comes to the script and its characters.
And i find it impossible to believe that anyone, anyone at all, after watching both The Revenant and Mad Max: Fury Road, can actually claim that the former is the superior. Fury Road is a masterpiece - proven by how audiences can't get enough it - they're watching it over and over again. Shouldn't that be the mark of a Best Picture film?
A basic betrayal-and-revenge story
Director Alejandro Gonzalez Inarritu and co-writer Mark L Smith based the screenplay on Michael Punke's The Revenant - a novel inspired by the life of frontiersman Hugh Glass.
Leonardo DiCaprio plays Glass, a hired guide helping a large band of fur trappers navigate the wilds of the Americas in the early 1800s.
After a false calm, The Revenant's proper opening scene is a show-stopping massacre at the fur-trapper's campsite when the company is brutally attacked by haunting party of Arikara Native Americans.
The next major scene - the movie's main incident (at least script-wise) - gives us Glass's near-demise at the paws of a wild bear who believes him to be a threat to her cubs.
The attack lasts for what feels like an eternity, with Glass's screams matching the protective bear's growls beat for beat. (The scene is one of horrifyingly primal violence during which I clenched my hands so hard, wishing I could look away without really managing to).
Young Jim Bridger (Will Poulter) and John Fitzgerald, played by a mumbling Tom Hardy, are left to take care of him with the promise of extra pay. They're supposed to help Glass's son Hawk (Forrest Goodluck) to help give his father a proper burial if and when the legendary frontiersman died.
However, Fitzgerald, afraid of the Arikara, betrays his oath and abandons Glass half-buried in the frozen ground after killing Hawk.
But Glass doesn't die. He claws his way out of the grave, and drags himself - wounds and all - through all the savage terrain, with the murderous Arikara on his heels. His goal: to head back to the outpost to find Fitzgerald to show him what it actually takes to bury a dead man.
Gruelling to watch, gruelling to make
A still from the first bloodbath
For DiCaprio, it's one of the most brutally exhausting performances of all time. He's tossed about, he drags his body on horrific terrain, across rivers. He even sleep in a horse carcass so that he can find some warmth. Hell, in a scene reminiscent of Gollum, he even sinks his teeth into a fish he catches straight out of the water.
Some might argue this is over-the-top filmmaking, that Inarritu and DiCaprio are going big for Oscar's sake, confusing blood and sweat for art and performance. But if neither gets it in their categories, extraordinary Mexican cinematographer Emmanuel Lubezki is 100% poised to make history by winning his third straight Oscar for this film (after Gravity and Birdman), and that honour would be deserved.
For DiCaprio, it's one of the most brutally exhausting performances of all time
The immensity of Glass's journey, both physical and psychological, is perfectly encapsulated at one point as the camera pans above a black dot limping in the snow, surrounded by miles and miles of black and white mountains.
In fact, the film was shot in three different countries (the US, Canada, and Argentina) amid unforgiving weather conditions - to accommodate its director's insistence on using only natural light sources (which Lubezki uses stunningly).
All through, very little time is wasted on talk and the film is at it's best when Inarritu lets Lubezki's images and Ryuichi Sakamoto's eerie score speak for him.
On the performance front, as good as DiCaprio is at tapping directly in to Glass's anger, Tom Hardy is that much better as Fitzgerald. (Of all the characters, Hardy has more to play with in terms of script).
The most impressive part of his performance is that Tom Hardy has played this persona many times on screen - the arrogant, boastful and physically imposing man, yet it feels fresh. He's already had a great year with Fury Road and his double-role in Legend, and he doesn't disappoint here at all.
The verdict
The Revenant isn't be for everyone. Many of you will be squeamish in so many parts.
And even though it's technically impressive - filled with breathtaking cinematography and those long-staged shots Inarritu chases - the film is kinda short on dialogue (big on grunts) and pretty thin on characterisation while being unapologetically cruel and startlingly realistic with its violence.
RATING: 3.5 out of 5
More in Catch -Spotlight review: a must see hard-hitting newsroom drama
Pride & Prejudice & Zombies: the zom-com is exactly what it sets out to be
How to Be Single review: funny, enjoyable and messy in an all too real way