The film Terrence Malick spent 30 years on: Voyage of Time gets a release date
Asad Ali
| Updated on: 10 February 2017, 1:49 IST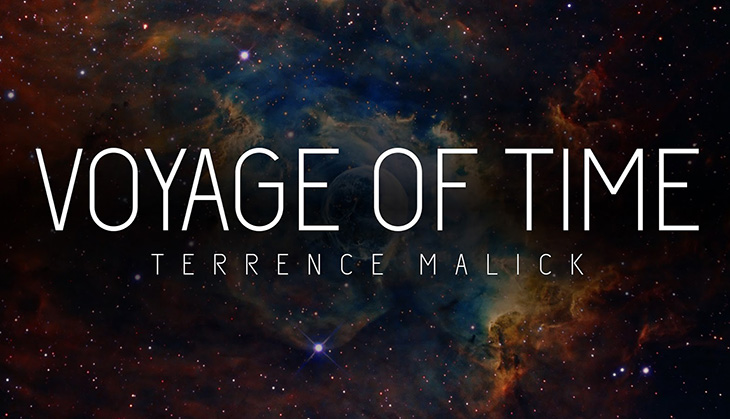 If you're a film buff, it's arguably one of the biggest news developments for 2016. Terrence Malick's oft-discussed documentary Voyage of Time finally has a release date.
Why is that such a big deal? In part because of the man, in part because of the scope of the project. Malick has a bit of a cult following - his career spans almost four decades, and he's spent close to 30 years on this particular production.
That's right, 30 years.
And yet, that's not entirely unexpected from a director who's known to be a bit of a maverick, as well as elusive and media-shy.
That he takes time over his work is not exactly new.
Malick made his debut feature in 1973 and his second film came out after five years. After that, he went on a 20-year hiatus, practically disappearing from the public eye. So secretive is he that even Wikipedia, under Personal Life, states: "As of at least 2011, Malick resides in Austin, Texas."
Voyage of Time, Malick's magnum opus if you will, has its roots in another project - called Q. It was something Malick proposed way back in the '70s, and even got a nod from Paramount for finance to the tune of $1 million.
Except no actual film materialised; Malick supposedly kept shooting footage for it in between other projects.
He may have gone slow but he sure didn't give the project up; international sales company Wild Bunch describes the finally upcoming film as: "A celebration of the earth, displaying the whole of time, from the birth of the universe to its final collapse. This film examines all that went to prepare the miracle that stands before us now. Science and spirit, birth and death, the grand cosmos and the minute life systems of our planet - all come together in Malick's most ambitious film to date."
According to an IMAX press statement, October 7 will be when Voyage of Time releases. Ennio Morricone, who just won the Oscar for Best Original Score (for The Hateful Eight) this year is composing music for the film.
But while October 7 is a release date, it's not the only one for the film; nothing as mundane as a single release for Malick's three-decade ambition. This first is a 40-minute IMAX-only version narrated by Brad Pitt. Later, there will be a second, full length 35mm format of the same feature, with narration by Cate Blanchett. That version doesn't have a release date yet.
Fans aren't complaining though, because it's still something. But if October seems too far away, here's five of Malick's signature films to pass the time with till the big reveal:
Badlands (1973)
Malick's debut feature was an American crime-drama starring Martin Sheen and Sissy Spacek in lead roles. The film was loosely based on the real-life duo Charles Starkweather and his girlfriend, Caril Ann Fugate, circa 1958 - both of whom went on an actual killing spree during that time across the country.
Days of Heaven (1978)
A full blown drama both written and directed by Terrence Malick starring Richard Gere, Brooke Adams, Sam Shepard, and Linda Manz. The film is set against the backdrop of 1916 America where there's a conflict between landowners and migrants. Bill and Abby are the main characters - lovers - who work for a wealthy farmer. Bill hatches the plot of getting Abby to marry the dying farmer and inheriting the fortune.
The Thin Red Line (1998)
Malick's third film came after 20 years, but it proved worth the wait. The Thin Red Line will definitely make it to pretty much any list of best war films made in English. It featured actors Sean Penn, Jim Caviezel, Nick Nolte, Elias Koteas and Ben Chaplin. The film traced the experiences of the men of Charlie Company - American soldiers who seized the island of Guadalcanal from the Japanese in 1942-43.
The Tree of Life (2011)
Starring Brad Pitt, Sean Penn, and Jessica Chastain,
The Tree Of Life
was what one labels 'experimental drama'. It showcases the worldview of a middle-aged man as he reflects on memories of his life in 1950s Texas. It deals with concepts that pejoratively have come to define 'meaning of life' type films. This film certainly deals with all that, but does it really well and Pitt is excellent. If it helps, Roger Ebert voted it as one of the ten greatest films of all time.
To The Wonder (2012)
Some jokingly call it the first film Malick made which was set in a believable, contemporary setting throughout. It had some star names too - Ben Affleck, Olga Kurylenko, Rachel McAdams, and Javier Bardem in leading roles. The film is one of those achingly beautiful tales of love, marriage and faith where a young couple (Ben and Olga) fall in love, but after a while struggle to keep their relationship going. Neil (Ben's character) finds an old friend Jane (McAdams) and Marina (Olga's character) shares a comfortable equation with a Catholic priest (Bardem) who's having a crisis of faith.
Edited by Payal Puri
More in Catch:
Headless Women of Hollywood: posters tell an incredible tale of sexism
Stop watch: the movie Ambiance is so long that its trailer lasts over 7 hours