The Danish Girl review: a beautiful but bland biopic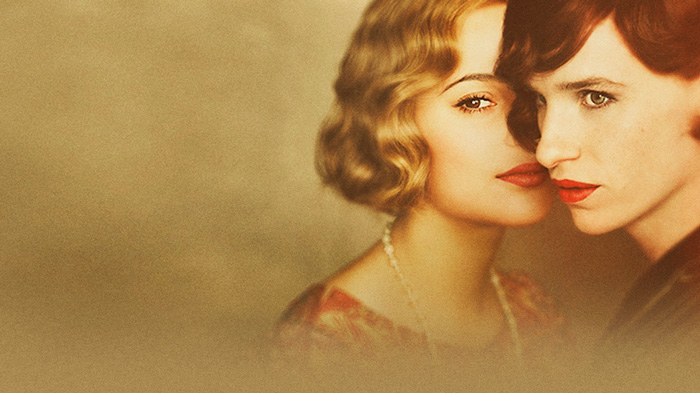 2015 was the year the word 'trans' truly entered our conversation in a forceful way.
In June, reality star Caitlyn Jenner hit the cover of Vanity Fair. Award-winning TV shows Transparent and Orange Is The New Black blazed a trail for trans characters in the US; in the UK, Boy Meets Girl broke new ground for the BBC.
And 2016 looks set to continue the streak, the latest offering coming from director Tom Hooper of The King's Speech and Les Miserables fame.
Also read -Netflix binge ahead: these 8 films are the Oscars Best Picture nominees
But The Danish Girl, an aggressively Oscar-baiting period drama, is a charming yet flat portrayal of Einar Wegener (Eddie Redmayne), a Danish artist who underwent the first sex re-assignment surgery to become Lili Elbe.
Opposite him (and arguably stealing the show) is Alicia Vikander (Ex Machina) as wife and fellow artist Gerda. Her love also undergoes a transformation as she helps Einar become Lili with a rare compassion.
In fact, it's Gerda who sets Einar off. When their prima ballerina pal Oola (Amber Heard) blows off a portrait sitting, Gerda asks Einar to slip on some stockings and high-heel shoes so she can do some work on the painting in the subject's absence. When he's holding Oola's dress against himself and wearing the hosiery is when something clicks inside of Einar. Oola, soon enough, laughingly dubs Einar's new female identity "Lili."
But The Danish Girl is just a little too glossy for the transformation of a man into a woman, something further underlined by Jeffrey Tambor's performance in Transparent where he transforms slowly from Mort Pfefferman to Maura Pfefferman.
The film plays more like an historical account, rather than an intimate, emotionally charged and passionate exercise - which it really could have been.
And which would be what the real Lili deserved.
The irony - which the movie doesn't do much with - is that Gerda's career took off once she started painting dark, erotic canvases of a mysterious redheaded woman. That the subject was her husband was a secret no-one knew till much later.
It's staid and it's safe drama at best - almost too refined for its own good.
Side notes
Despite the bland and thin script, the performances and production values make this film watchable.
Redmayne is fabulous as Einar/Lili, but on occasion throughout, it did seem like he was still channelling Stephen Hawking. He blinks a lot, just like he did in The Theory of Everything while playing the great scientist.
Not that that takes anything away from his performance.
But The Danish Girl is pretty much Vikander's movie. It's a soul-searing performance, where she's beautiful, emotional and accepting when the time calls for it.
Production-wise, it is splendid. Each frame is exquisite; loving attention has been paid to costume design.
FYI, the Indian censor board seems not to have bothered this one. You know what I mean.
The verdict
Chances are that The Danish Girl will win at least a few awards on the big night. Hooper puts the spotlight on Redmayne's abilities and Vikander's gorgeous acting and leaves it there, as if to say: "Resist this judges, I dare you."
(And as if on cue, this evening saw Redmayne nominated for an Oscar for best actor and Vikander got a supporting actor nomination).
But what's sad is that the film won't challenge the audience one bit. And just might send those insensitive to gender issues straight to sleep.
RATING: 3 out of 5
More in Catch -Why does 'awards season' always disappoint? A TV junkie's rant
Daddy's Home review: for a slapstick comedy, I only laughed thrice
Our Brand Is Crisis review: A battle of the spin doctors that isn't half bad