Am a better craftsman after 40 years of writing: Jeffrey Archer talks about storytelling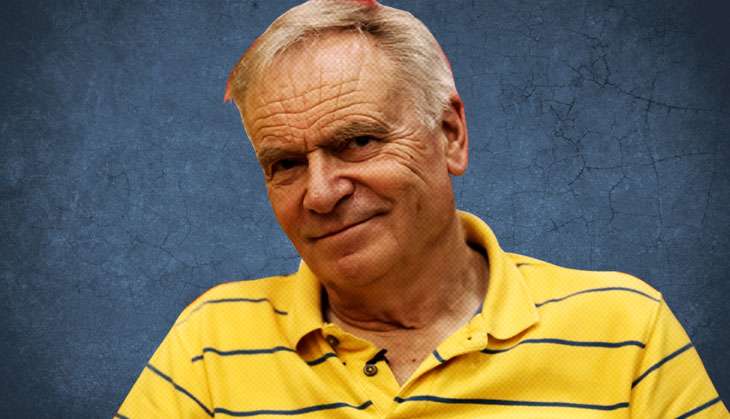 He started writing in 1974, when he was 34, almost 35 - Not a Penny More, Not a Penny Less. His first book sold just 3,000 copies and didn't do even a fraction as well as his other books eventually would. 40 years plus and counting - there isn't another author you could bank on to churn out one best seller after the other.
And there he was, Jeffery Archer, happy in his striped yellow polo shirt, ready to crack a joke or two - at your expense maybe.
To be very honest, the first book of Archer's that I fondly remember is the 12 Red Herrings. Hands down it is one of the best collection of short stories I have ever read. Post that while I flitted intermittently his books, for us bibliophiles, he has been one author you cannot strike off the list no matter what.
When you meet him, you'll know exactly why.
"Story telling is a strange gift. If I could tell you how to do it, anyone could do it. It's not like I am hiding it from you, really don't know!" he laughs as he spoke to the press and some fans on Monday evening at Gurgaon's Cyberhub.
Later in the evening, he took on a bigger crowd to answer questions and discuss his latest book This Was a Man - the last book of the Clifton Chronicles that began with Only Time Will Tell.
It's been seven books and the Clifton saga is now complete, but Archer has no plans to stop. A new book with 12 short stories is scheduled for next year.
Wonder how he manages to do this at this age, when we, can hardly pull off a full day at work without complaining about it? So here's how - "I wake up at 5:30am. I start work at 6..." he beams. Working in two-hour shifts, Archer says that he thinks three pages in advance always. And, he never reads a book when he is writing.
What about expert tips for writers to be? "Write about what you know, and the reader will feel at ease," says Archer.
It is exhausting to hear him speak about his routine, which he says works for him because of all the training he got as an athlete (which made me feel infinitely worse about myself, thankyouverymuch).
Speaking about his fan-base in India, Archer said, "You love story tellers out here and still respect authors." "Aspirational people read my books," he added explaining why his books work as well as they do here.
And then we finally got him to yourselves, and we went straight for the kill (I mean, literally, Archer would appreciate it) -
Jhinuk Sen (JS): We've heard about the Clifton Chronicles, but you have to tell us about starting to write at 34...