Teenage Mutant Ninja Turtles: Out of the Shadows review: marginally better than the first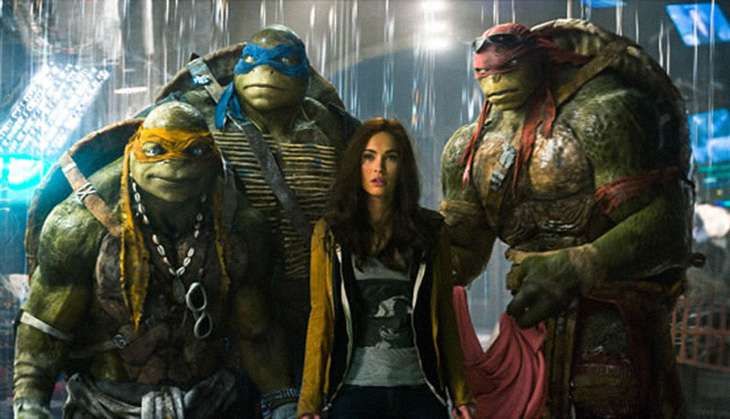 Most of us grew up with our eyes practically glued to the TV screen, watching Cartoon Network and Nickelodeon and their venerable offerings like the Power Rangers, Swat Cats and of course, Teenage Mutant Ninja Turtles.
So there's whole generation of us that would rush back after school only to be reunited with our green Ninjitsu-fighting reptilian humanoid friends on a daily basis. It's on that base of fan love that the TMNT big screen franchise has been built.
But in 2014, the first crack at bringing the turtles back into popular imagination failed spectacularly. It was a tacky movie that focused more on the annoying humans part of the story instead of the real heroes.
So what that film got wrong, is exactly what the latest installment gets right: with the spotlight back firmly on our pizza-eating heroes.
Challenges new and old
Directed by Dave Green, Out of the Shadows places our turtle warriors a year after the events of the first film, as they face a new challenge when Shredder escapes from custody and joins forces with Baxter Stockman (Tyler Perry), a mad scientist who plans to use a serum to take over the world.
Along for the ride are Bebop (Gary Anthony Williams) and Rocksteady (WWE's Sheamus), two dimwitted henchmen who provide plenty of muscle. Luckily, the turtles have their own allies in April O'Neil (Megan Fox), Vernon Fenwick (Will Arnett) and Casey Jones (Arrow's Stephen Amell), a hockey-masked vigilante.
What's worse, Shredder teams up with Commander Krang, a talking brain with tentacles voiced by Brad Garrett, and sets about opening a portal to Dimension X. Waiting on the other side is the warlord's ultimate weapon, the Technodrome, a giant LEGO Death Star that threatens to annihilate New York City.
Another addition to the cast this year is the fantastic Laura Linney as the cop boss lady, but she's forced into a stereotype character role that fits the script to a T. Which is a waste because Megan Fox still gets a gazillion close-ups, but we all know that that's because she can't act to save her life.
A nostalgic ride
Overall, the film does have some inconsistencies in the plot progression, but you still can't overlook the one feeling that trumps most feelings in this world: nostalgia.
There were a few things that didn't make sense: the minimal usage of Shredder, the re-casting of Megan Fox and the over use of producer Michael Bay's CGI tactics.
The verdict
There's no doubt that Teenage Mutant Ninja Turtles: Out of the Shadows is head-and-shell better than its predecessor.
So even though we're subjected to another "Oh god, annihilation is upon us; beginning with New York of course" ending, it's a good bit of silly fun.
RATING: 2.5 out of 5