See how Muslims around the world started the Ramzan fast
Sehar Qazi
| Updated on: 10 February 2017, 1:50 IST
The holy month of Ramzan began on Monday for most of the world's 1.2 billion Muslims. Observant Muslims around the world will be fasting during daylight hours for a month now. The fast emphasises on personal discipline and spirituality.
The word 'Ramzan', literally means 'scorching' in Arabic, marks the ninth month of the Islamic calendar. After the Quran was revealed to Prophet Muhammad in 610 CE on the occasion known as Laylat al-Qadr, frequently translated as 'the Night of Power', Ramzan was established as the holy month.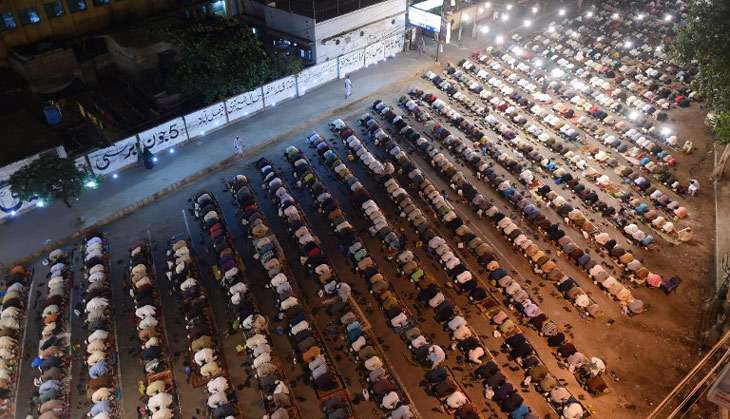 Karachi: Muslims perform a special 'Taraweeh' evening prayer on 7 June (AFP PHOTO/Asif Hassan)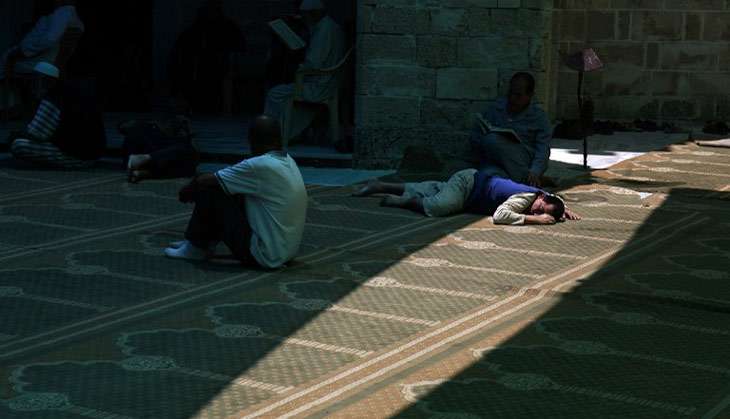 Gaza City: A Palestinian man sleeps at the al-Sayed Hashem mosque on 6 June - the first day of the month of Ramzan (AFP PHOTO/Mohammed Abed)
Fasting during Ramzan is one of the five pillars of Islam, along with the Muslim declaration of faith, daily prayers, charity and performing the Hajj pilgrimage to Mecca.
In most Middle Eastern countries the new moon of Ramzan was spotted on Sunday evening.
Countries like Indonesia, Singapore, Lebanon, Syria, Qatar, Kuwait, Jordan, Egypt, the United Arab Emirates, Saudi Arabia, Afghanistan and Palestinian territories begin fasting on Monday.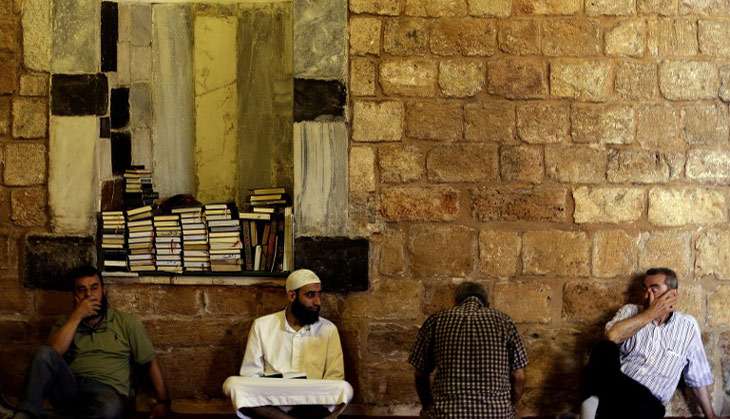 Tripoli: Lebanese Muslim men sit at the al-Mansouri Grand mosque in the northern port city on 6 June. (AFP PHOTO/Joseph Eid)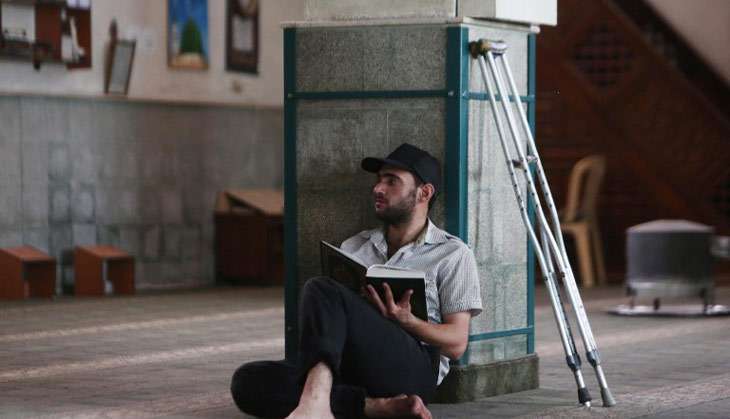 Damascus: A Syrian Muslim man reads the Koran at a mosque in Kafr Batna, in the rebel-held Eastern Ghouta area on 6 June (AFP PHOTO/Amer Almohibany)
The sighting of the new moon marks the beginning of the Muslim lunar month that varies between 29 and 30 days. The closure of Ramzan is marked by a religious celebration, Eid ul-Fitr, which takes place roughly 30 days after the beginning of the month.
In the month of Ramzan, Muslims also offer evening prayers known as 'taraweeh', while free time during the day is often spent reading the Quran and listening religious lectures.
Islamabad: The 'Taraweeh' evening prayer at the grand Faisal Mosque. (AFP PHOTO/Aamir Qureshi)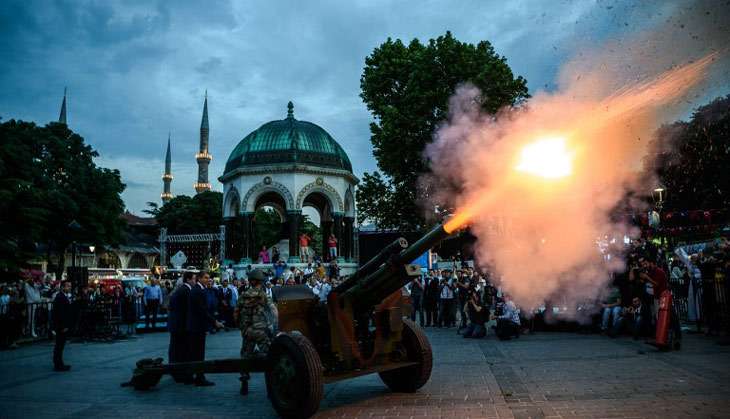 Istanbul: Turkish soldiers fire a military cannon to mark the fasting break time on 6 June at the Blue mosque square. (AFP PHOTO/Ozan Kose)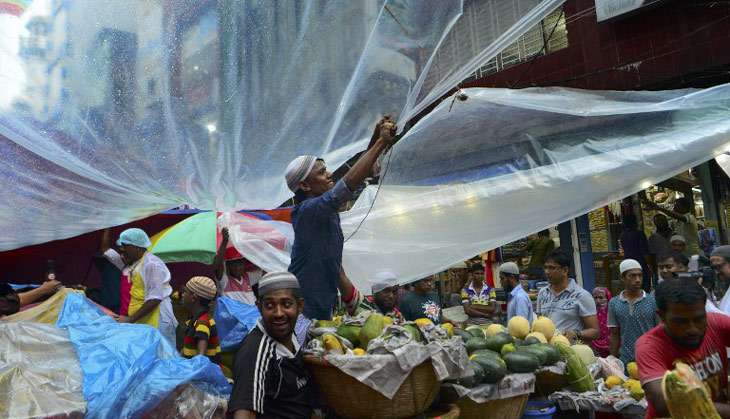 Dhaka, Bangladesh: Street vendors sell Iftar food at a traditional bazaar. (AFP PHOTO/STR)
Muslims get up early for suhoor, the first meal of the day eaten just before the sun rises. Friends and families also gather at the end of the day for iftaar, the breaking of the fast, just after the sun sets.
Many break their fast as the Prophet Muhammad did around 1,400 years ago with a sip of water and dates at sunset followed by prayers.
Edited by Jhinuk Sen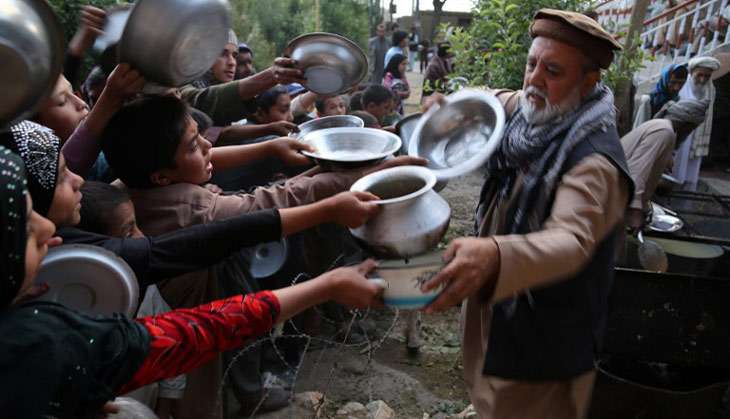 Ghazni province, Afghanistan: An Afghan man distributes food to the needy. (AFP PHOTO/Zakeria Hashimi)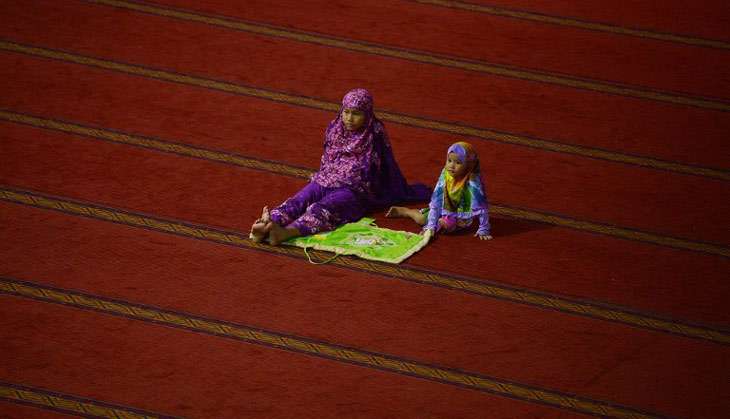 Jakarta: The Istiqlal grand mosque (AFP PHOTO/Adek Berry)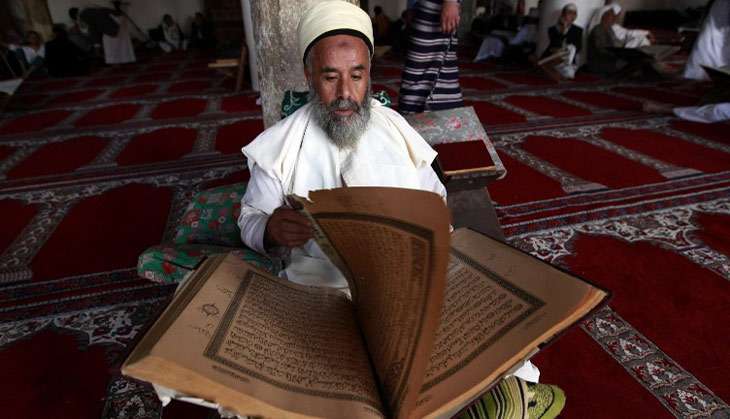 Sanaa, Yemen: AYemeni Muslim worshipper at the Great Mosque. (AFP PHOTO/Mohammed Huwais)
Jakarta, Indonesia: Girls read the Holy Quran at a Istiqlal Mosque. (Jefri Tarigan/Andalou Agency/Getty Images)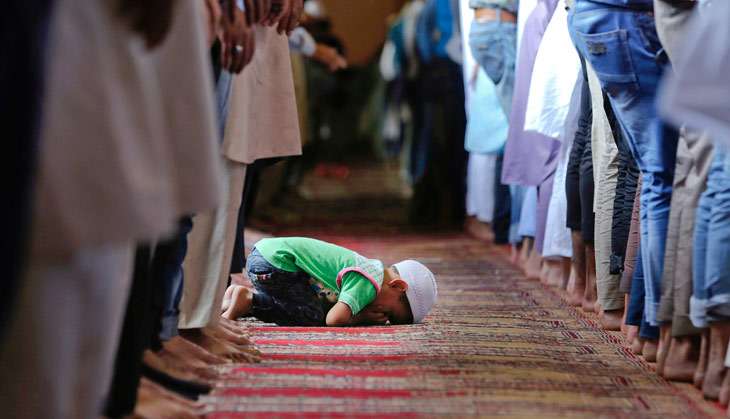 Srinagar: Kashmiri Muslims pray inside Jamia Masjid on 7 June. (Waseem Andrabi/Hindustan Times/Getty Images)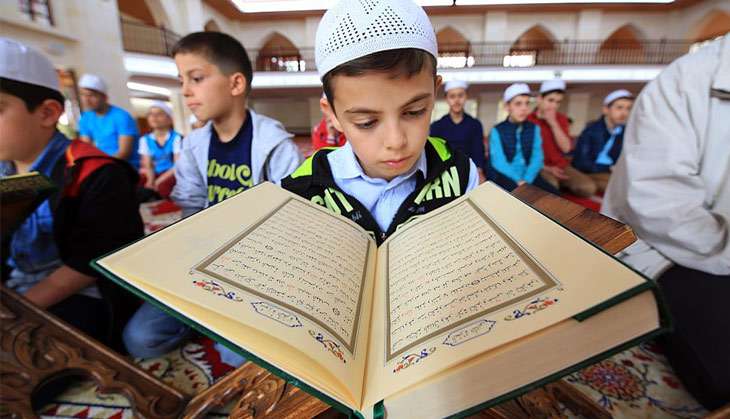 Malatya, Turkey: Children read the Quran at the Somuncu Baba Complex (Ayhan scen/Anadolu Agency/Getty Images)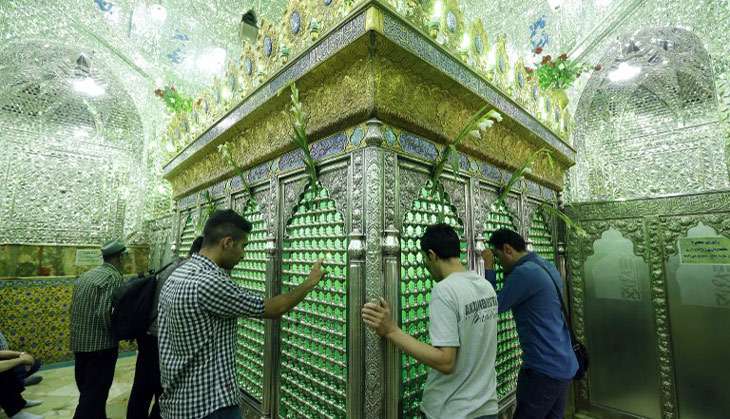 Tehran: Iranian men pray at the tomb of Emamzadeh Saleh at a mosque in Tajrish square on 7 June. (AFP PHOTO/Atta Kenare)