Room film review: a riveting tale of confinement, imagination and escape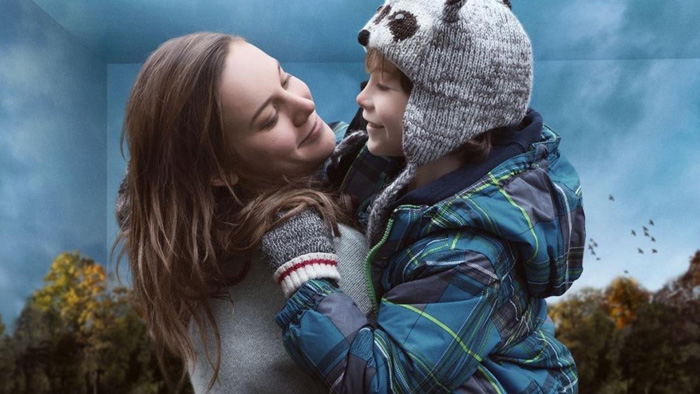 You don't have to be claustrophobic to be unsettled by Lenny Abrahamson's latest film. It's a tale of hope, love and survival where a significant part of the action occurs in a locked shed.
Said shed has been the home of Ma (Brie Larson) for seven years - that's how long she's been a captive of a man she only knows as Old Nick (Sean Bridgers).
Of those seven years, the last five have been spent raising Jack (Jacob Tremblay), a little boy for whom this single room represents the world in its entirety. To state the obvious, jack is Old Nick's son - a child born of rape. And possibly, Ma's only chance of salvation.
The story may sound outlandish but it's actually based on a novel written by Emma Donaghue. Her story is based on the Fritzl kidnapping case, where a woman was held captive for 24 years by her father and repeatedly raped by him to give him seven children.
Also read -Asterix and the Mansion of the Gods review: Captures the irreverent spirit of the books
An world inside four walls
Jack is routinely obliged to hide in Wardrobe to facilitate Old Nick's frequent visitations. So we, much like him, do not get to see the goings on and only hear them taking place from behind a partition.
Jack, of course, has no awareness that there is anything outside the room that he's spent every minute of his life in - and they call it 'Room'.
And in this space, every object, like Table, Toilet, Lamp, Spoon and Sink, is not just an everyday item, but a friend. But Ma is his closest friend of all, of course and it's surreal watching her attend to Jack's every need in the closed space: reading books to him, playing games, running him through a morning exercise routine, fixing a meal and giving him a bath. She even baked a cake for him to celebrate his fifth birthday.
Soon after this milestone, Ma finally decides that it's time to tell Jack the truth: that 7 years ago, she was kidnapped by Old Nick and imprisoned in Room. That two years later, Jack came along.
Surreal and riveting
Room is a movie of two halves - life in Room and life beyond it.
Larson gives a powerful performance, which has earned her a Golden Globe so far. She's afiercely watchful Ma, focused on her child.
A still from the film
Tremblay gives a naturalistic performance. He's quick and responsive - an eternal optimist in some ways. The emotional depth and maturity of his portrayal is jaw-dropping.
The cinematography also plays a huge role in frustrating viewers about the sense of space in the dingy dark room.
Also read -The Boy film review: Because evil dolls are people too!
The film is nominated for four Oscars, including Best Picture, Best Director and Best Actress for Larson - which she deserves to win.
Tremblay deserves a category of his own.
The verdict
Room may be a film about entrapment, but it's also one about liberation.
At one point Jack asks to be rid of the hair he's been growing since infancy. It's a transformative moment in a movie that you won't find easy to say goodbye to at all.
RATING: 4.25 out of 5
More in Catch - Alvin and the Chipmunks: The Road Chip review - good, harmless fun for the whole family
Joy film review: J-Law transcends the material in a messy biopic
The Hateful Eight review: classic Tarantino, but where's the new ground?