NSD's Theatre Olympics to focus on 'Beti Bachao, Beti Padhao', 'Swachh Bharat Abhiyan' schemes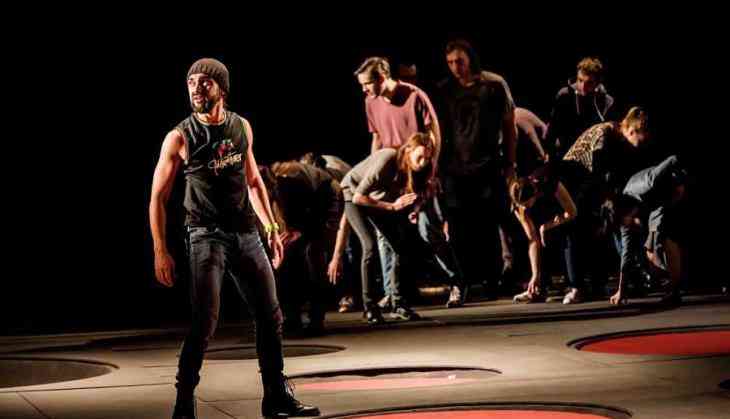 With the theme 'Flag of Friendship', the biggest international theatre the 8th edition of Theater Olympics, began today from Red Fort, Delhi. The country is hosting the festival for the first time which will include more than 400 theatre performances along with 250 other events.
The event is organised by the National School of Drama and is supported by the Ministry of Culture. The festival will open a grand ceremony today at 06.30pm at Red Fort, Delhi. This is a grand opportunity for India to host the largest theatre festival of the world and cultural strength on the global platform, says Dr. Mahesh Sharma.
Artists from across the world will showcase their talent and it will be displayed in various countries along with multi-lingual plays. The event will also cover the workshops, seminars, and discussions on social issues.
17 Indian cities with 450 plays, 600 ambience performances and 250 youth forum shows with participation of 25,000 artists from the globe. Are you ready?

#8thTheatreOlympics2018India pic.twitter.com/8o9NUTQcpZ

— 8th Theatre Olympics 2018 India (@8thTO2018India) February 16, 2018
The theme 'Flag of Friendship', aims to connect the border through art theater and bring talent from different cultures, opinions, and ideologies together. This is a huge leap towards that direction of putting Indian theatre on the world map, says Prof. Waman Kendre, Director, National School of Drama.
The festival intends to focus on the schemes launched by Prime Minister Narendra Modi for the public interest, like 'Beti Bachao, Beti Padhao' and 'Swachh Bharat Abhiyan'. A few workshops, seminars and discussions will be held on social issues which can bring a change to the society.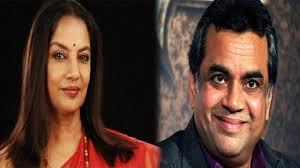 Actors Shabana Azmi and Paresh Rawal are expected to attend the event.
The festival will feature 600 theatrically ambient performances along with 250 Youth Forum Show, which will cover around 25,000 artists from all over the world making it the biggest theatre celebration. The programme will conclude on April 8, 2018, with a ceremony at Mumbai's 'Get Way of India'.
The various events will be organized in Delhi, Chennai, Bengaluru, Thiruvananthapuram, Bhubaneshwar, Ahmedabad, Bhopal, Kolkata, Chandigarh, Guwahati, Imphal, Jaipur, Jammu, Mumbai, Patna, and Varanasi. During this time, participants from 30 countries including Australia, the United Kingdom, the United States of America, Brazil, China, Bangladesh, France, Germany, Greece, Israel, Italy, Japan, Nepal, Russia, Sri Lanka along with South Korea will also be showcasing their talent.
Many Bollywood and theater and movie industry veterans like Shabana Azmi, Paresh Rawal, Manoj Joshi, Himani Shivpuri, Seema Biswas and Saurabh Shukla are expected to attend this 8th edition of Theater Olympics.
The first Theatre Olympics was held in Delphi, in 1995. Although it was established in Greece in 1993 and has traveled to various countries since. This is the first time that India will be hosting the prestigious multi-city, multi-production, starting from the capital city. The opening ceremony the festival is at 6.30 pm followed by Geet Rang (a collage of Indian Theatre Music).