Nothing Compares 2 U: Prince is no more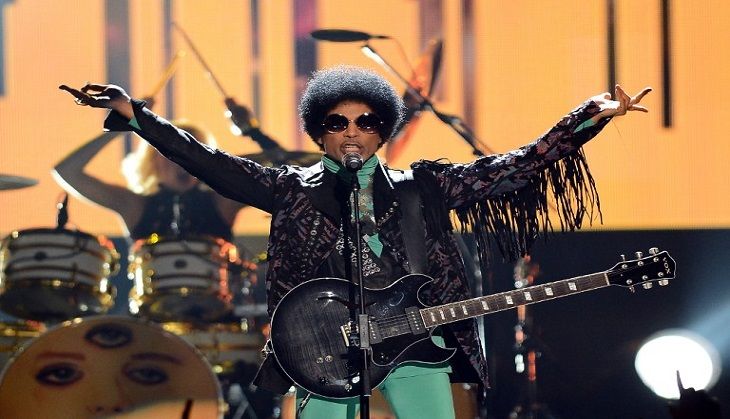 For anyone thinking that 2016 has been a grim year for your favourite musicians from decades gone by, today won't change your thinking. 
Prince Rogers Nelson, better known as Prince, is no more.
The musician, known for hits like When Doves Cry, Purple Rain and Kiss, was found dead at his Paisley Park recording studio in Chanhassen, Minnesota. The legendary artist had been unwell in recent times, with his plane even having to make an emergency landing so the singer could receive treatment for unspecified ailments.
Despite the health concerns Prince actually performed a concert the following day, even telling worried fans to "wait a few days before you waste any prayers." This show of strength though was evidently a mask of strength, hiding the singers failing health from the prying eyes of the world.
In fact, prior to his final concert appearance, Prince had already cancelled two shows. Sources close to the singer have revealed to media houses that the singer had been battling the flu. Just how the flu killed a man who seemed invincible to the wider world, God alone knows.
While rumours of his death had been swirling for a few hours, it was finally his publicist who confirmed the tragic news.
Here is the statement from Prince's publicist, confirming his death. pic.twitter.com/x0bRkdMVGs

— MJ Lee (@mj_lee) April 21, 2016
Prince shot to fame in 1982 with his album 1999, but that was only the start of the rollercoaster he was to take his fans on. Over the next few years he established as one of the most gifted musicians of his generation.
He didn't just sing like a dream, he was also a versatile musician par excellence. A god on the guitar. A virtuoso on the piano. He played the drums, bass and saxophone effortlessly. He mastered the synthesiser and various percussion instruments with ease.
He was so talented that myths started to form about him playing 27 different instruments. Prince never tried to distance himself from them, either because they were close to the truth or because he realised his persona was far greater than Prince the person was.
From churning out grammy-winning hits (seven of them), winning an Oscar for his score for Purple Rain (a movie based on him), and selling over 100 million records, he was a one-man musical army.
But behind all his brilliance, Prince was often in the news for his combative personality. He had constant clashes with the music industry like his name-change, going from Prince to The Love Symbol, in order to stick it to Warner Bros.
Even his fans weren't spared, receiving hundreds of copyright notices from the star. Considering the effort Prince went to have his image and music taken off of the public domain, it's truly a testament to his incredible body of work that he's as well known and beloved as he is today, even when he's no more.
He may have been christened 'Prince', but in the music world he was a king, and the world will never be the same. I'll leave you with a song he wrote for Sinead O'Connor: