Not the finest, but say hello to the first: Juggernaut's first story is here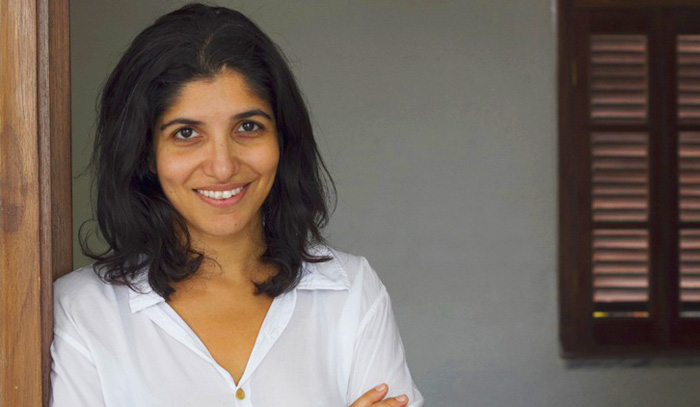 It's called The Keeper, by Sayantan Ghosh. It's mediocre story telling. But if you know of Juggernaut, the publishing house behind it, and what they're trying to do - odds are this is going to be the least of it.
Juggernaut is a new publishing house, a project by Chiki Sarkar and Durga Raghunath. Sarkar was publisher at Penguin Randomhouse India. Ragunath is a founder of Firstpost, who also led digital operations at Wall Street Journal and Mint in India. And a few months ago the two combined forces to bring us the first digital (Ragunath) publishing house (Sarkar) in India.
Also read: When Breath Becomes Air is unfinished. And the most important book this year
We've been looking forward to digital storytelling from Juggernaut for months. And on February 15th, they've released their first.
A short story in thirty tweets.
Here's a glimpse.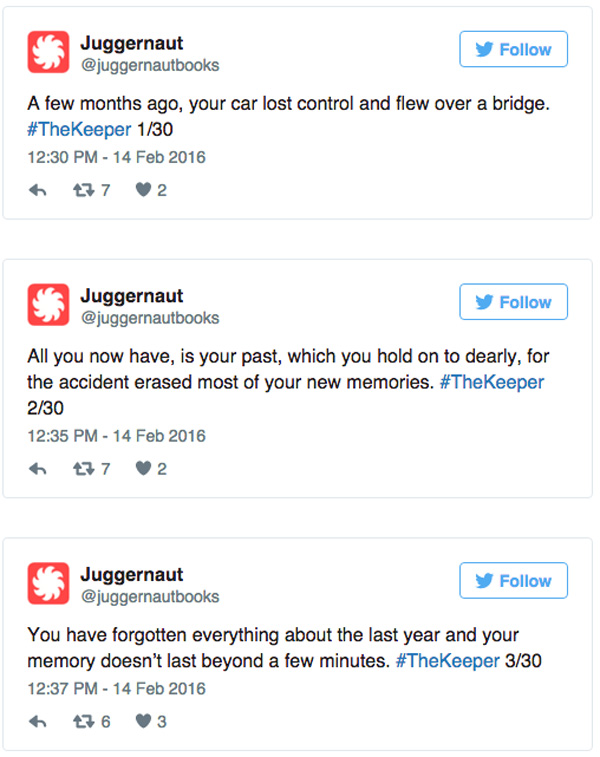 For the full story, click here.
It isn't glamorous literature. As evidenced, the story self-referentially apologises for being so mediocre. At its best, we suppose that it's sweet.
But it's started. And for all manner of readers - that's all the good news we need.
Edited by Payal Puri
More in Catch:
Can Punjab Congress crawl back to victory after Amarinder's full overhaul?
Feminist Fatale: an essential lesson in feminism from the Powerpuff Girls
Expect Congress to bounce back in Assam as BJP, AIUDF stay confused
It's not about him alone: How Kanhaiya's poor parents put things in perspective