Not a political comment: our new poetry series starts with Sonnet to an Asshole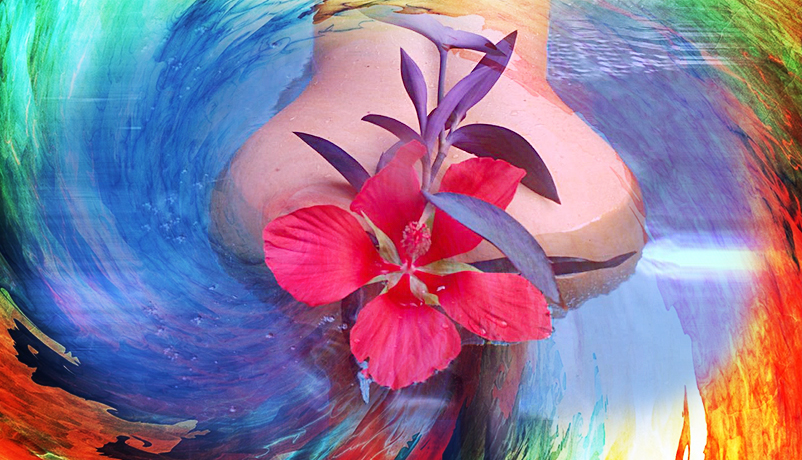 Starting this week, Catch is creating a curated space for poetry. If you love poetry, we hope you'll find new favourites here. If you think it isn't for you, we hope you'll find something here to change your mind.
An unlikely literary event happened sometime in the second half of the 19th century.
Two giants of French poetry - Arthur Rimbaud and Paul Verlaine - came together to write a poem, on a rather delicate subject.
One story behind the creation of this poem is that a French poet - Albert Merat - had published a book of sonnets called L'Idole, in which each poem was written in praise of a different part of his mistress' body.
But he made one omission which these two poets took upon themselves to rectify.
It wasn't meant to be taken seriously, but coming from their pens it couldn't be dismissed either. After all these two gentlemen, along with Mallarme and Baudelaire, would go on to become the pillars of modern French poetry.
Verlaine was by then an established figure in French letters, though some of his better work was yet to come. His peers and senior literary figures of the time such as Victor Hugo had accepted him as the 'Prince' of French poetry.
On the other hand was an absolutely mad young boy called Rimbaud who, with his obscene pranks and manic outbursts, should never have found a chair in Paris's literary circles.
Invited once to a poetry reading session, Rimbaud shouted Merde! (Shit) at the end of every line recited by every poet, one of whom he proceeded to stab with a small sword.
Another time he took to climbing the roof of Verlaine's house, where he stayed briefly as a guest, take off all his clothes and throw them on the street shouting obscenities at passers-by. Or use his excrement as a substitute for ink while writing his poems.
If that was all there was to him, he would have been long forgotten. But by age 17 he had composed his teenage masterpiece The Drunken Boat and, as happens with geniuses, his perversities came to be appreciated as the madness of a master poet, if only from a distance.
The Drunken Boat was in fact how Rimbaud made his debut - not just in Europe's literary circles but in Verlaine's life as well, changing it forever. 'Come, we are waiting for you eagerly' was the response he received when he sent his poem to Verlaine - already one of Paris' most famous poets - for appraisal.
Over time the two became lovers, and Verlaine left his home and his wife to roam around with the impetuous Rimbaud around several cities of Europe.
'Sonnet to an asshole' was written during one such spell of intimacy, for a journal called Zutistes (zut means 'damn').
The delicacy of Verlaine
'Dark and wrinkled like a violet carnation / It breathes, humbly lurking in moss.' This is the voice of Paul Verlaine - formal, tender, evocative and in absolute control. You're unlikely to look at a violet carnation the same way again. In fact I would suggest you keep an image of the flower in front of you while reading the poem; also hear recitations of the sonnet 'Sonnet du Trou du Cul' in French, some of which are available on YouTube.
You'll find a lot of such delicacy in Verlaine.
In Out Walking, for instance, he speaks of a bright dress that he and his partner are wearing, 'That floats lightly, with an excess/ Of nonchalance, a wing-like tremor.'
Or in 'Lassitude' which seems to have been written for Rimbaud, 'Put your brow to my brow, your hand on my hand/ Make me those promises you'll break by and by/Let's weep till the dawn, my little firebrand!'
And the drama of Rimbaud's
Many of Rimbaud's poems, on the other hand, read like fist fights, loaded with irreverence, which is the title of one of his poems actually. Its last stanza reads, 'My wisdom is held in as much contempt as chaos/What is my void, when compared to the stupefaction that/awaits you?'
Rimbaud abandoned writing by the age of 21. His entire poetic career was spread over just five years.
But in this brief creative outburst he inspired movements like Surrealism. Writers like TS Eliot and Hart Crane borrowed from him. He has been translated by Ezra Pound and John Ashbery, one of the greatest living English poets, who called the final installment of his prose-poetry 'Illuminations' one of the greatest poems ever written and said, "If we are absolutely modern-and we are-it's because Rimbaud commanded us to be."
He was a particular favourite of iconic American beat poet Allen Ginsberg. It was perhaps 'Sonnet to an Asshole' that gave Ginsberg the idea to compose his own thoughts on the subject. The 'Sphincter' he writes about is 'still rubbery muscular/ unashamed wide open for joy'
'But another 20 years who knows, old folks got troubles everywhere-- necks, prostates, stomachs, joints - Hope the old hole stays young till death, relax.'
And now finally to the poem itself. The quatrains (stanzas with four lines) are written by Verlaine, and the tercets (stanzas of three lines) by Rimbaud.
Sonnet to an Asshole
Dark and wrinkled like a violet carnation,
It breathes, humbly lurking in moss
Still moist from love following the sweet flight
Of white Buttocks to its rim's heart
Strands like milky tears were wept
Beneath the cruel wind driving them back,
Between little clots of reddish clay
Losing themselves in the beckoning slope.
My dream often mouthed its vent;
My soul, jealous of real coitus,
Made it a musky vessel for sobs and tears.
Swooning olive, tender flute, the tube
From which heavenly praline flows:
A womanly Canaan surrounded in moisture.
- From Wyatt Mason's translation of Complete Rimbaud.