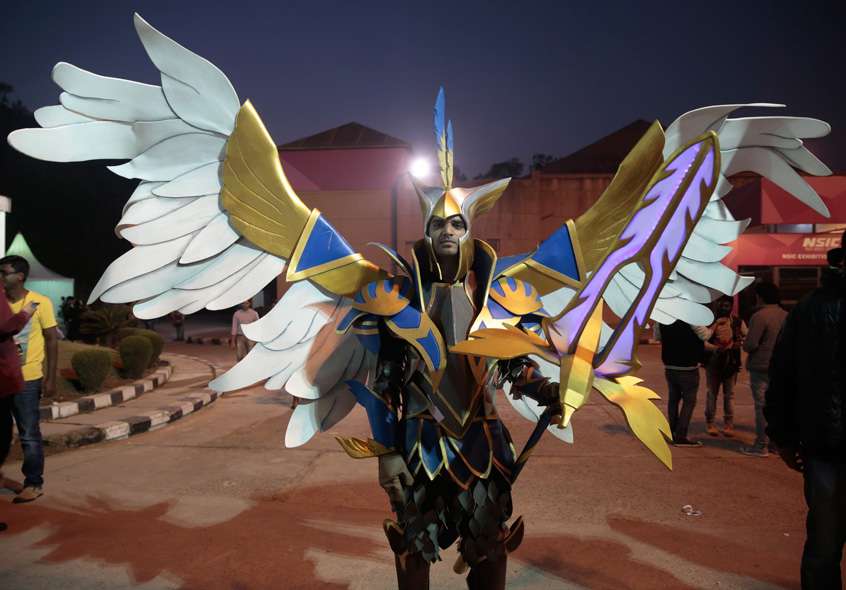 1/23
Comic Con's Delhi chapter saw some incredible costumes on cosplayers. Here's a look at the ones we thought were super cool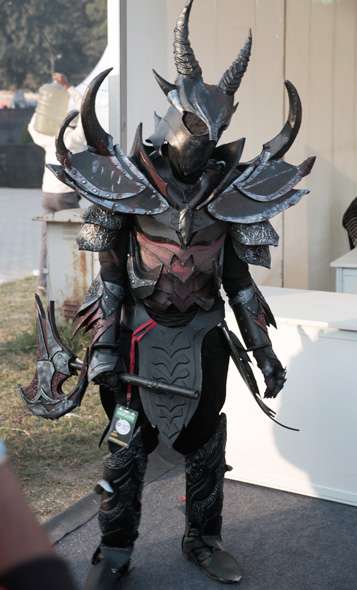 2/23
One of the cosplayers at Comic Con India's Delhi chapter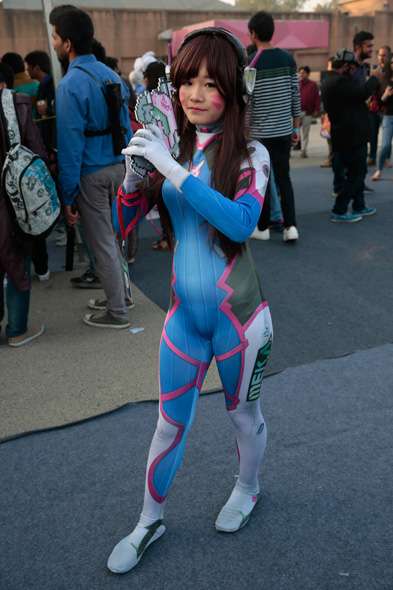 3/23
D.Va from Overwatch gives us a pose for the cameras
This is an advertisement.
To view next image, click on the next button.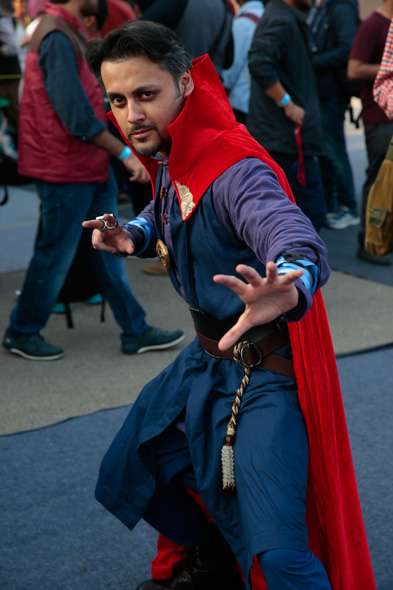 4/23
Comic Con Delhi gets its own version of Dr Strange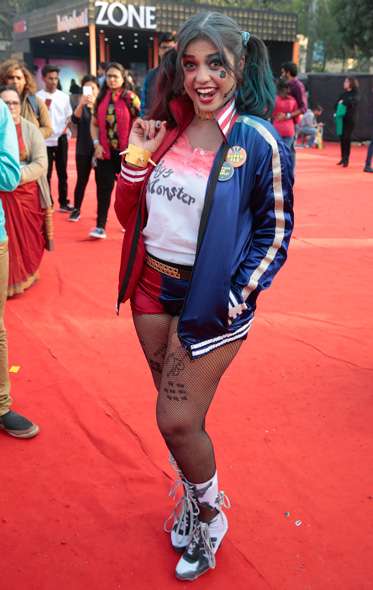 5/23
A very cool Harley Quinn spotted at Comic Con this year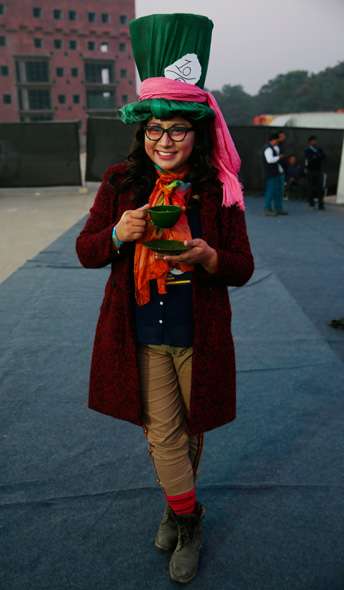 6/23
We are all mad in here! The Mad Hatter agrees
This is an advertisement.
To view next image, click on the next button.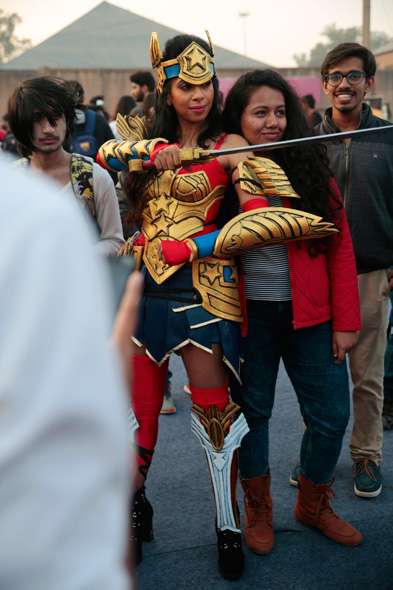 7/23
Wonder Woman ups the game at Comic Con Delhi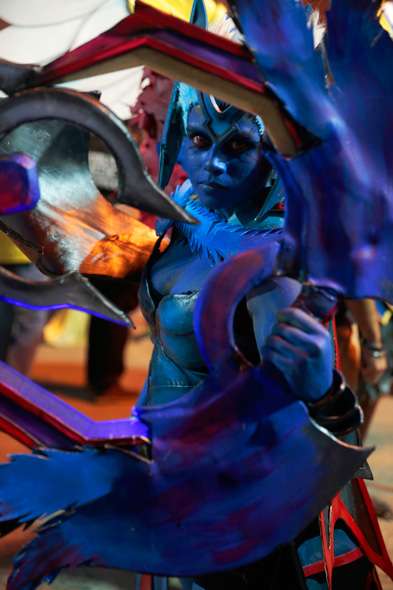 8/23
Hands down one of the best costumes we saw on cosplayers on the last day of Comic Con Delhi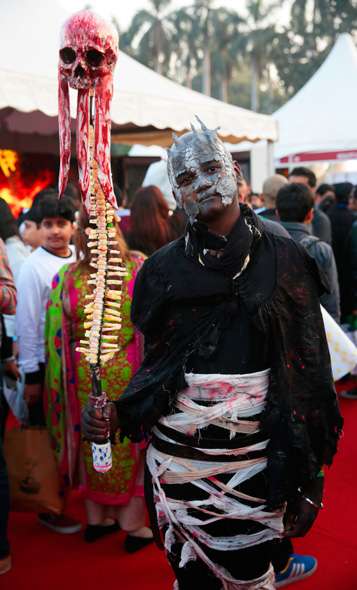 9/23
A cosplayer poses for our cameras at Comic Con's Delhi chapter
This is an advertisement.
To view next image, click on the next button.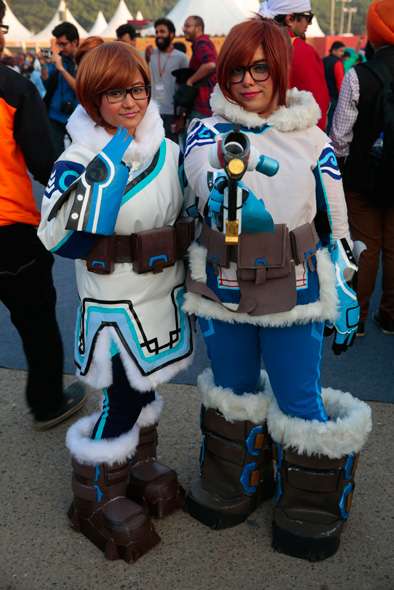 10/23
Twin trouble? Cosplayers at Comic Con's Delhi chapter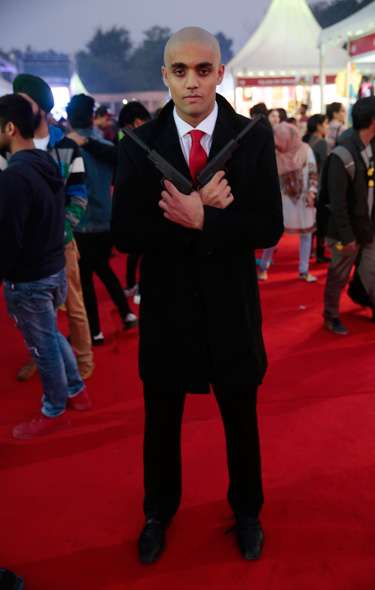 11/23
Hitman's Agent 47. He also had his barcode. Did you guess?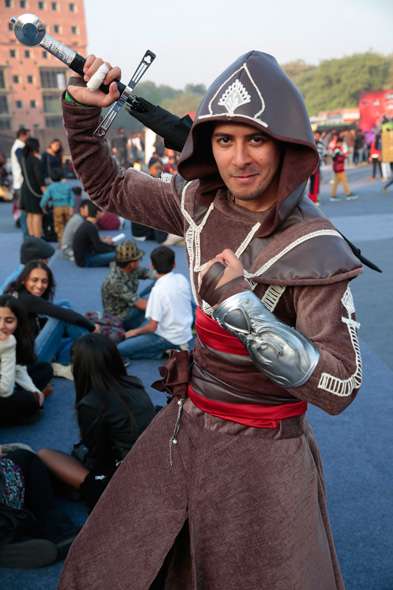 12/23
Getting his Assassin's Creed on at Comic Con Delhi
This is an advertisement.
To view next image, click on the next button.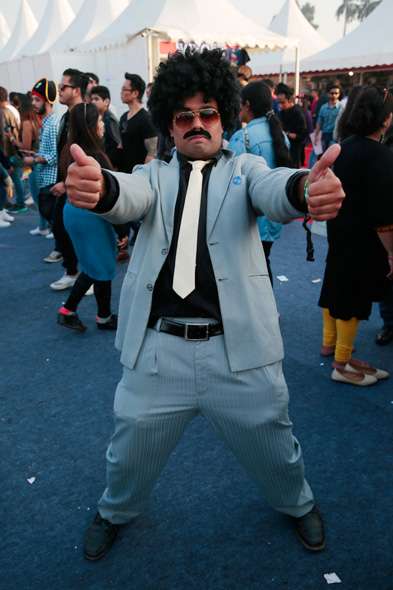 13/23
Niiice! Great success says a rather pleased Borat at Comic Con Delhi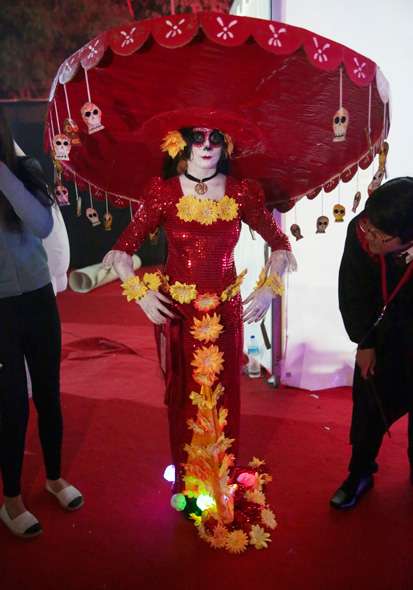 14/23
Infusing some Dia de los Muertos in the city at Comic Con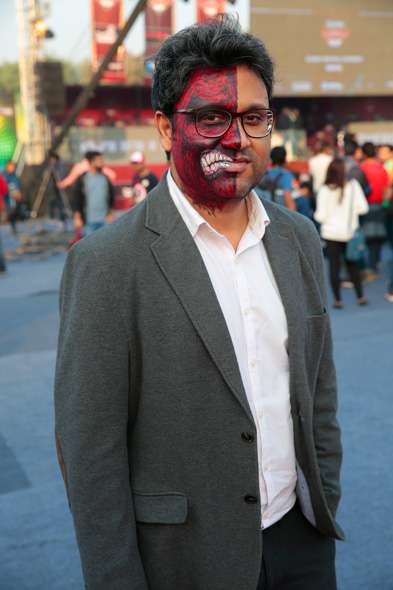 15/23
Smile...errr...grimace for the cameras please? Two Face from Batman gives you both
This is an advertisement.
To view next image, click on the next button.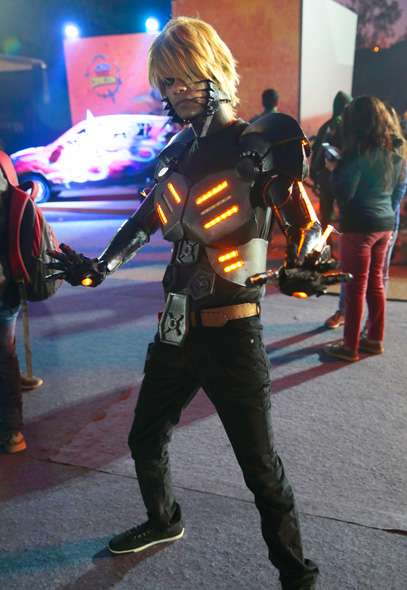 16/23
Genos from One Punch Man at Comic Con this year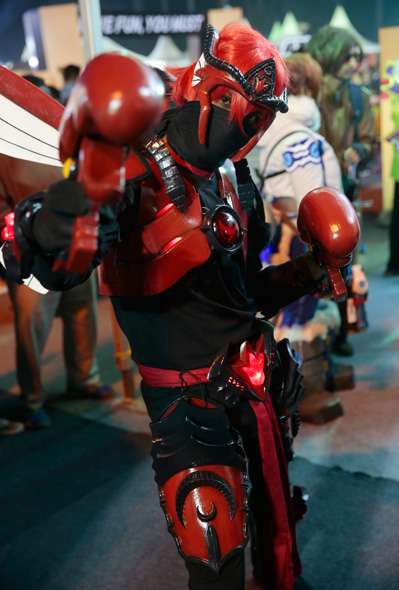 17/23
Scizor from Pokemon gave other cosplayers some serious competition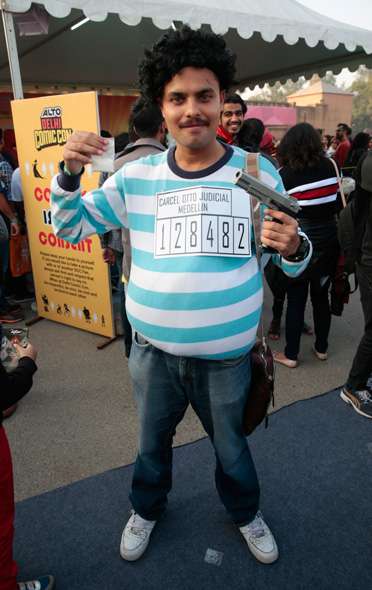 18/23
Geniuses are always branded as crazy says Pablo Escobar
This is an advertisement.
To view next image, click on the next button.
19/23
Scare games with No-face and Chihiro frim Spirited Away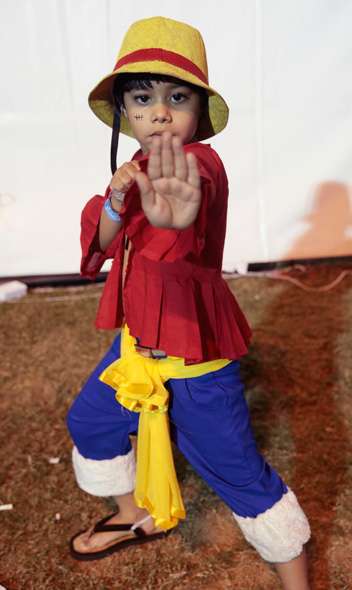 20/23
Ain't that cute! Luffy poses for the cameras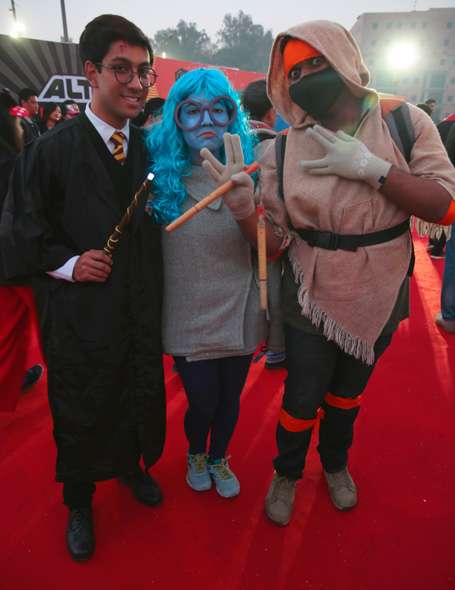 21/23
Now that's a trio! Harry Potter, Sadness (from Inside Out) and Raphael (from Teenage Mutant Ninja Turtles). That could be one hell of a spin-off!
This is an advertisement.
To view next image, click on the next button.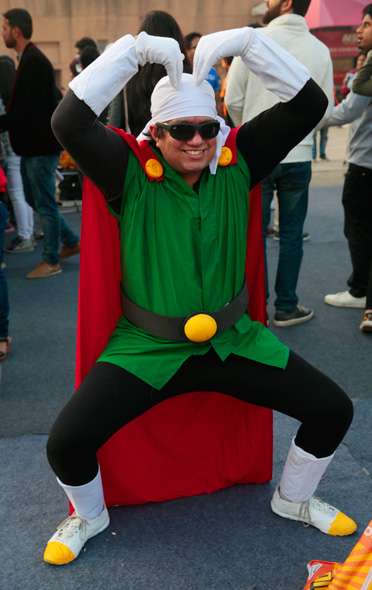 22/23
All smiles! The Great Saiyaman from Dragon Ball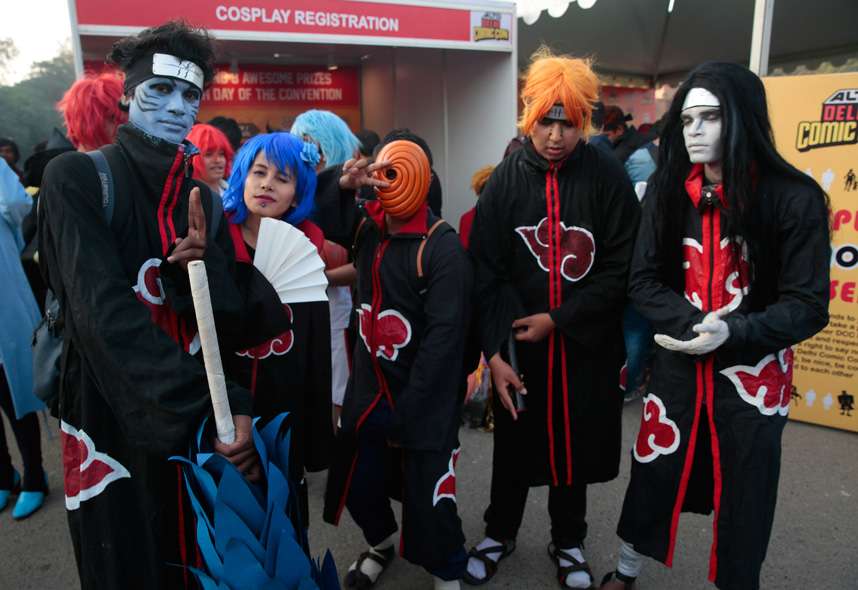 23/23
Team game! Akatsuki from Naruto at Comic Con Delhi
Nerds over notebandi: Delhi's Comic Con stays cool despite noteban dampener
I remember a time when Comic Con was a humble little festival that took over INA's Dilli Haat come December. The pollution was not as bad, the sun felt great and, most importantly, it meant a small gathering of fans got an opportunity to mingle with others who loved the same movies, shows and had the same comic books at home.
It was a time when graphic novels and books-that-became-epic-films were getting popular in Middle Earth, thanks to relatives who lived abroad and some very cool publishing houses that took up the herculean task of bringing these into the mainstream.
There was low-key cosplaying, some awesome artwork on display, quizzes, caricature artists and yes - cash.
Years have passed and Comic Con has since metamorphosed into a monster of epic proportions on the sprawling NSIC grounds in Okhla. Say hello to more traffic jams for three straight days.
Monster size
Over one hundred stalls, two massive stages, screens, virtual reality (VR) stations, live gaming and cosplay that makes your Gandalf staff look like a frazzled branch - Comic Con India is the go-to place for pop culture enthusiasts everywhere.
Clearly, as a Bahubali VR station, AXN Action zone and a WWE stage indicated - Comic Con was no longer just about comics. It was and will forever be about popular culture. And while that is excellent in terms of inclusion and the fact that more money can be made in terms of tickets, merchandise etc, the old school fans are also slightly disturbed.
Much like the Jazz Fest in Nehru Park and the Grub Fest in Jawaharlal Nehru Stadium - Comic Con is now a place where all the cool people must be seen at. There must be check-ins, selfies, Instagram posts and the general feeling of having accomplished fandom-levels of cool - because - "Hey! Breaking Bad was on Netflix. So is Better Call Saul?!! Oh dear! I didn't know."
But let's give Comic Con credit where it is due - it has made the nerds come out in droves and has given them the space to flaunt their love for fiction over real life. The nerdier you are, the more obscure your choice of cosplay character - the cooler it is. It is excellent.
It is also very heartening to see teenagers involved in something other than Snapchat.
Newer things
Comic Con is still a great place to meet fellow enthusiasts, you just have to weed them out of a crowd of hundreds. There is no scope of a meet & greet, or a discussion really, but you do tend to wonder if pop lovers really want to discuss anything these days IRL, since most discussion now happens on Reddit, Quora & Facebook anyway.
Comic Con has also proved to be an excellent place for artists to display their work and make some important contacts.
This year's Comic Con also gave us a glimpse of how big VR is going to get in India and the revolution is closer than you imagine. Also, a fresh influx of anime. The little niche following of manga and anime in India is just getting bigger - thank you, internet.
However, the most vital issue that Comic Con India raised was - Cosplay is not Consent. A big enough notice set up right next to the cosplay registration booth reminded guests to keep their hands to themselves. "If you would like to take a picture with or of another CCI Fan, always ask first and respect that person's right to say no."
This issue has been in the wings for a while and a well-deserved pat on the back for Comic Con India for making it a notice-level big deal.
No untoward instances were reported, so perhaps we can assume, that maybe, Delhi got the message for once.
Comic Con in the time of notebandi
Comic Con also had a new issue to tackle - the note ban. While guests struggled with not having enough cash to buy merchandise, the stalls struggled with card machines that stopped working or Paytm transfers that took forever.
A stall owner pointed out that they would have made three times more sales, at least, if cash was not a problem. "People want to buy, but they can't," she said apologetically as she led us to a booth that would allow the customer to pay by card and get a bill - a facility her stall did not have.
Most stall owners were also worried that they would not break even this year - in other words - the amount they would make from three days of sales (9, 10, 11 December) would not surpass the rent they paid for the stall.
But the good is...
All gripes aside, Comic Con was and continues to be a good place for nerds, and hooray for that. Remember - pop-culture enthusiasts come and go. People will brave the crowds, the endless amount of walking and they will also brave the note ban to come and buy things they like, if not participate in cosplay contests, play virtual tournaments or even listen to any sessions on for the day. But well, you can't indoctrinate every one, can you?
As we sat down on the side somewhere, glad that the day had come to an end, we imagined throwing a bunch of single socks at the swelling crowds at NSIC. Maybe some of them would go home then.