Navratri 2019 Kalash Sthapana Timings: Festival of 9 avatars of Durga starts today; here's how to worship Maa Shailputri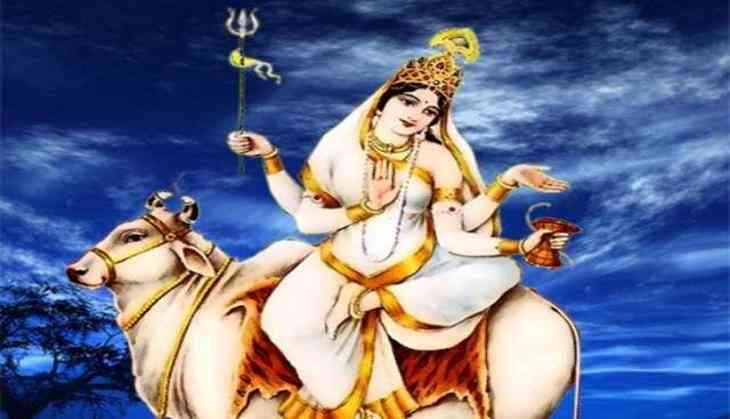 The nine-day auspicious Hindu festival, Navratri has begun today. During these pious days, devotees will worship goddess Durga and her 9 avatars.
As per the Hindu calendar, Navratri falls in the month of Ashvin, Sharad, which is typical falls in the Gregorian month of September and October.
While the other Navratri falls in the month of Chaitra, Magha, and Ashadha.
As per the beliefs, the Gregorian months of September and October which marks the victory of good over evil.
The tenth day of this Navratri is celebrated as Vijayadashami or Dussehra.
Notably, the word Navratri comes from the Sanskrit word i.e. Nava (meaning nine) and Ratri (night). This year, the festival will commence from September 29 and will conclude on October 7.
During these nine-days, people observe fast to glorify and praise the maa Durga by bringing the idol to their home.
If you are also observing fast these 9 days then the first fast will be observed from 29 September with the first form of Maa Durga i.e. Maa Shailputri.
Know the puja timings of first Navratri:
Navaratri Day 1: September 29 (Sunday)
Ghatasthapana Muhurat - 06:13 am to 07:40 am
Ghatasthapana Abhijit Muhurat - 11:47 am to 12:35 pm
How to worship Shailputri:
To worship the first avatar of Maa Durga, devotees should chant the following mantra:
Vande Vanchhitlabhay Chandrardhkritshekhram ।
Vrisharudham Shuldharam Shailputri Yashswinim ॥
Also Read: Navratri begins with great fervour, people throng temples on first day