Mud, muck can't stop the music at Glastonbury 2016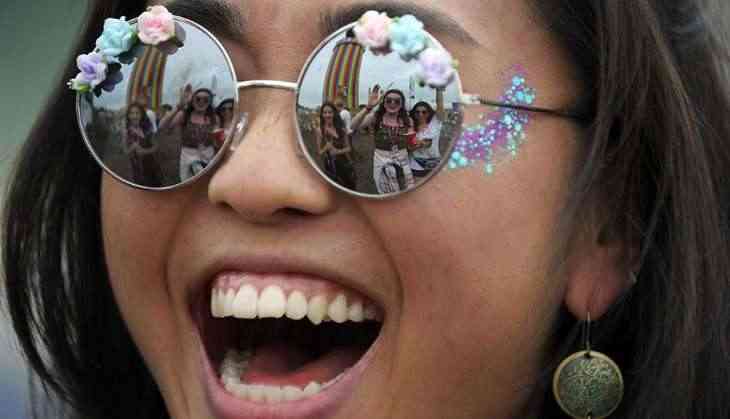 One of the most celebrated music and contemporary performance events, the Glastonbury Festival, just ended. Over a 45 year period, Glastonbury has become an eclectic nod to the hippie-culture movement of the 1970s when it first began.
But this year, attendees also had to weather severe storms. Which means, that they also had to put up with a lot of slush. A LOT of slush. Most of the 1,000-acre festival site had turned into a swampy mess following severe rain over the five-day event on Worthy Farm, Somerset.
The founder of the festival, Michael Eavis, described it to the press saying, "I've never seen mud like it in my whole life. This is worse than 1997. In my 46 years, it hasn't been as bad as this."
But, like always, the fans definitely thought it was all worth it. Which isn't too hard to understand really, given the star-studded musicians performing at the event. From James Blake to Tame Impala and the ever-grooving Fatboy Slim, there was a lot to choose from.
Adele made the news, not just for her songs, but also for supposedly swearing 33 times on stage as well as for burping onstage - an incident which quickly got dubbed 'Glastonburpy.' TODAY helpfully reported that Adele pinned the blame for the burp on a "dirty burger" she had just before going onstage.
Coldplay was there to end the festival on the Pyramid Stage. They also paid tribute to the band Viola Beach, who met with a tragic death earlier this year. Here's a collection of some of the best photos from the musical extravaganza.
All photos: AFP Photo/Andy Buchanan