Meet the 2017 Nobel winner for Literature: British author Kazuo Ishiguro
Catch Team
| Updated on: 6 October 2017, 16:30 IST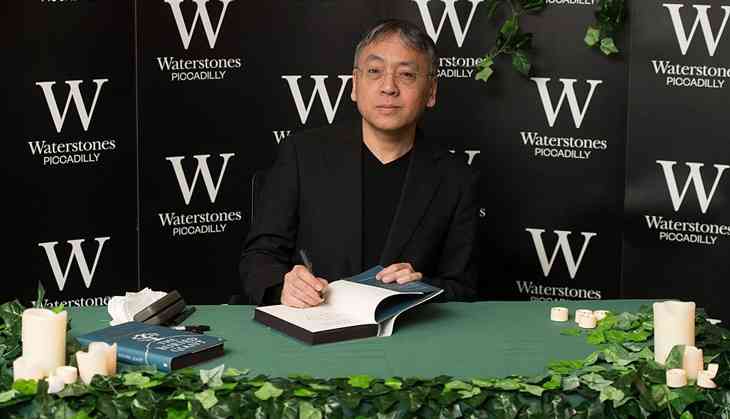 Kazuo Ishiguro meets fans and signs copies of his new novel 'The Buried Giant' at Waterstone's, Piccadilly on 2 March 2015 in London, England. (Ian Gavan/Getty Images)
The Nobel Prize for Literature has returned to familiar grounds with British author Kazuo Ishiguro this year. After catching the literary world by surprise (pleasant or unpleasant you decide) last year and picking Bob Dylan, a semblance of normalcy seems to have returned to the literary space.
The Academy described his writings as one that is – "marked by a carefully restrained mode of expression, independent of whatever events are taking place".
A permanent secretary of the Swedish academy, Sara Danius, speaking about Ishiguro's writings said that his works were a "mix of the works of Jane Austen and Franz Kafka". "But you have to add a little bit of Marcel Proust into the mix, and then you stir, but not too much, and then you have his writings," she added.
Ishiguro is British author who was born in Nagasaki, Japan on 8 November 1954. His family moved to England in 1960. Ishiguro got his Bachelor's degree in English and Philosophy from the University of Kent in 1978 and did his Masters from the University of East Anglia in creative writing in 1980.
A man of many talents, Ishiguro has authored eight novels, screenplays, short fiction and even lyrics. And that's what got his friend and fellow Man Booker winner Salman Rushdie saying – "And he plays the guitar and writes sings too! Roll over Bob Dylan" – as he congratulated Ishiguro on Thursday.
The journey to bagging a Nobel has not been uneventful for Ishiguro. He has been nominated for the Man Booker four times, finally winning it in 1989 for his novel The Remains of the Day. His novel Never Let Me Go (2005) has been named as the best novel of 2005 by Time and the magazine and included it in its 100 Best English-language Novels from 1923 to 2005 list as well.
Time also put Ishiguro on its list of the 50 greatest British writers since 1945.
Ishiguro's last novel The Buried Giant was published in 2015.
Three of his novels, The Remains of the Day, The White Countess and Never Let Me Go have also been adapted into movies.
"It comes at a time when the world is uncertain about its values, its leadership and its safety. I just hope that my receiving this huge honour will, even in a small way, encourage the forces for goodwill and peace at this time," Ishiguro said speaking about winning the Nobel.
Ishiguro is the 114th winner of the 9 million Swedish Krona (about Rs 7,209,0632) Nobel prize (awarded since 1901) and joins the likes of Seamus Heaney, Toni Morrison, Mo Yan and Pablo Neruda.
The 62-year-old author is married to Lorna MacDougall, a social worker, and has one daughter – Naomi.