Light read: 'The Story of Babur' is a delightful book for the young & old alike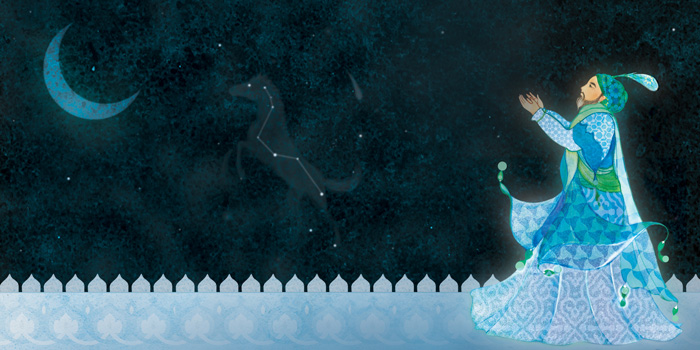 2015 was a year that had much to do with rewriting history - particularly Mughal history. Changing the name of one of Delhi's prominent roads, to discreetly editing history textbooks in Maharashtra. Or warring over Tipu Sultan's legacy.
The Story of Babur by Parvati Sharma is a delightful children's book on the fascinating childhood of India's first Mughal emperor. And what better time to narrate it, than now-to children and to adults.
Also read - 2 million dollars & a film deal: Garth Hallberg is the unknown author you need to read
Little Babur is a curious child. Trusting, bright, thoughtful, observant. Full of mischief and ever ready for an adventure. Whether it is eating a "nashpati" with the juices flowing down his elbow or eating "anaars" that look like red marbles (Babur's love for fruits and gardens is well known), or swimming rivers, climbing trees, travelling to faraway places to explore forests in search of wild animals. Or as an adult embracing the Matchlock gun to conquer the might of Ibrahim Lodi's Hindustan- Babur was constantly exploring.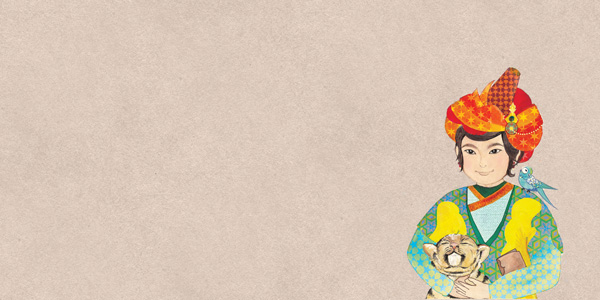 The book takes us on the wondrous journeys that Babur embarked upon. Both within himself and in world outside.
When Babur was 12, his father Umair Sheikh, ruler of Fergana (in present day Uzbekistan) died. Babur was crowned King. One of the first things he did was conquer Samarkand, a tiny neighbouring kingdom.
How does a 12-year-old lead an army of 200 men to battle? And how do they climb into Samarkand - a kingdom with impossibly high walls?
Babur's plan is that of a child superhero.
He gets 200 men "dressed like the night", to crawl into the pitch dark with ladders on their backs. Upon reaching Samarkand they climb effortlessly into the kingdom.
Babur was known to be a master military strategist. In Kabul, he overthrew the ruling King, Khusrau Shah, by sitting on a beautiful carpet under a shady fruit tree, eating exotic sugared almonds from a bowl.
The king of Kabul rushes to greet him and agrees to surrender without even putting up a fight. Of course, before Babur meets him, he had convinced Shah's entire fleet to abandon him and join his men.
"Oh Babur is a clever lad,

Who wants to scrap and strife and shout,

When you can sit under a tree

And have your foe be routed out?"
The beauty of Babar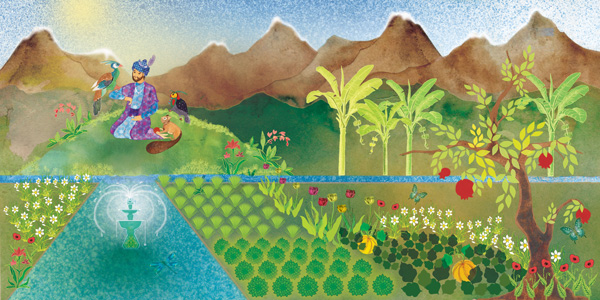 But what makes The Story of Babur a good children's book is the subtle lessons one learns about how hard it is to be King. And harder still to be a good one. Because strength and might cannot be what you are all about.
"You see, though it is important for a King to be strong, it is even more important for a King to understand what other people need, especially those who are weak or injured or sad," writes Sharma in the book.
The book draws richly from Baburnama, Babur's autobiography. Babur was born in 1483 and the book vividly captures how Babur ruled as King, both in the good times and through the tough decisions he had to make.
"Babur had this distinct quality of empathy even in the 16th century. He was very much a man of his people. I remember reading one instance where after conquering one of the kingdoms, his soldiers went about looting its people and Babur called them in and gave them a firing."
What he had to say was essentially this: Once you conquer a place, you can't go about looting and raping its people. You have to make the kingdom and its people your own," Sharma told Catch.
The battle of Panipat is fascinatingly portrayed. The book takes us through how Babur with his 10,000 strong army conquered Ibrahim Lodi's 1,00,000 army by setting traps.
In India, Babur isn't as interested in the Kohinoor diamond as much as he is about India's wild animals, lakes, gardens and fruits. His love for gazing at nilgais, langurs, peacocks, parrots, and for eating mangoes, kamrakhs and tender green coconuts is told through delicious writing.
"India has had Muslim kings ruling India for about 1,000 years. After 1,000 years to say that kings who were Muslim were somehow foreign and not a part of Indian history, then I don't know what Indian history is. India is a country that has been influenced by thousands and thousands of cultural influences, including Islamic influence. All of those influences make us who we are today. Omitting that in any way is like cutting off a part of yourself," says Sharma.
The Story of Babur is published as a children's book. But for some adults who argue the relevance of Mughal history today or believe themselves to be more Indian than Indian Muslims, this should be prescribed as an antidotal read.
Published by Good Earth and Puffin Books, Sharma's story telling is engaging. So are Urmimala Nag's rich illustrations that draw from Mughal miniature style paintings. With a dash of colour and vivid detailing of costumes and expressions worn by the characters, Nag breathes life into history.
A good read for children. And adults.
Book: The Story of Babur
Author: Parvati Sharma/Illustrated by Urmimala Nag
Publisher: Good Earth and Puffin Books
Pages: 96
Price: Rs 453
More in Catch :
Delhi Lit Fest 2016: Some sessions we're super kicked about. Will you be there?
Crime, terror & Karachi: the killer prose of a cop-turned-writer