Patrons of cool: these five people curate the internet for you
We're not denying it's fun to read a story headlined 'man blames armadillo after accidentally shooting mother-in-law'.
But the genius of the internet is that while it can be an instant source of entertainment, it is also an indepth source of knowledge.
The difference? Both have different 'homes' on the web and you simply need to know where to go.
That's where curators come in.
It's tempting to write off curation as simple or straightforward - it's neither. Curators don't just dig out the unknown or commission the original, they help make connections we wouldn't otherwise make. They bring together people, ideas, events and influences. They introduce us not just to new work, but to new ways of seeing.
There's certainly urgent need for it online, where information sources are in the millions. Curation here becomes an act of discovery, an avant garde artistic exercise, an exercise of reason - of contextualising and connecting the dots, a form of authorship rather.
In the sea of clickbait that is the digital world, here are five dramatically different curators with one thing in common: they don't just feed your curiosity, they feed your intellect. And they do it with style.
01
Edge.org, which some call the world's smartest website
That may be hyperbole but there's no doubt in should make any top 5 list - primarily because those who contribute to it certainly count among the world's smartest. Think of it as a thought-experiment among the scientific and intellectual elite of the Western world.
Curated by John Brockman, a well-known American literary agent and author, Edge functions as a collective and traces its roots to CP Snow's two cultures essay.
It started life as The Edge Foundation, Inc. (established in 1988), an association of science and technology intellectuals who today contribute to the website edge.org - a one-of-its kind online 'intellectual salon' where thought-leaders from around the world talk through ideas ranging from psychology to pisciculture and communicate directly, without middlemen or journalists.
"Readers have the opportunity to look over the shoulders of some extraordinarily gifted individuals as they go back and forth in the battle of ideas," says Brockman.
One of the highpoints of Edge's work? The 'annual question' that draws responses and triggers debate among the creme de la creme of the scientific and intellectual community - Nobel Laureates and the like. Unsurprisingly, sharp insights and radical ideas emerge. This year's question, fittingly, asks: What do you think about machines that think?
02
The obsessive remixer of things, Jason Hirschhorn
He calls his company, Redef, 'the interest remix company' - and in that is Jason's true genius. He's a tech insider - formerly co-president of MySpace and Chief Digital Officer at MTV Networks - who understands that it's the intersection of technology with various disciplines, rather than the neat silos they conventionally exist in, that are where the future lies.
That's why his curatorial startup Redef sends out a series of interest 'remix' newsletters in media, fashion, sport, music and technology. A site is also under development, and already Jason is going beyond curation to do original content - often deep-dives - into subjects that seem more worth his time.
But it's the curation that's at the heart of Jason's success - influencers from NewsCorp's James Murdoch to Jeffrey Katzenberg, head of Dreamworks Animation count Jason as someone whose advice and curatorial instincts they trust.
03
Maria Popova, one-woman factory of literary excellence
If you're active on Twitter, it's hard to escape www.brainpickings.org which founder Maria describes as 'your LEGO treasure chest, full of pieces across art, design, science, technology, philosophy, history, politics, psychology, sociology, ecology, anthropology, you-name-itology.'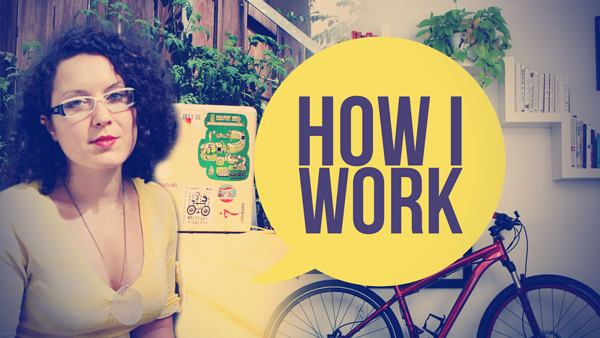 Starting in 2006, Maria now gets 1.2 million readers a month and 3 million page views. It began as a series of 'inspirational' emails Popova sent to colleagues every Friday. Now, the site that takes 450 hours of work each month has a readership base stronger than that of The Paris Review.
But while she is single-handedly responsible for building this enormous influence, Popova chooses to remain in the shadows of Brainpickings itself. "I don't feel the necessity to be in the public eye, that way there's a certain safety in making people feel like you're an organization and not a person", she told the New York Times in an interview. What distinguishes her work from the sea of online bloggers is the use of multimedia - photographs, graphics, illustrations that complement her free-flowing writing.
The struggle, though, is to keep the site free of ads, for which she solicits donations and, through a tie-up with Amazon, earns a percentage from books purchased on her recommendation. The earnings are "enough for me to live my life comfortably and be able to do what I do," she says.
04
The art-lover who made a business out of envy
"After decades of looking at beautiful contemporary art and thinking damn, I wish I had thought of that, I decided to say it out loud, and The Jealous Curator was born," says Danielle Krysa, founder of TJC.
Since 2009, Krysa has been sharing the work of emerging and newly-established artists from around the world and has brought it to an equally international reader base. The artwork is accompanied by an introduction to the artists and a dollop of the curator's own impressions.
The site, popular among contemporary art-seekers, has also launched a few artists into national and international fame. Krysa isn't content to limit herself to the written word though - she hosts a podcast, has a popular instagram feed, gives talks at art forums, has written a book and even curates offline shows.
05
Feature Shoot, a photography blog gone global
Started in 2008 by Alison Zavos, Feature Shoot describes itself as 'a photography blog that showcases the work of international emerging and established photographers who are transforming the medium through compelling, cutting-edge projects.'
The website has showcased photographic works of over 2,000 international photographers over the last four years, and has over 30 contributors and 3,000 posts of exceptional photo features from around the globe.
Feature Shoot regularly posts new and ongoing photographic series ranging from breakthroughs in abstract photography to intense and immersive photostories of obscure social communities from around the world. From the personal to the commercial and the dangerously political,the website has a voice for everything. They're incredibly accessible as well, featuring all types of work, from 'fine art to advertising, student work, to work from the top photographers in the game.'