International Women's Day: Beauty looks inspired by powerful women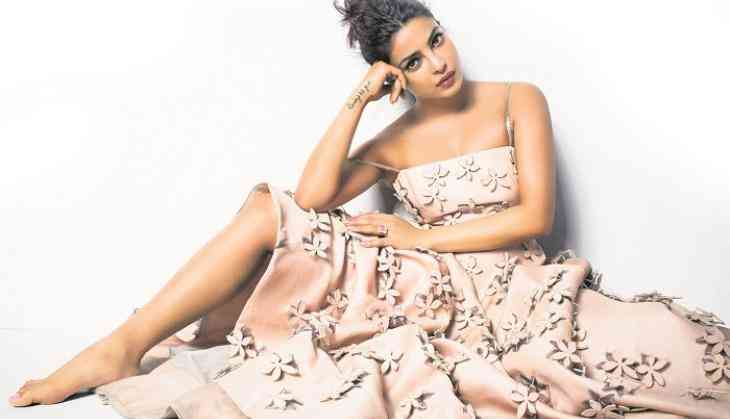 Women in positions of power and prominence have always attracted a fan base trying to emulate their style. Experts have decoded three beauty looks sported by Oprah Winfrey, Priyanka Chopra and Michelle Obama ahead of International Women's Day.

Beauty has had a huge influence on women, boosting their confidence and letting them express themselves creatively. In the spirit of celebrating women, Sushma Khan, National Creative Director, Make-up, Lakme Salon and TIGI Educator, Audrey D'Souza, have decoded the looks of the three celebrities who have excelled in their individual spaces.
Also Read: International Women's Day: Use these apps for safe travelling
Oprah Winfrey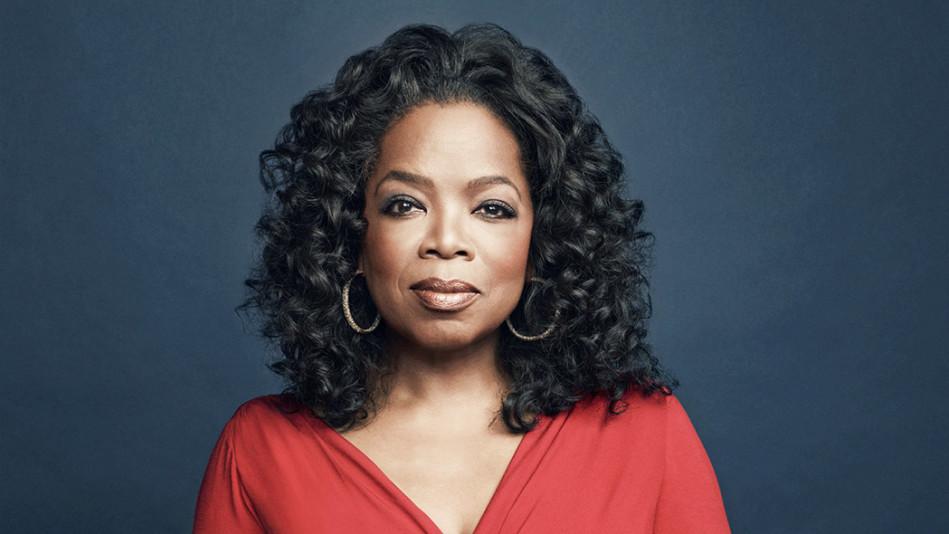 Make-up

* Apply an air brush HD foundation and contour the face to sharpen your features
* Colour correct flaws and stress points
* Opt for a beige lip liner and fill it in with a copper lip colour
* Accentuate the eyes with a black liner and glue individual lashes at the outer corner of the lash line to achieve natural curls. Apply a thin line of kohl on the lower eyelid and blend it with reddish dark brown shadow to smoke up the eyes a bit
* Define the brows with a dark brown brow shadow matching to the hair colour, apply brow gel to set the colour and add definition
* Finish it with a mascara

Hair:

* Cleanse your mane with a recovery shampoo and conditioner which removes pollutants, sweat and any build up to reveal super reflective shine
* Gently apply a dollop of smoothening cream on wet hair to smoothen and soften the mane
* Use a blow dryer attached with a diffuser on medium heat to dry the hair
* Apply a coin sized amount of shine mousse for that brilliant shine and glossy hair
* Spray a hard holding spray to achieve a long-lasting style


Priyanka Chopra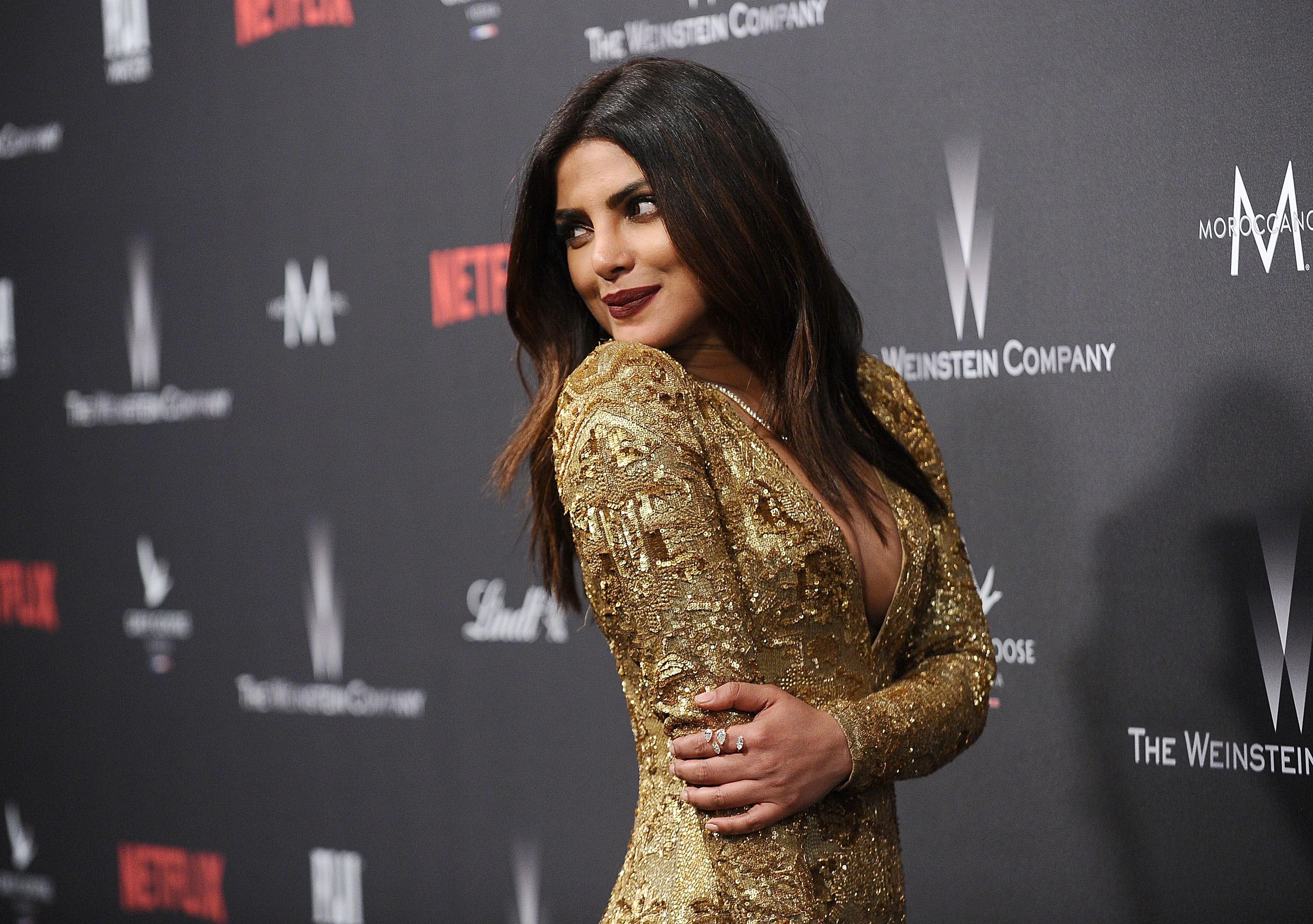 Make-up

* To get smooth, even coverage and a flawlessly complete look, use air brush HD foundation and concealer.
* Use a good primer. Primers prevent shine, even out your skin tone and diffuses imperfections
* Use a matte red lip colour to add a pop to your beauty look
* Accentuate the overall look with soft smokey eyes and blend it with brown muted shades with a soft black eyeliner to create an ethereal vibe
* Define the brows with a dark brow pencil
* Add mascara to accentuate the lashes

Hair:

* Take your hair strength to the next level by cleansing and conditioning your hair with a hydrating shampoo and conditioner
* Apply a dollop of anti-frizz serum on towel-dried hair to control frizz and add shine at the same time
* In case your hair texture is fine, use some amount of texturising mousse to make sure the hair doesn't weigh down
* Part the hair to an extreme left or right depending on how comfortable you are with the sectioning
* Tie your hair in a low pony tail using an elastic band
* Finish by using a hairspray for a texturised matte finish
Michelle Obama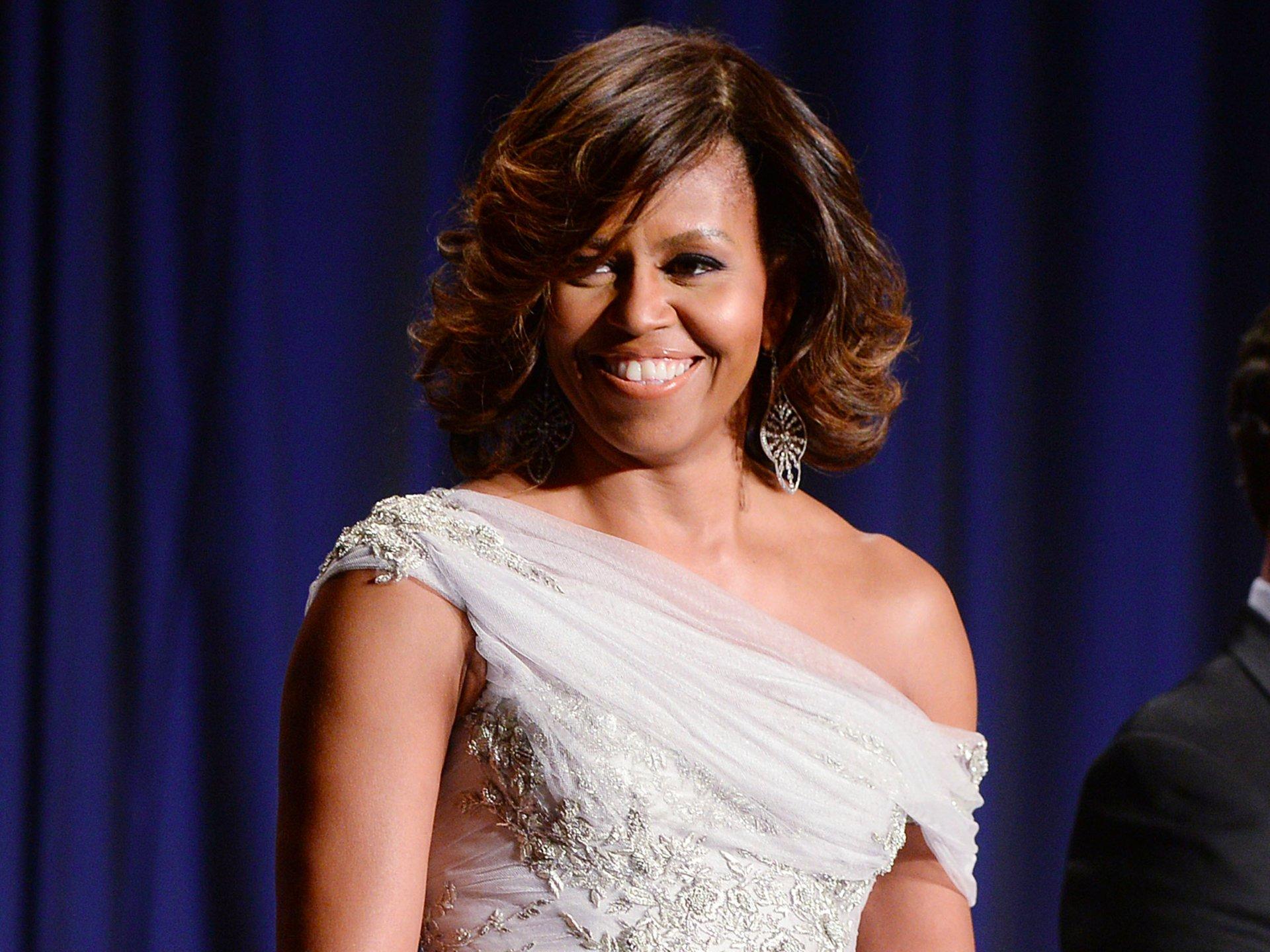 Make-up:

* To get the morning-fresh face, use strobing to apply the base and primer
* Conceal the problem areas and subtly define your best features
* Use a nude eyeshadow which matches your skin tone and spread it all over the eyelids
* Contour the eye area and opt for a black liner. Curl the lashes and use a voluminous mascara to add drama to the eyes
* Fill in the brows with an eye brow pencil matching your hair colour
* Keep the cheeks matte and go for a pale rose colour blush
* For the lips, choose a baby pink lip gloss

Hair:

* Cleanse and condition your mane with a high-shine shampoo and conditioner
* Next, apply some straightening serum to keep your hair straight, smooth and manageable
* Blow-dry section by section concentrating more on the ends to make sure you achieve a much bouncy look
* Spot spray hairspray all over for that extra boost of shine and softness
Also Read: Google celebrates International Women's Day on its Play Store