Grammy-nominated percussionist to Jamison Ross to perform Jazz India Circuit finale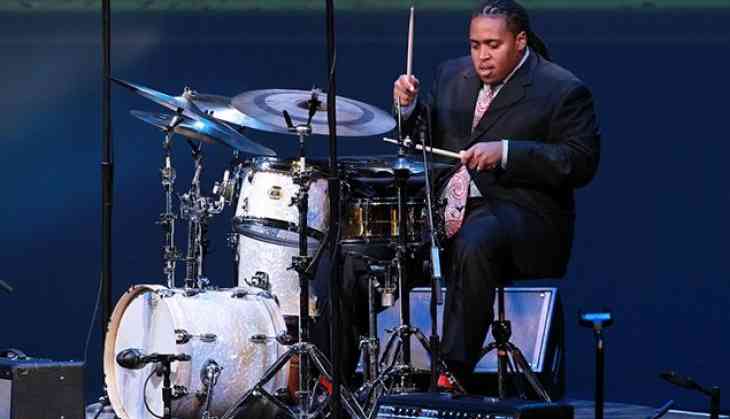 The music fanatics of the national capital is hosting Jazz India Circuit where the Grammy-nominated percussionist Jamison Ross will perform at the grand finale of the Jazz India. The grand finale will take place at One Golden Mile on Saturday.

A composer, an arranger, a vocalist and drummer, Ross takes listeners on a musical journey that unifies his drumming abilities and vocal assets.

Currently one of the country's most eclectic jazz festivals, the Jazz India Circuit had recently hosted legendary drummer Dave Weckl to a grand reception here. In what is going to be its grand finale for this year's edition, organisers Teamwork Arts have assembled a terrific lineup of performers, headlined by Ross.

Jamison Ross gained global acclaim as a featured musician in the Tribeca Film Festival's winning documentary "CHOPS," a film that followed a school's jazz ensemble as it prepared and performed in the renowned Jazz at Lincoln Center's Essentially Ellington Festival Competition.
Also Read: OMG! Neymar Jr pisses off the entire internet by comparing his injury to Stephen Hawking's ALS
As one of the youngest winners of the prestigious Thelonius Monk Jr International Jazz competition in 2012, he has earned a name for himself even though he has been in the professional jazz circuit for only a decade.

If Ross represents the talent and promise of a younger generation of jazz-musicians, veteran composer, pianist and singer, Jim Porto from Brazil combines jazz with the infectious beats of Samba and the depth of Afro-funk, creating a melange that has taken the world by storm.

His collaborations with giants like Chet Baker, fellow Brazilian, Djavan, among others stand testimony to his genius. Porto will be collaborating with one of India's foremost drummers, Lester Godinho, and his band, Still Waters at the event.

JIC's season finale will also showcase a performance from the Gurugram-based One World College of Music, which serves the needs of advanced music students. The school, whose core belief remains in the idea that performance is integral to the process of learning, will present its best students at the JIC concert, who will perform along with their teachers.
Also Read: Eiffel Tower to be painted red; here's why