Gallery Fail: A Facebook group helping Indian artists take on galleries
Asad Ali
| Updated on: 10 February 2017, 1:47 IST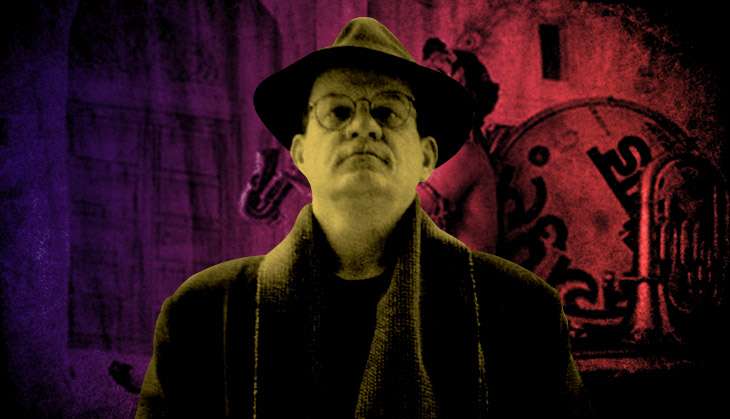 Popular culture more often than not cuts a sorry sketch of the artist. Ever struggling, ever fighting and ever creating. Sadly, one of the clichés that definitely holds true to a large extent has to do with artists' rights in the country.
If you're an artist in India trying to carve your niche in the art industry, the only major way is to get a gallery deal going for you. However, because of the lack of proper regulations, galleries can serve you a raw deal and there's usually little recourse left for the artists. The situation is as bleak as it gets, but all that might yet change with just the creation of a Facebook page - Gallery Fail, by the Rajasthan-based American photographer and artist Waswo X. Waswo.
Also read - How Vivan Sundaram and Company Killed Indian Art
'Gallery Fail' - a crucial first-step for the artist community
Waswo says that it's as straightforward as its name, when asked about Gallery Fail: "The name of the group is meant to reference failure, the failure of art galleries and institutions to do their job."
Whether it's non-returning of someone's art work, not getting paid for sales within a reasonable amount of time, damage to the original art work, or sending someone's work to another gallery or exhibition without consent or notice; any grievance can be shared on this page and the objective is to generate enough dialogue to force the galleries to sit up and take notice.
"The group was created about one month ago. I had been getting more and more frustrated because three different galleries in New Delhi had not returned work, even after repeated requests. Another gallery in India, not Delhi-based, was not returning my work either," reveals Waswo.
"All of this came to a boil, and I made a post on Facebook asking if artists ought to form a group to work together to combat this sort of irresponsibility. There was tremendous response, so I became emboldened and created Gallery Fail."
The response was instantaneous, says Waswo: Over the next few days I was amazed at the number of stories artists shared concerning mistreatment by artworld players. It actually shocked me. Many artists messaged me privately, afraid to air grievances in public for fear of blacklisting or reprisal."
The genesis of this initiative gaining momentum lies somewhere else. Back in 2013, a reputed art organisation Bharat Bhavan in Bhopal invited artists to send in their work for an exhibition. An entry fee was also put in place.
The exhibition never happened and the artists, who sent in their work, are yet to get their work back. Shocked? You should be. But what's more shocking is the way the Bharat Bhavan administration has refused to even engage with the artists properly - there's no concrete word on when they can get their work back.
Waswo is of course, well aware of the incident. He says, "From what was shared in our group it seems evident that an exhibition was scheduled to be held, and artists were promised in the invitation letter that expenses for shipping work would be paid "to and fro". I think over a hundred artists sent work, many paying an entrance fee. To cut a long story short, the exhibition was at first postponed and then in fact never held. Since 2013 these artists have been waiting for the return of their work. The institution remains aloof and not responsive. It is tragic that India's art institutions, that are created and funded to serve the arts community, behave in such a manner."
The faultlines
Most artists are unanimous in their response to where the problem lies - lack of any awareness of how contracts work or for that matter any commercial aspect of the art industry, and sadly, the action - rather, the inaction of big label artists who remain mute observers, wary of spoiling their own equations with important galleries.
Manjari Chakravarti, another young and eminent name from the art world, who was one of the invitees at the Bharat Bhavan exhibition agrees when asked if established artists need to get over the fear of jeopardising their equations with prominent galleries.
In a Facebook post she put up recently she described her ordeal: "Three paintings of mine have been withheld by Bharat Bhavan Bhopal since February 2013, sent for their 7th International Biennale, supposedly scheduled for April 2013. I had been sent a letter of invitation, which I can forward if needed. This exhibition never took place. Repeated requests to return my work have been ignored. I was asked to pay Rs 5000 if I wanted my work returned."
Nandita Kumar, a prominent name in the arts industry - known for her work in the electronic medium - says that a cursory look at Gallery Fail is enough to indicate the fear artists have of incurring the wrath of galleries: most people put forward their grievances but few call out the bigger galleries by name.
Kumar says, "Most of us don't know about our rights. We don't know how to do contracts and what aspects need to negotiated. I have learnt by groping in the dark and making several mistakes and honestly there is no one to mentor. The art financial market is unstructured and because of this the power shifts into the hands of the galleries."
Kumar talks about the time she was approached to create some art for a 'client' in Mumbai. When she asked for a contract, the 'client' backed out. However, by that time she had shared some initial designs with the 'client' - soon enough, she saw the same client use her designs without any credit.
Waswo too, acknowledges the failure of the seniors in the industry to step up for the younger lot or their peer group- "Unfortunately, in a highly competitive art scene cooperation between artists is rare. That is half the problem, and why unscrupulous dealers continue to operate with a feeling of impunity."
Legal (missing in) action
Manjari says: "I'm not sure there is any legal recourse as a set, standard procedure. Some artists may choose to rap a gallery with a court case but that is rare. Gallery fail is talking about knocking together a contract, that may be adjusted to suit individual needs."
In the absence of a proper legal framework, Waswo also emphasises the importance of understanding contracts: "Artists need to learn to make better contracts, read the fine print, be more demanding and not be fearful of the system. Rather than being fearful of the system, they need to make it work for them."
Although Ribhu Borphukon hasn't heard of Gallery Fail, he understands its importance. Ribhu works as a studio manager for a leading Indian contemporary artist based out of Gurgaon, and says, "Now looking at it, I feel it is a necessity. In the absence of any specific laws, to safeguard the interests of young artists today, this becomes a vital public tool to mobilise opinions. The laws that currently exist are under a wide ambit- antiquities, archaeological artefacts, monuments, archives, etc., and with the art world and the art market being so nebulous with a lot of stakeholders, things can easily slip through the cracks."
And the one solid way to ensure nothing slips by is, says Ribhu, to have proper contracts. "This is the first step towards creating checks and balances. And of course, a deep sense of mutual understanding." That's the only way, he says, to increase transparency within the system.
Also read - Move over Wiki: Sahapedia, India's first encyclopaedia for the arts is now live
An alternative space?
Does the solution then lie in discovering a new platform altogether and is it possible to think beyond the gallery space?
"Alternative spaces are fine, but mounting an exhibition in one can cost both time and money. I'm actually a great supporter of the gallery system. When it works properly, the gallery system is the artist's best friend," says Waswo.
Manjari agrees on the need for galleries to be around, despite the flaws. "It can't be denied that galleries do an awful lot. Personally speaking I hate dealing with clients, absolutely detest it and would rather let them do the selling for me."
She talks about how recently someone wanted a painting of hers but they wanted to see it properly before buying. "So they asked if I could carry the 6' by 5.5' feet canvases to Kolkata to show them, for them to decide whether they liked them or not. These absurdities are why galleries exist."
Waswo says that taking care of the practicalities can often be the dealbreaker when it comes to galleries: "It provides a professional space, a professional team of art and business advisors, prints catalogues and books, and helps build an artists name through an international network. No artist can do this on his or her own. So Gallery Fail is not anti-gallery. It is all about making the artist-gallery relationship a mutually satisfactory one."