You're going to be hearing a lot about AIB's new show. With good reason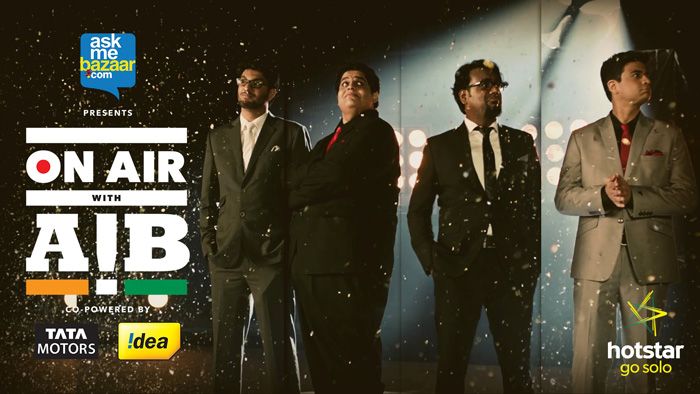 AIB's new show, AIB on Air, launched today. In both Hindi and English.
It's 25 minutes long, already available on Hotstar, and will be aired on Star World this weekend. Which means you'll have to be living under a rock to escape it. Which also means you will soon discover for yourself that it's worth your while.
Tanmay Bhatt and Gursimran Khamba host the Hindi version. Rohan Joshi and Ashish Shakya perform it in English.
They've taken on a format only Last Week Tonight has attempted before. And it isn't an easy format to commit to.
Because to deal with complex issues of grave importance, distill it into ten minutes of jokes, package it into bite-sized, appetizing nuggets of retainable information, all while holding onto the tenuous premise of being funny, is a task literally one man has done before.
And he is John Oliver - who, unlike our four Mumbai boys - had Jon Stewart and HBO in his corner.
In other words this show in a brave feat. It is also a successful one.
In their pilot episode, the AIB boys have taken on the Whistle Blower's Protection Act which, in spite of the debacle that was the Vyapam Scam, didn't garner the public attention it deserved.
As a consequence perhaps, it was passed by the Lok Sabha. It is now pending a vote in the Rajya Sabha this Winter session. In other words, the AIB episode is timely.
And if the show manages to sway public opinion by making the clauses of the Act more accessible to those who haven't heard of it - then whistleblowers and activists have much to be thankful for.
So do we.
(And if you want to further understand what the life of a whistleblower looks like, read our story about Sanjiv Chaturvedi)