Finding Dory review: a worthy sequel that looks beyond the laughs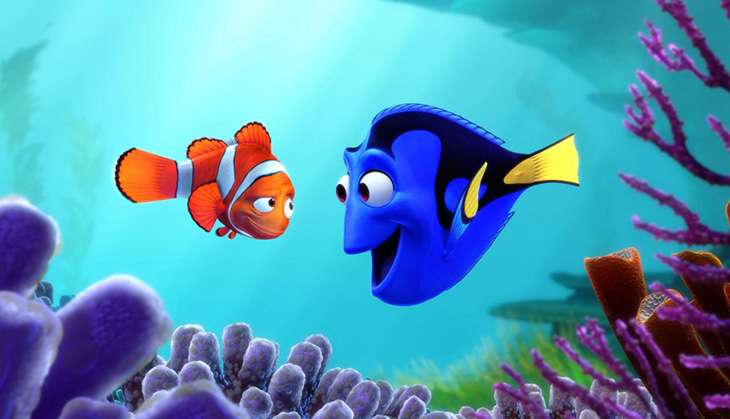 Dory, the unforgettable forgetful blue tang voiced by Ellen DeGeneres, served as the comic relief in Pixar's 2003's hit Finding Nemo.
She couldn't remember anything at all.
It was hysterical. Audiences around the world laughed.
When she's introduced in Finding Dory, though, it's as a little wee one who tells everyone she meets, "I suffer from short-term rememebory loss."
Also read - Finding Dory - why the Nemo sequel has a lot to live up to
It's the cutest thing until the inevitable happens: she gets lost in the big, wide scary ocean when the undercurrent pulls her out. It's terrifying to watch her fear and crushing loneliness.
But before you roll up into a ball and begin to cry, the film moves on to a year after the events of Finding Nemo, with Dory living a new life as Marlin (Albert Brooks) and Nemo's (Hayden Rolance) neighbour. After years of loneliness, she's happy and loved but still feels like there's something missing from her life.
Dory remembers she has a family and sets out to find them when a stingray migration sparks a memory that was long lost . Not alone, of course.
Also read - Central Intelligence review: Rock solid with a lot of Hart
One super-quick trip across the ocean and they're in California waters, waiting for another of Dory's half-forgotten memories to surface. Not everything goes swimmingly, of course, but Dory makes friends in a flash, notably Hank (Ed O'Neill) a cranky, goal-oriented seven-legged octopus, and Bailey and Destiny (Ty Burrell and Kaitlin Olson) - two whales who have their own baggage to deal with.
Making illnesses a strength
Amid all the fun that Finding Dory is considering it's a kids movie, director Andrew Stanton (co-director of Finding Nemo) manages to enter into an interesting dialogue by focusing heavily on Dory's condition and acknowledging that despite it being a daily struggle, it never means that Dory can't do certain things because of it.
In fact, the film manages an emotional complexity that puts most supposedly grown-up movies to shame. Everyone in the audience will be able to identify with her loneliness. I'm sure parents of special needs children will recognise themselves in the struggles and small triumphs of Dory's mom and dad. And the ever-worried Marlin.
There's a lovely moment when Nemo and Marlin, when in a complete pickle, decide to ask themselves: "What would Dory do?" - and get themselves out of said jam. And then another. And then another.
Even though it's all heavy subject matter, there are tonnes of laughs and 'aww' moments - particularly one scene involving ridiculously cute otters near the end.
The animation is impeccable - no surprise, coming from Pixar - and Finding Dory is also the rare film released in 3D that really should be seen in that way.
The verdict
Despite some minor faults - Finding Dory takes some extreme liberties with fish out of water and the script gets repetitive in the second half - the movie is ultimately about finding hope even when it looks like nothing will be right again.
About most importantly of all, remembering, even when you don't know where you're supposed to end up, to just keep swimming.
P.S: As always, there's an outstanding Pixar short before the film. Piper, like most Pixar shorts, is dialogue-free. And, like most of Pixar shorts, is worth the price of admission on its own.
RATING: 4 out of 5
Also read - The Conjuring 2 review: James Wan hits the horror sweet spot again
The Angry Birds Movie review: a blatant moneymaking project that's utterly vapid