Devotees in Varanasi celebrate Holi with pyre ashes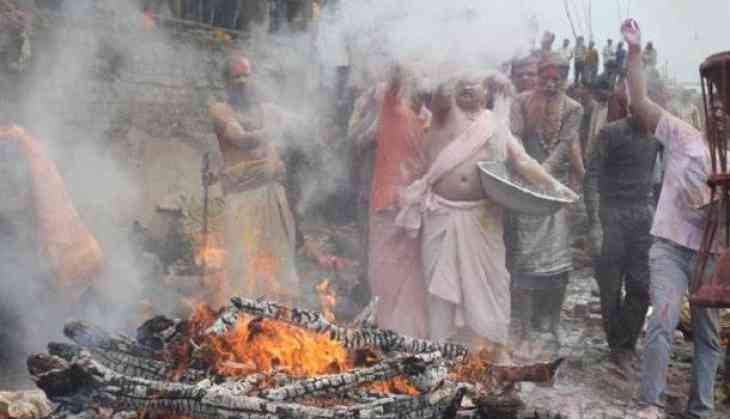 Pt Chhannulal Mishra's famous lines 'Khele Mashane mein Holi Digamber, khele mashane mein Holi (Lord Shiva playing Holi at cremation place' was recreated in Varanasi's Manikarnika Ghat on Tuesday like every year.
Amidst burning pyres, a group of people celebrated Holi with 'Chita bhasma' or ash from pyres and red gulal. As per Hindu belief lord, Shiva celebrated Holi with pyre ashes to mark the reincarnation of his wife Parvati. This tradition gets a special mention in ancient texts as well.
With a belief that death meant attaining salvation, people not only sprinkled ashes on each other but also danced to the tune of Holi songs.
For people who passed by and not accustomed to this tradition was an unusual sight to behold but for the locals throwing pyre ash at each other and smearing it on face and body was an annual event.
A local resident named Rahul Sharma said, " Since childhood, I have seen this happening and it is nothing new for me.It is believed that Shiva goes to mahasmashana to celebrate Holi with his 'ganas' sprinkling 'chita bhasma,"