Dario Fo: The subversive, satirical voice that'll live forever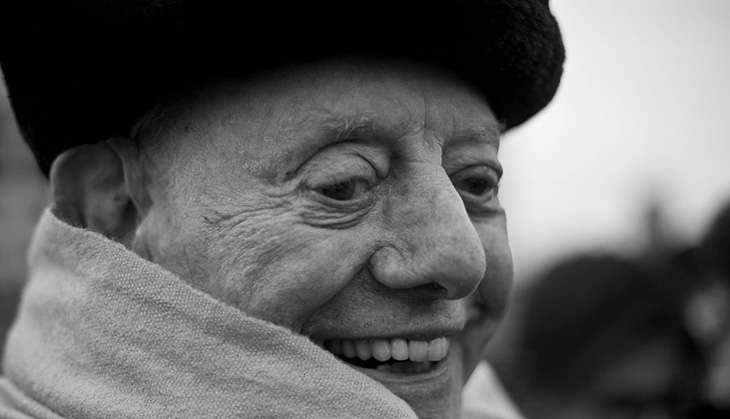 Federico Ferramola/NurPhoto/NurPhoto via Getty Images
Sometimes, the Nobel Prize in Literature goes to the not so obvious choice.
Today, it's Bob Dylan. In 1997, it was Dario Fo - an Italian playwright who wrote alongside his wife and actress Franca Rame. Fo's work ruffled quite a few feathers, for neither was it easy to avoid due to its popularity, nor was it in agreement with those who wielded political control.
Fo's citation that came with the Nobel Prize for Literature read that he "emulated the jesters of the Middle Ages in scourging authority and upholding the dignity of the downtrodden".
Today, at the ripe old age of 90, the world lost Dario Fo. Possibly the most performed contemporary playwright, Fo will remain famous through a whole range of plays - over 70 - such as The Accidental Death of an Anarchist, Can't Pay? Won't Pay! and Mistero Buffo.
Also read - Dario Fo: Beloved Nobel prize-winning Italian playwright dies at 90
A leftist himself, Fo never shied from calling a spade a spade. Fo and Rame's brand of theatre was often at odds with censors. So much so that controversy over Mistero Buffo resulted in Italian state broadcaster Rai banning him for 14 years. Fo was also refused a visa to the US.
The Vatican went so far as denouncing Mistero Buffo as the "most blasphemous show in the history of television." All great publicity for Fo.
There was no love lost between Fo and the government of Silvio Berlusconi. He was allegedly sued for making fun of Berlusconi's size. All in satirical jest, of course.
Renato Brunetta, a politician who served under the Berlusconi government, tweeted in Italian, "No hypocrisy, I never liked him. With me he used racist terms in reference to my height. God rest his soul."
However, the current Italian Prime Minister Matteo Renzi mourned Fo's death, calling it Italy's loss. "His satire, research, scenography and artistic activity will leave the inheritance of a great Italian to the world," Renzi said.
A life of literature