Cruel irony: Aligarh takes the pride out of gay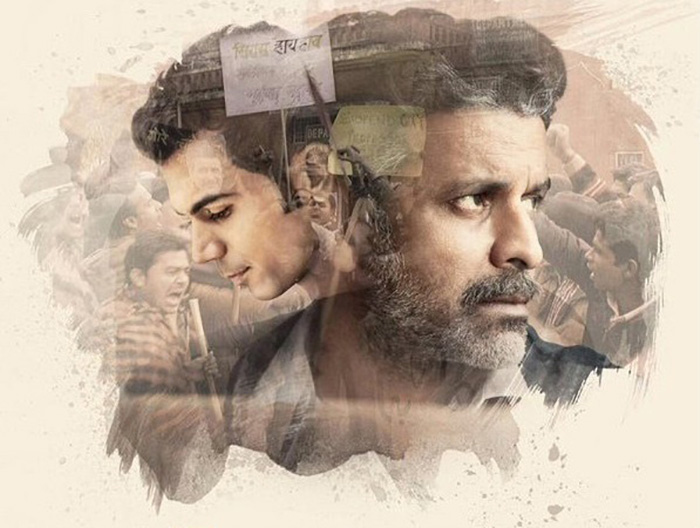 Aligarh is a deeply unsettling film. And not only because the story it narrates is unsettling.
But we can't begin to explain why till we separate Siras the character from Siras the man. So we'll do that first.
Shrinivas Ramchandra Siras was a professor at Aligarh University who was persecuted, humiliated and suspended for being homosexual. He lived in flesh and blood. And died struggling to find his dignity.
Also read - Do all gay stories in #Aligarh end on a tragic note?
Mehta's Siras is the fictional character based on the real man. And the only job Mehta's Siras has is to restore to the real Siras the dignity we failed to give him when he was alive. To tell his story from the big screen; earn him the respect he was deprived.
And yet, in the most cruel of ironies, Mehta's Siras fails.
Because you never respect Mehta's Siras. Mehta's Siras is a weak man. He is a deer caught in the headlights. He is grovelling, lonely and old. And is perennially in tears.
Mehta's Siras does not care about Article 377. He does not care that there are thousands of others rallying around his cause - and millions standing to benefit from it. He does not understand the significance of his predicament. He is too weak to even embrace the term 'gay' for himself.
Mehta's Siras fails to display any moral strength. There is no conviction in his love, no moral power in his words. He fumbles along, carried by the waves for and against him. Sometimes, you see glimpses of the man he could have been. But only when others recite his poetry - you see it only in the voices of others.
If Mehta's Siras wins in court, it is circumstantial. It is a product of other people's efforts. Lawyers and activists rally around him while he snoozes through his hearing.
His only true concern is that he have a home (he is evicted from his apartment after his suspension from Aligarh University). He spends the greatest part of the film searching for a spot where he can nurse his drink and enjoy the reclusive companionship of Lata Mangeshkar every evening.
You cannot be inspired by Mehta's Siras. You cannot learn to love him either. The only emotion the character ever elicits is pity. Pathetic, stomach-clenching pity.
And this is precisely why the film is unsettling:
Mehta's Siras is likely to become the most enduring memory of Shrinivas Ramchandra Siras.
And no man's memory deserves to be only pitied.
And then it gets worse
Perhaps Mehta was singularly dedicated to portraying Siras with the most gruelling honesty - even if unflattering.
On that account, Mehta can be forgiven.
But what can't be is the video.
On 8 February 2010, two men broken into Siras's home and videotaped him being intimate with another man. The video was circulated as damning evidence, and Siras was subsequently suspended from his job. This video would overnight become his destruction.
Here's what I can't come to term with - in Aligarh, Hansal Mehta made the tasteless decision to recreate the same video.
Also read - Aligarh film review: none of us should forget the real essence of 'Aligarh'
That's right. Mehta enters the voyeur's chair. And shows Siras grovelling, crying, begging not to be recorded, begging to be let off, begging that the video never be released. He cries as he watches his partner being hit with a stick. He begs for mercy.
And because those are the most unsettling and heart-wrenching moments of the film, that's also how you will remember Siras - both the character and the man.
Long after the movie ends you'll be left with an image of Siras on his knees, crying pitifully for mercy.
Mehta's greatest betrayal
No person deserves to have his weakest moments recreated and splashed on celluloid without a chance for redemption. Most especially, not S R Siras.
But that's exactly what Aligarh has done.
This is especially cruel because Siras's greatest battle (and this Mehta knows best) was his battle for privacy. And the dignity that it offered him.
But with Aligarh, particularly with the recreation of the heinous video - Mehta has betrayed the precise dignity that Siras died seeking.
It was probably well-meaning. Perhaps Mehta wanted to draw the picture of a man in deepest despair. And to drive home the extent of atrocities poured on him.
But there are a million more sensitive ways to do that.
Making a new version of an old crime is just not it.
More in Catch - The Revenant review: Inarritu's vision of survival is a brutal punch to the gut
BJP MP warns Aligarh Muslim University not to go the JNU way
Why did Aligarh, a film on homosexuality, without any intimate scenes, get an 'A' certificate from the Censor Board?