Chhath Puja Songs 2018: Worship God Sun with Chhath special songs; listen and download these Hindi, Bhojpuri Chhath songs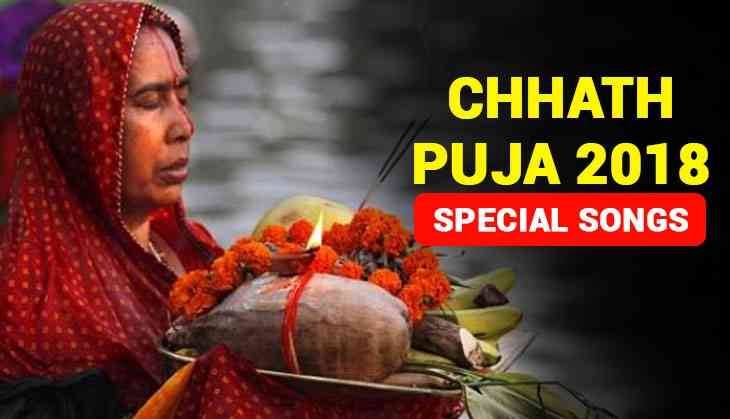 Chhath Puja is a festival of Sanatan Dharm (Hindus), widely celebrated in Bihar, Jharkhand and UP. Chhath Puja is a festival of worship of Lord Surya. It is performed on the Karthik Shukla paksh's Khasthi. This festival takes place for four days.
This festival of Lord Sun worship is celebrated with delight for the son's good health and success. The popularity of Chhath festival songs is not only in India but also in foreign countries.
In Chhath Puja to worship of Chhati Maiya and Lord Sun, the women fasting along with other women, perform the worship vidhi while singing songs in the group.
These songs mention of the Sun God, Chhath Maiya, in which the devotees wished welfare for their family through the songs. Most of these songs are in Bhojpuri, Maithili, Magahi languages, which is the dialect of Bihar-Jharkhand. Several songs are also dedicated to this festival celebrated in Bihar, Jharkhand, presenting a few Chhath Puja Songs.
Date of Chhath Puja and Muhurat:
On November 11, 2018, the festival will start at 01:50 minutes, which ends on November 14, 2018, on Wednesday at 04:21 minutes.
Chhath Devi is the sister of the sun, but according to the Chhath Vrat Katha (stories), Chhath Devi is the daughter of Lord Devsena. Devasena originated from the sixth part of nature's original trend. The Goddess says that if you want a worthy child then worship her duly.
Also read: Chhath Puja 2018: Chhath puja shubh muhurat, puja vidhi and timing; know when is the first 'surya arghya'