Bad Moms review: a refreshing comedy about the imperfections of motherhood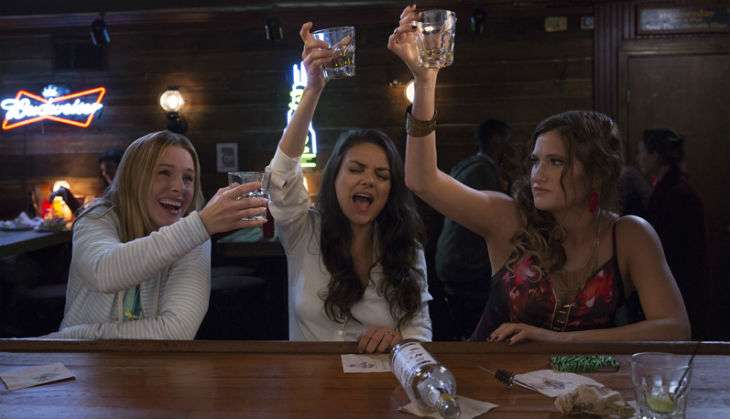 Mothers have a difficult job on their hands. That's not to say that fatherhood is easy, but its moms who usually have the most difficult balancing act to pull off on a daily basis.
But when you have a boss who constantly breathes down your neck constantly, a husband who's spent 10 months having an online affair and kids who don't think you have it together, you've got more than just a tough job on your hands.
Yup, that's Amy Mitchell (Mila Kunis) - a high-functioning mom who's stretched too thin trying to complete one task or the other, but one who clearly loves her children and would do absolutely anything for them.
But to add to everything she's already doing, Amy ends up squaring off the quintessential Mean Girls moms at her kids' school - Gwendolyn James (Christina Applegate), the perfect mom who runs the school's PTA with an iron fist.
Amy ends up making her big move after she's pushed to a breaking point after "one of those days" completely bogs her down: she quits the PTA. That's when she picks up a few friends - over copious amounts of alcohol - including an absolutely riotous Kathryn Hahn as single mom Carla and Kristen Bell as Kiki, a stay-at-home parent who desperately needs to break out of her shell.
They decide to shed the idea of being perfect moms, and just be bad moms instead. This involves them trashing a supermarket, not going to work, and yes, drinking yet more alcohol.
Directed by Jon Lucas and Scott Moore, the co-writers of the runaway 2009 hit comedy The Hangover, the humour in the film is bawdy at many times. But at the end of the day, it is about suburban mothers, so things never truly get out of hand - unlike The Hangover, the parties here end at 11.
Kunis is great, her usual likeable self, but its Hahn who steals the show. Playing the foul-mouthed, sex addict Carla, she's fabulous in every frame of the movie - particualrly a super memorable supermarket sequence. That alone should justify a standalone comedic franchise of her very own.
And to see Christina Applegate play the slightly deranged "perfect" mom is great - she hasn't been this unhinged since Anchorman.
One question though: Why are there always so many mothers in every shot at the school? I've never seen so many non-teaching adults hang around a school before in any movie/TV show.
Even so, something tells me a lot of good moms will find some real truths contained within the bawdy antics of Bad Moms.
The verdict
This is certainly far from being the best movie to release this week, nor is it the only all-women led movie, but it delivers on what it promised and isn't exactly an unpleasant way to spend a couple of hours.
RATING: 2.5 out of 5