What will the Railways get in Budget 2018-19?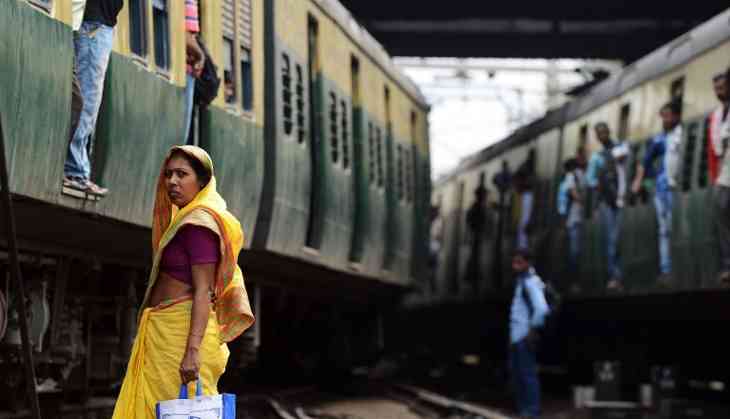 (DIBYANGSHU SARKAR / AFP)
Improving passenger amenities, safety enhancement, and big investment in rail infrastructure are slated to be the focus of the Railways this time around, with the government not expected to tighten the purse strings in its last full-time budget show.

There is little likelihood of any new trains being announced, and it is equally unlikely that the government will try and raise passenger fares in the Budget 2018-19.

The Rail Budget, merged with the General Budget since 2017-18, is likely to highlight various initiatives being undertaken by the national transporter to curb expenditure. These measures are expected to help improve the operating ratio of the Railways to 95% for the next fiscal, as opposed to the previous 96 per cent. Operating ratio is a measure of money spent to every Rs 100 earned, and a lower operating ratio is, therefore, better. The Railways' operating ratio hit a record high of 109% between April-December 2016.

The planned outlay of the Railways in Budget 2018-19 is likely to go up from Rs 1.31 lakh crore to 1.46 lakh crore for the upcoming fiscal. Railways, which is likely to get Rs 65,000 crore as gross budgetary support (GBS) for 2018-19 fiscal, an increase of Rs 10,000 crore from the previous fiscal, is expected to unleash a full-throttle move to generate funds from internal resources and also from the market to meet the huge requirement for infrastructure development and safety enhancement measures.

Rail Budget, like the main Budget for the next fiscal, is expected to boost infrastructure investments in order to step up the momentum of growth. Investment in the rail sector is crucial in order to step up the growth trajectory in the country.
Surveillance and digitisation
Though the passenger service is a losing proposition, with the cross-subsidy touching Rs 30,000 crore a year, the State-run transporter will still include many initiatives to upgrade amenities at stations and in trains.

There will most likely be a provision for 12 lakh CCTV cameras for all stations and trains, in an endeavour to provide a safe and secure travel experience to passengers. This will come at a cost of Rs 3,000 crore, and will result in CCTV systems being installed in all 11,000 trains – including premier and suburban services, and all the 8,500 stations in the Indian rail network.

Railways will also aim to implement a major digital makeover for all railway stations - nearly 8500 across the country including those in rural and remote areas - by equipping them with WiFi facilities at an estimated cost of Rs 700 crore as part of the Centre's ambitious Digital India initiative. This is also intended to promote e-governance.

With the aim of providing better amenities, Railways will make a budget provision of Rs 3,400 crore for installing about 3,000 escalators and 1,000 lifts at all major urban and suburban stations across the country. In addition, all rail premises – including stations, trains, and platforms – will be now using LED bulbs only.
Electrification and automation
Complete electrification and automation of signalling systems across the entire rail network are two major steps Railway Minister Piyush Goyal has mooted since assuming office six months ago.
With safety getting top billing, the complete modernisation of the entire signalling system, including automation, will come at a whopping cost of Rs 78,000 crore, and is likely to get the nod among other safety measures in the forthcoming budget.

Replacement of the existing signalling network with a state-of-the-art system, proliferation of electronic inter-locking systems, introduction of European Train Control System level 2, and mobile train radio communication systems are part of the upgradation agenda of the Railways. This is all part of a detailed plan drawn up to change the system over the next five years.

The automation of signalling systems will enhance the safety and speed up train movement across the congested rail network.
Monetising resources
Goyal has repeatedly said that the Railways should not depend upon the GBS, and emphasised the need to generate funding from internal resources as well as the market. Accordingly, the Rail Budget will take into account the potential for monetisation to generate funds for the infrastructure expansion plan.

The commercial utilisation of surplus land, and monetisation of transmission assets are two big initiatives being undertaken by the Railways with the expectation of raising about Rs 75,000 crore in the next few years.

While the station redevelopment plan is underway, with more lucrative offers to woo developers, Railways has asked SBI Capital Markets to study its transmission and distribution network for valuation, with a report to be submitted next month.

Amid rising global crude oil prices and decrease in GST collections, Finance Minister Arun Jaitley is expected to do a tightrope walk while presenting the Budget on 1 February, which is the last full budget of the present government ahead of the general elections in 2019. The government is likely stick to its fiscal consolidation and measures to curb fiscal defict despite the expectation of the middle class for reduction of the tax burden. The construction of new lines, gauge conversion and doublings, besides massive electrification, will continue to be part of the budget.

With uncertainty in the markets and farm sector requiring more attention, Jaitley's budget will be closely watched on Thursday.

(Arun Kumar Das is a senior journalist. He can be contacted at [email protected])