What happened at WTO's Nairobi Ministerial: did India win or lose?
Manoj Pant
| Updated on: 14 February 2017, 2:20 IST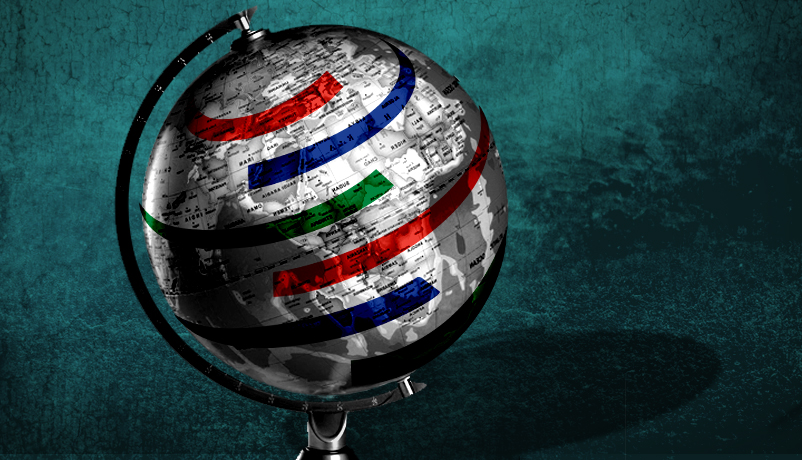 Food subsidy
Stocking up on food items to remain outside agri subsidies cap until 2017
This will help India vis-a-vis the Food Security Act
Until 2017
In 2017 the provisions of the Doha round will end
The search for an alternative will be on until then
More in the story
Why it doesn\'t make much sense for India to lead the \'developing country\' bloc
Why India\'s existing strategy will not work anymore
Stockholding for \"food security\" purpose will not be challenged as violating the existing cap on domestic agricultural subsidies
Most media commentators in their assessment of the Nairobi ministerial conference of World Trade Organisation have tried to couch their arguments on the 'win or lose?' line. So while some say India was let down, others claim that the final Nairobi texts reflected a fair compromise on India's interests.
In my earlier article on this issue I concluded that nothing much could be expected from the Nairobi round.
Also read - WTO Ministerial in Nairobi: there's much at stake for India
So what was achieved in Nairobi?
The main achievement seems to be:
* the reaffirmation that the Doha round will continue
* the search for the elusive "final decision" on modalities of government stockholding of agricultural products is on until 2017, as was expected
* Until then stockholding for "food security" purpose will not be challenged as violating the existing cap on domestic agricultural subsidies.
From the political perspective this must remain the concern of any Indian government, given the passage of the Food Security Act.
However, this is not a particularly new achievement: the reaffirmation of the continuation of the "peace clause" achieved in Bali in 2013 ensured that India's public procurement program could not be challenged in the WTO as violating the discipline on agricultural subsidies.
So Nairobi adds nothing new.
Futile for India to continue leading "developing country" bloc as it no longer exists
What is, however, clear is that 2017 will be important as it will certainly be the end of the Doha round. If an agreement on public stockholding is not worked out, the "peace clause" will be gone.
India's domestic procurement system could then come under scrutiny. To that extent, the continuation of the Doha round is to be welcomed though (as I argued in my earlier article) this was already implied by the Bali text.
About agriculture
The other achievement in Nairobi seems to bring negotiations full circle with agriculture products brought under the same basic disciplines as manufactured products. This is seen in the decisions on export competition and special safeguard mechanism (SSM).
As expected, developed countries will cut all export subsidies immediately, with a few exceptions. But developing countries such as India have until 2018 though they can continue using marketing and transport cost subsidies until 2023. The poorest, least developed countries (LDC), can go on till about 2030.
It must be realised that in agricultural negotiations the conflicts between exporters and importers are in three classes of products: dairy products, milk and milk products and meat. In none of these does India have any offensive export interests (barring rice and, intermittently, wheat). So what is India's concern in agriculture?
This lies in the SSM as "envisaged under paragraph 7 of the Hong Kong Ministerial Declaration". This allows India to define some special products, which can be protected by exclusion while imports of other products can be regulated using price triggers based on import quantities.
In other words, the blanket protection of the "peace clause" will have to be replaced by more innovative mechanisms which will have to be worked out. This defines the "work programme"of the Indian government until about 2017.
Finally, the agreement on removal of export subsidies on cotton immediately for developed countries completes the circle in bringing agricultural products in line with the disciplines on trade in manufactured goods as defined by the General Agreement on Tariffs and Trade.
India has the largest tariff levels in Asian region and should be ready for cuts
In terms of tariff agreements, the most important decision in Nairobi lies in the IT agreement where countries agreed to bring tariff down to zero by 2019 in 201 Information Technology-related products. These are products like radios, electronic weighing machines, transmitters, amplifiers etc, covered under Chapters 85 and 55 of the HS Code system of classification.
Countries are not bound to cut their tariffs, but the zero tariff access is available to all members of the WTO. This is clearly a sop to countries like China, the USA and Singapore who are the main exporters of these items.
So what is the take-away?
The main concessions in the round have been given to LDCs, which excludes countries like India and China and clearly divides developing countries into two blocs.
It would be futile now for India to continue to be the leader of the "developing country" bloc as that no longer exists. It is also debatable to what extent India and China can make common cause in future negotiations as they have limited common interests in either manufacturing or agricultural exports.
To that extent the political mandate at Doha for this to be a "developing country round" is now more or less eroded.
It is here that the existing mega agreements - the Regional Comprehensive Economic Partnership (RCEP), the The Trans-Pacific Partnership (TPP) and the Transatlantic Trade and Investment Partnership(TTIP) - assume importance.
As long as the TPP and the TTIP keep China out, as they seem to be designed to do, China will support India in keeping multilateralism (as reflected in the WTO) alive. I have discussed this at length in my earlier article.
Of these, only the text of the TPP is known. For India, the conclusion of the RCEP is more important. However, study of past bilateral and plurilateral agreements in the Asian region indicates that these have largely dealt with commodity trade and not services.
So, in any case, India, which still has the largest tariff levels in the Asian region, should be ready for further tariff cuts.
So who won or lost in Nairobi? As far as India is concerned, the problem is not about now but future as the mega-trade agreements come to some conclusion.
From the start of the WTO in 1995, India's major concern has been defensive: to protect the agricultural sector as part of the "developing country" bloc. This strategy will no longer work. It's time to return to domestic politics in working out a new strategy at the WTO.
More in Catch - Verdict against Cipla: what this means for patents and patients
India and China ally at WTO talks in Doha, ask member nations to conclude pending issues
Why India needs to resist US pressure on pharmaceutical patents