'Taken for a ride': SC orders auction of Sahara's Aamby Valley to pay back investors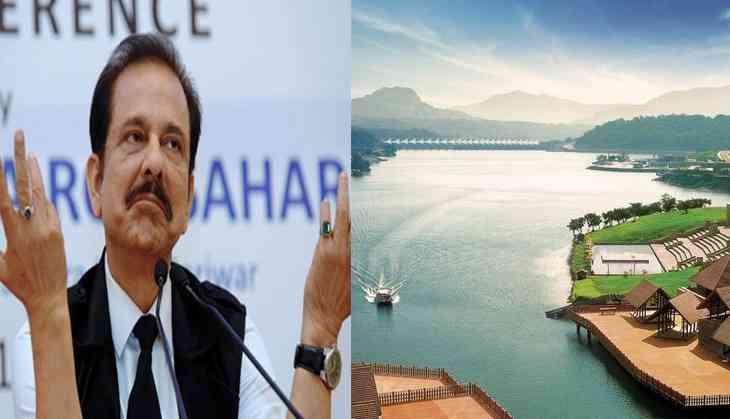 The Supreme Court has been forced to take drastic steps after Sahara Group chairman Subrata Roy failed to deposit Rs 5,092 crore to the Indian market regulator Stock Exchange Board of India (SEBI).
In its latest order on 17 April, a bench of Justices Dipak Misra, Ranjan Gogoi and AK Sikri ordered for the auction of the 8,900-acre Aamby Valley City near Pune in Maharashtra estimated to be worth Rs 3,900 crore.
It rejected a plea made by the Sahara Group where it proposed to repay the investors by July 2019, and termed it as "too long" a period and ordered for the auction. In its declaration, the Sahara group stated that the Aamby Valley was worth Rs 39,000 crore and the court asked for submitting a list of properties without encumbrance.
"Taken for a ride"
What made the apex court react sharply is the fact that the group showed a list of 60 properties, of which the Income Tax (IT) department had already attached 47 provisionally.
The court said that it had been "taken for a ride" and that it wants the Sahara Group to prepare "a roadmap" to paying back investors who have been duped.
The court also asked the Group to explain the source of the Rs 18,000 crore it had earlier claimed to have paid investors.
SEBI on its part told the court that the Sahara group was liable to pay Rs 37,000 crore with interest to the market regulator, of which the principal amount payable is Rs 24,000 crore.
Get out of jail card
Roy, out on an interim bail has also been directed to appear in person on 27 April 27. The court observed that "If you can't pay … then go to jail". In May 2016, Roy had been given parole to perform his mother's last rites and extended it from time to time on the condition that he should pay the money and appoint a Bombay High Court official as the liquidator for selling the Aamby valley city property. Subrata Roy was in jail for about three years till May last year.
In November 2010 SEBI barred Sahara India Real Estate Corp (SIREC) and Sahara Housing Investment Corp (SIHC) from raising funds from the public and the Allahabad High Court ordered SEBI not to take any action until the court order.
In January 2011, the Delhi High Court issued warrants against him on a complaint that his real estate corporation has deceived investors in a proposed housing project worth Rs 25,000 crore.
In June that year, SEBI ordered the Sahara firm to refund the money collected through optionally fully convertible debenture (OFCD). The Securities Appellate Tribunal (SAT) too ordered for the refund of Rs 17,656 crore with 15% interest.