Should you enter the bitcoin craze now? Read this before taking a call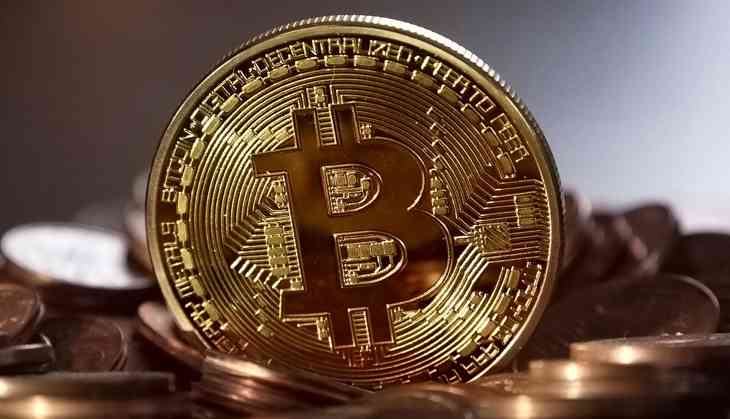 If you know even a little about bitcoins, chances are that you regret not having bought any of the cryptocurrency so far. From less than $1000 a piece in January 2017, the price of one Bitcoin has now touched approximately $16,500.
That's a whopping 1,600% return in less than 365 days.
What's more, famous American hedge-fund manager and market soothsayer Nassim Nicholas Taleb added fuel to the fire by saying that a bitcoin could touch $1,00,000 and that there is no way to properly short the bitcoin 'bubble'.
Taleb is the author of The Black Swan: The Impact of the Highly Improbable, the book which introduced the theory of Black Swan events in the world to predict crashes in economies and stock markets.
It would be impossible to imagine this kind of return from any other assets in the world. But how much sense does it truly make to enter the bitcoin market now?
First of all, let's understand what bitcoin is.
Bitcoin is a currency created in 2009 by an unknown person using the pseudonym Satoshi Nakamoto. Transactions in Bitcoins are without middle men. So far, the currency has limited usage in areas like hotel booking, shopping furniture and purchasing video games.
Should you purchase the bitcoin now?
While Taleb says that the bitcoin price can touch $100,000 soon, India's Reserve Bank issued its third warning last week about trading in virtual currencies such as bitcoin.
Explaining the risks associated with bitcoin, RBI underlines how virtual currencies are in a digital form and are stored in electronic wallets, meaning that such currencies are prone to losses arising out of hacking, loss of password, compromise of access credentials etc. Moreover, they are not created by or traded through any authorised agencies. Therefore the loss of the e-wallet could result in the permanent loss of the value held in them.
One may consider the RBI warnings to be theoretical especially as it issued its first warning in 2013 and then in February 2017. That means those who paid the warning no heed are rich today.
A 'bubble'
World's famous investor Warren Buffet and Nobel Laureate Robert Shiller too have called the rise in the value of Bitcoin a bubble.
Torsten Slok, Deutsche's Bank's Chief International Economist is of the view that a crash in the price of bitcoin will be among the top risks to markets in 2018. Slok considers a bitcoin crash to be the 13th highest risk "behind various central banking challenges and overvaluation of U.S. equities," the Fortune magazine reported.
Erik Norland, an executive director and senior economist at US derivatives exchange operator CME Group, is of the view that the rising cost of bitcoin transactions could be an early indicator of an imminent crash in bitcoin price.
According to data from Blockchain.info, "The cost of every transaction has touched about $74.
The cost of transaction for bitcoins is calculated by dividing miner revenue by the number of transactions made across the network. Mining is the process of adding transaction records to Bitcoin's public ledger of past transactions.
At present, miners earn about 9% of their revenue from transaction fees; the remaining part is in the form of block reward.
Banning the purchase of bitcoin
While so far the RBI has only issued warnings, given the conservative nature of India's central bank, it can even announce a ban on its trading.
In September this year, China announced a ban on trading of cryptocurrencies, including bitcoins, to avoid any harm to its economy from a bubble burst.
In India, the government has no policy of taxing the profits made from the bitcoins, but given the huge attention the cryptocurrency has gained over the past one year, it is expected to come out with a policy on the subject soon.
Should you or should you not?
Every investment carries a degree of risk with it. There is no asset class that does not go through a phase of building up a bubble before it eventually bursts. The winners and losers are decided on the basis of the time of purchase and sale of those assets.
Investing in bitcoins at this point of time depends on an individual's capacity. The best thing about bitcoins is that they do not trade like shares of a company. You can invest as low as Rs 500 in the currency to try your luck and see if there is appreciation in its value from here on.
However, it is impossible to time the best returns. Therefore, do not invest a very large amount of your total portfolio in this asset, especially at this moment. If you make money in this frenzy, and end up losing the money in an unfortunate scenario, it should not hurt your overall finances.