Rs 1,700 cr for Skill India in #UnionBudget2016. Plenty of challenges remain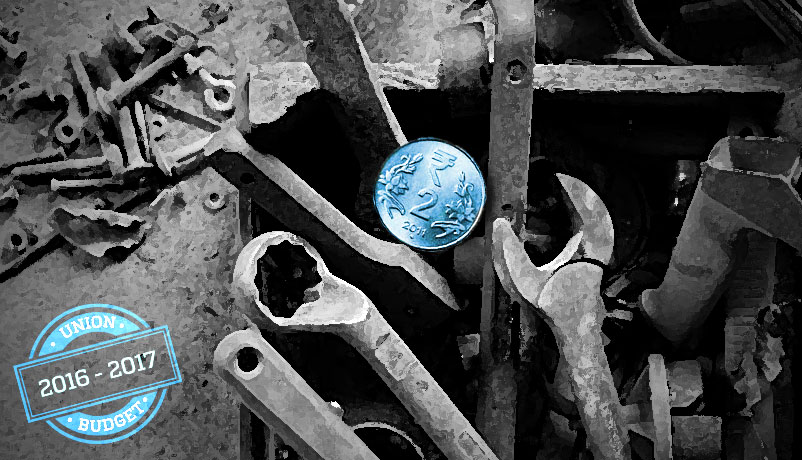 Finance Minister Arun Jaitley has allocated Rs 1,700 crore for the Skill India mission, or the Pradhan Mantri Kaushal Vikas Yojana (PMKVY), in the Union Budget 2016.
The aim of the mission is to train one crore youth over the next three years, through 1,500 multi-skill training institutes.
Significantly, skill mismatch is certainly one of the prime reasons for youth unemployment in India. And this programme is Modi's pet project, which is to be executed in mission mode.
Also read - OROP, 7th pay panel: why defence got short shrift in #Budget2016
However, there are plenty of challenges:
- The scheme does not guarantee employment.
- There are around 21,820 Industrial Training Institutes (public and private), which have a seating capacity of three million. But unfortunately, many of them are not getting jobs.
- According to the National Skill Development Corporation (NSDC), India's skill programmes imparted training to 5.2 million people, but only 2.3 million got placed.
- NSDC implements the PMKVY, and as of November 2015, about Rs 435 crore have been released. But only 5.3 lakh persons have enrolled.
- The financial and physical progress of the scheme is reviewed regularly to oversee fund utilisation.
- According to National Sample Survey Organisation estimates, about 10.4 crore new workers will enter the labour market between 2015 and 2022.
- "Indians generally avoid skill training education, and thus shift from one low paying job to another, which can create a problem for a nation's GDP ," says a report by global market research firm Millward Brown.
- However, low enrollment and hesitant employers are a big impediment to the Skill India mission.
Research by Hiroshima University highlights why skill training should be a necessity in India. The country is expected to have the world's highest youth population in the next few years, but about 90% of India's workforce is in the informal sector. Also, India's economic growth has been a jobless growth.
It is clear that what the Skill India mission requires is more planning than grand announcements.