RBI gives in finally, cuts repo rate to lowest since 2010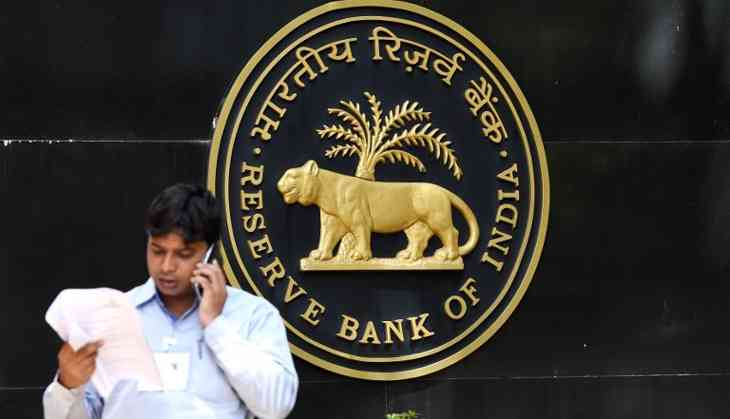 (INDRANIL MUKHERJEE / AFP)
Consumers can expect home and auto loans to get cheaper as Reserve Bank of India snipped the repo rate the first time this financial year.
The 25 basis point (bp) reduction brought the repo rate down to 6% -- the lowest since November 2010. The Statutory Liquidity Ratio (SLR) remains unchanged at 20%.
The repo rate is what RBI charges commercial banks when it lends them money. SLR is that portion of assets that banks need to maintain in gold or government securities before lending to others.
A basis point is the hundredth part of a percentage point.
Why the cut
Two factors can be seen as instant triggers for the rate cut:
1. The all-time high levels at which the Indian stock markets are now.
2. The record-low retail inflation rate (1.54%) in June.
The industry in general and the Union Ministry of Finance had been critical of RBI for not cutting the repo rate in its last two monetary policies.
But the apex bank's Monetary Policy Committee (MPC) was apprehensive of a possible spike in inflation and the US Federal Reserve's stance on interest rates.
According to RBI's statement released Tuesday: "The MPC will continue monitoring movements in inflation to ascertain if recent soft readings are transient or if a more durable disinflation is underway. In its assessment of real activity, the MPC noted that while the outlook for agriculture appears robust, underlying growth impulses in industry and services are weakening, given corporate deleveraging and the retrenchment of investment demand."
Stage set for a low interest rate regime
State Bank of India Monday announced a 50 bp reduction (to 3.5%) in interest rates it would pay on deposits less that Rs 1 crore.
The move will bring down the cost of funds for the country's largest bank, and urge others to the same.
The rate cut is in line with a long-standing demand from the industry for lower cost of funds. The Investment rate from the private sector has been at an all time low in the country.
Focusing on the business sentiment in the country, the RBI said: "The manufacturing sector reflects expectations of moderation of activity in Q2 of 2017-18 from the preceding quarter. Moreover, high levels of stress in twin balance sheets – banks and corporations – are likely to deter new investment.
"With the real estate sector coming under the regulatory umbrella, new project launches may involve extended gestations and, along with the anticipated consolidation in the sector, may restrain growth, with spillovers to construction and ancillary activities."